Featured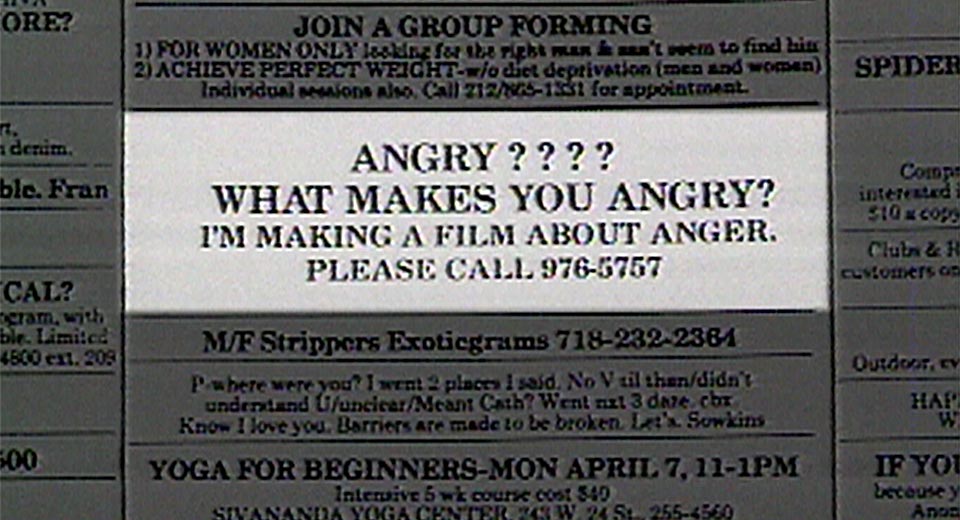 September 24th 2018
One of the essential titles in Quad Cinema's omnibus series "Some Are Better than Others: The Curious Case of the Anthology Film," Seven Women, Seven Sins assembles a murderers' row of independent female filmmakers to take on the capital vices. Assembled from film and video shorts commissioned by German television broadcaster ZDF's Kleine Fernsehspiel Workshop, it encompasses a wide range of formal and aesthetic strategies – from Bette Gordon's traditional narrative approach to class and vanity in "Greed," to Ulrike Ottinger's elaborately staged mythological Happening in "Superbia," a riff on "Pride." And yet because of this very sweep, it coheres remarkably well as a survey of approaches to feminist cinema.
Helke Sander (The All-Around Reduced Personality) has the most visually distinctive segment, with a simian Adam and Eve enacting the original sin among animated embellishments in "Gluttony". Chantal Akerman's wry, diaristic depiction of "Sloth," titled "Portrait of a Lazy Woman," catalogs daily routines as a source of procrastination. And VALIE EXPORT's surreal, quasi-narrative "The Perfect Couple, or: A New Kind of Skin Game" begins with a street performance reminiscent of her classic "Touch Cinema," then twists into a lurid parody of television commercials featuring a woman selling coupons to "buy dream trips into my naked body;" eventually, she meets her nemesis in a male bodybuilder auctioning off his various muscles to different sponsors.
But the devastating standout is "Anger," by Maxi Cohen (who is also responsible for producing omnibus feature-film version of the project). Cohen placed an ad in The Village Voice classifieds (RIP) with a phone number and the message "I'm making a film about anger." Over 20 minutes, we see shot-on-video studio interviews with a rogues' gallery of backpage readers: a group of punks proudly displaying the tracks on their arms; a cop, recently acquitted on charges of feeding information to the mob, who expresses bitter indifference toward his duty to serve and protect; a geeky male dom; and a chilling sociopath who confesses to murdering three people with hot shots of battery acid (not angry), and a fourth whom he shot in the face (angry). And after the corrupt cop and the serial killer, there is still yet the most toxic, volatile, triggering, and contemptible individual ever captured in documentary portraiture: the Male Artist, about whom the less said, the better. More than 30 years later, "Anger" still feels like a sucker punch — hilarious, moving, terrifying, and wrenching.