Featured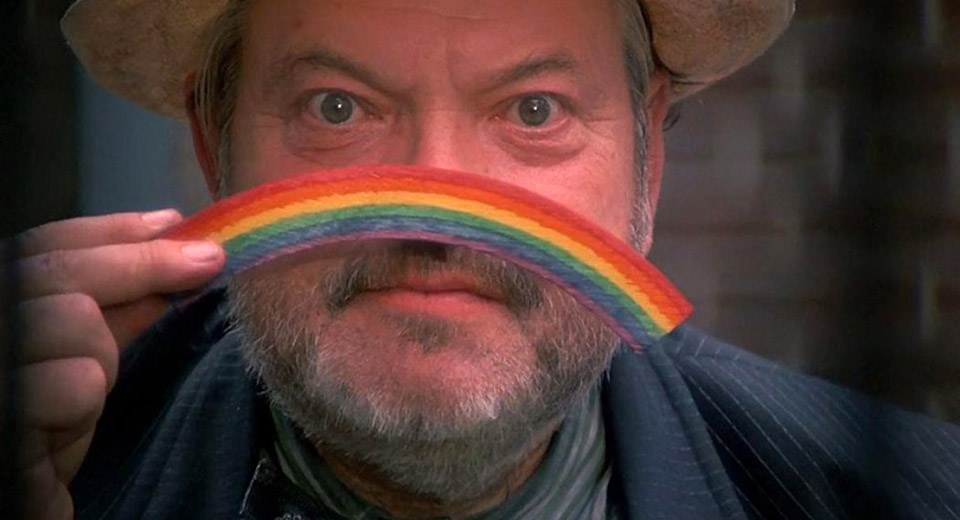 December 3rd 2018
If the name Henry Jaglom rings a bell, it's typically for his peripheral role in the '70s independent film nebula—he served as an editing consultant on Easy Rider and had a hand in several of the BBS Productions—or for his weekly lunches with the late Orson Welles, recently transcribed and collected in an edition by Peter Biskind. Like his friend and fellow Welles-acolyte Peter Bogdanovich, Henry Jaglom is either a raconteur or a name-dropper, brilliant or pompous, depending on who you ask. Both filmmakers seemed to stake their reputations in part on their gregariousness, but while Bogdanovich could channel this into screwballs, even Jaglom's films at their zaniest are ultimately desperate, about people trying to talk themselves out of loneliness.
For more than four decades, Jaglom has written and directed nearly twenty features, the majority self-funded, the most recent released this year. Though they frequently feature top-shelf performances (from the likes of Dennis Hopper, Karen Black, Melissa Leo, and more), his films are often sidelined as curiosities. His films rarely screen in repertory, though were you to make a Faustian deal with Jeff Bezos, they are nearly all streamable on Amazon Prime. To some, Jaglom is a Los Angeles eccentric, self-promoting on billboards with the hustler zeal of Angelyne, Dennis Woodruff, or Tommy Wiseau; to others, he's a caricature of the excesses of Method acting and auteur-ish ego. But to the motley crew known as Jaglom-heads—among them Kevin Smith, Jules Feiffer, and myself—he's a genuinely, frustratingly original force of American filmmaking. His work has somehow carried the torch of acting as psycho-spiritual exercise, and his forays into anti-studio polemics and elliptical, "emotional" editing have kept him on the margins.
It all started with A Safe Place, screening this afternoon at the Quad. Loosely adapting a one-act he had staged with Karen Black, Jaglom more or less threw the script out the window, inventing a role for Welles on the spot by indulging in the filmmaker's long-standing interest in magic. The film plays out as a striking counterpoint to the first third of Carnal Knowledge, told instead through the woman's point-of-view through flashbacks and digressions. Tuesday Weld, who turned down a string of late '60s zeitgeist hits due to her self-described aversion to success, is particularly harrowing, while Jack Nicholson hardly has to lift a finger. Despite its charismatic leads, the film struggled to find an audience. The infamous '71 New York Film Festival premiere lead to a screaming match between critics and disappointing returns.
A Safe Place found an unlikely champion in the late Anaïs Nin. She would lug a 16mm print of the film to lectures at women's studies departments across the country. In a sleight-of-hand reminiscent of Welles, she'd withhold the gender of Mr. Jaglom until after the screening, using it as a confounding statement on gender, gaze, and the possibilities of cinema. Even without Nin's help, the film is provocative, a Rorschach test à la that Le Tigre song. It's a magic trick of a movie that set the stage for one of independent film's most anomalous careers.