Featured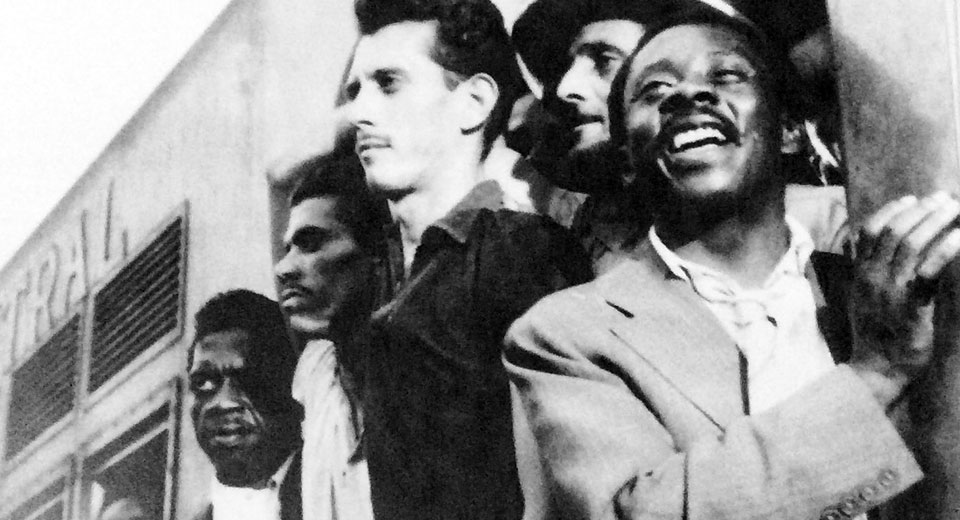 April 19th 2019
One may argue that Brazilian national cinema came to its own with Mário Peixoto's Limite (1930). Through the 1930s and 1940s, big production houses like the Atlântida Cinematográfica and the Companhia Cinematográfica Vera Cruz took control over a major chunk of Brazilian cinema, until the Cinema Novo movement of the late 1950s and 1960s, inspired by Italian neorealism and the French New Wave, made a concerted effort to move away from big moneyed commercial film projects.
Nelson Pereira dos Santos was one of the forerunners of the movement, and the success and acclaim of his 1955 film Rio, 40 Graus enabled him to make Rio, Zona Norte (1957). As in Rio, 40 Graus, Pereira dos Santos wanted to dismantle the idealized image of Brazil that the commercial chanchada cinema peddled when he made Rio, Zona Norte, which is more scripted than his previous film. The narrative follows the life of samba singer Espírito da Luz (Brazilian cabaret star Grande Otelo in one of his best roles ever), who dreams of running a little bar in his favela and becoming a successful samba singer. As a poor black man in Brazil, Espírito is shortchanged by the country's legal and social structures and is exploited and cheated by everyone around him.
Pereira dos Santos uses the popular form of samba to metaphorise the class struggle and inequity that prevailed through the Brazilian society and worried the Left-leaning filmmakers of Cinema Novo. He identifies samba, as opposed to the classical music mostly performed by white musicians, as a site of oppression and builds it so intrinsically into his narration of the Brazilian social inequity that it finally transforms itself to become a site of resistance, which serves as a social caveat to people occupying seats of power in Brazil.