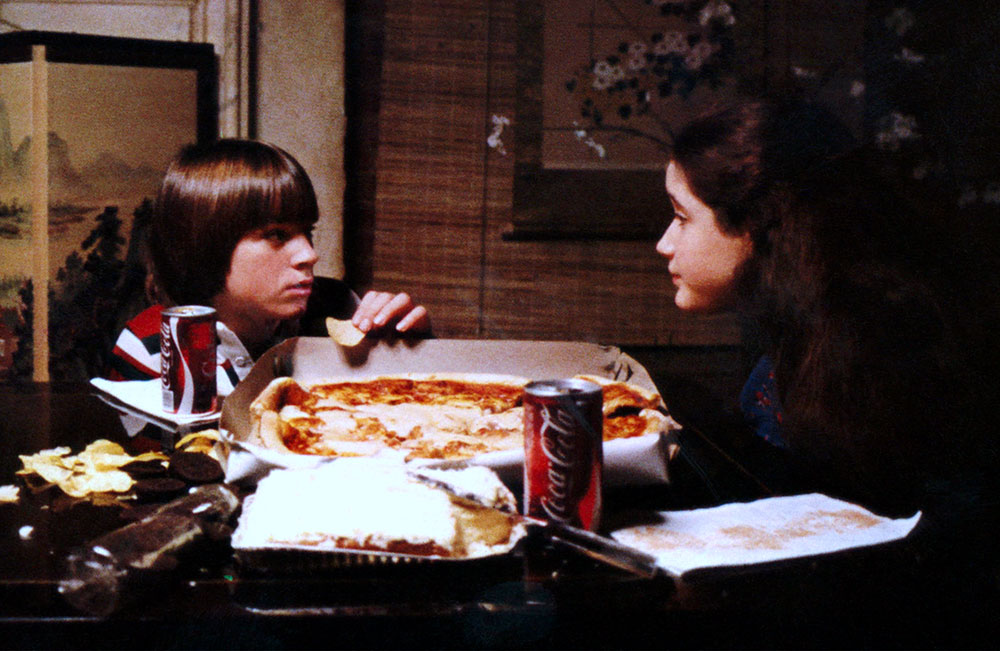 August 21st 2022
As part of Metrograph's series "The Process: A Tribute to Robert and Irwin Young," Rich Kids (1979) stands out alongside films such as Harlan County, USA (1976), Union Maids (1976), and Sidewalk Stories (1989)—portraits of impoverished people that strike a stark contrast to Robert Young's film about wealthy children and their divorcing parents. Still, what made the Young brothers so cherished in their careers was their focus on telling stories that may otherwise not be heard, including those of two twelve-year-olds in the midst of family troubles.
Franny (Trini Alvarado) knows her parents are going to get divorced—she's been tracking her father's 6 a.m. returns for weeks, aware he's only pretending to sleep at home—but she needs the help of veteran child of divorce Jamie (Jeremy Levy) to get through it. His best advice is to avoid choosing a restaurant she really likes when her parents inevitably offer to take her out and break the news. "I haven't been able to eat a Big Mac since," he tells her.
Robert Altman's stylistic impact on the film as executive producer is slight, with only a climactic scene of an ensemble cast in turmoil mildly reminiscent of his own work. Rich Kids feels more closely aligned with the work of filmmakers like Paul Mazursky (An Unmarried Woman, 1978) or Claudia Weill (Girlfriends, also 1978 and also screening in the series) in its examination of an upper-class New York milieu in the 1970s, with the kind of charming, cozy sensibility and aesthetic that would become a caricature of the city on film, albeit an aspirational one. It's also a film that feels like a building block for the work of Noah Baumbach, particularly given its attempts at a light touch in its empathetic look at family breakdowns.
Jamie's father's house, where the two friends seek refuge from their parents' bickering, is a comically retrofuturist bachelor pad: black walls lit by neon signs that glow off the perspex shelving, distorted mirrors surrounding a water bed, multiple fish tanks, and a portière curtain made from reels of film. It marks him as a new kind of rich, with a modern wealth accumulated from his modern work in television. Franny's parents, meanwhile, in their several-story brownstone are old money, all hardwood floors and ornate rugs. But rich is rich, and the film is less concerned with the facts of their wealth than what it means for children to experience fragmentation in their otherwise perfect lives.
Jamie's fairground home is the better option for their retreats from the adult world where they can discuss their feelings, explore their burgeoning sexuality, or stay up all night watching zombie films on a giant screen. They have an emotionally mature grasp on their predicament in a way that their parents, caught up in petty arguments and bitterness, do not. At the core of Rich Kids is that timeworn dynamic between old and young—that children must wait until they're older to "understand," while the aged forget just how simple it all once was.
Rich Kids screens tonight, August 21, on 35mm at Metrograph as part of the series "The Process: A Tribute to Robert and Irwin Young."