Featured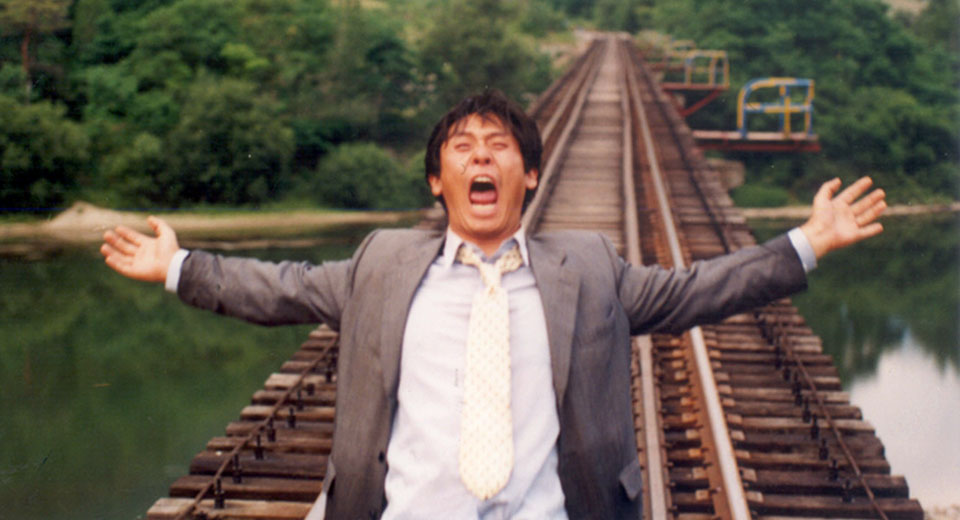 January 27th 2019
"I am going back!" Kim Yong-ho howls into the abyss while suicidally staring down an oncoming train in the opening moments of Lee Chang-dong's Peppermint Candy. True to its protagonist's word, time flows backwards from here — first three days, then five years — as the film traces the past 20 years of Yong-ho's life.
Digging into the sadness and alienation that compounds itself across the years, Lee unearths the traumatic roots of South Korean society during the last two decades of the 20th century. The of the early 1990s, before the Asian financial crisis, is marked by a pervasive violence barely concealed beneath the shine of nice cars and new apartments. Unexplained anxiety hovers over a chance encounter in a restaurant between Yong-ho and a mysterious man from his past. Before parting, Yong-ho smugly tells him "life is beautiful," and the man nearly jumps in alarm. Twenty minutes later and five years earlier, when Yong-ho's work as a cop for the military dictatorship has him viciously torturing this man, he pauses after nearly drowning him to ask, "Is life really beautiful? That's what you wrote in your diary."
Images, phrases, and gestures recur across the years, always taking on new meanings and reactions. Peppermint candy, a motif so significant it earned the film's title, seems a perfect symbol of innocence with its palate cleansing freshness and delicious sweetness. From getting crushed on during Yong-ho's military years to being listlessly rejected when offered by his mistress during the economic bubble, peppermint candy always remains a potent symbol of dreams lost or denied.
If Lee proved himself a potent state of the world style filmmaker with last year's incendiary class allegory Burning, Peppermint Candy only adds evidence to the necessity of his artistry. Shying away from any of the obfuscating gimmicks common to many time-bending movies at the turn of the millenium (Memento and Amoros Perros were released the same year), Lee offers a potent illumination of the political traumas that haunted his present moment.