Featured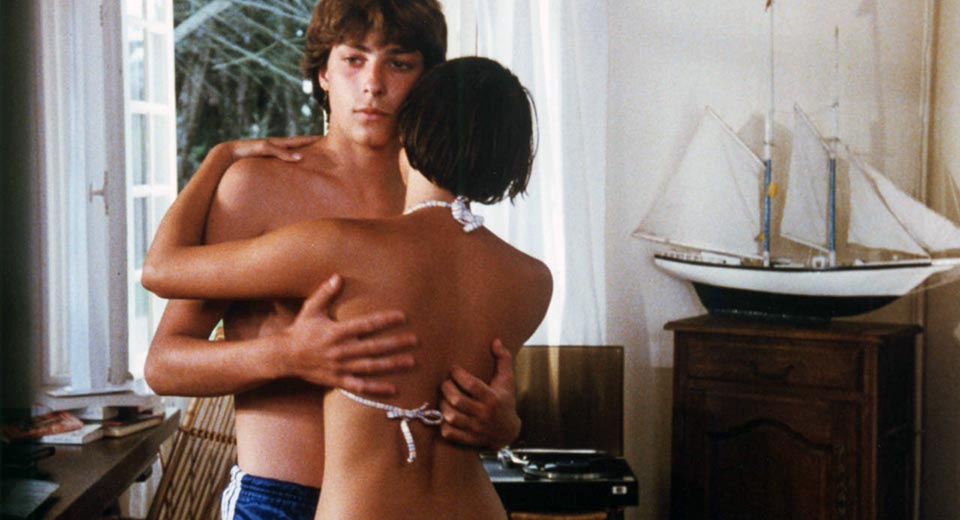 September 30th 2016
The proverb that introduces Éric Rohmer's Pauline at the Beach is a quotation taken from the 12th-century French poet Chrétien de Troyes: "He who talks too much does wrong". The image that follows is of a girl stepping out of a car and silently opening a wooden gate.
The young girl is Pauline, who has come with her older, statuesque cousin Marion for a few quiet weeks near the seaside in their family's summer cottage. Pauline is innocent, curious, shy, and fifteen. While Marion gives the impression of someone who is searching for an answer she has already been given but refuses to accept. In no time at all the pair meet a trio of men—Henri, Pierre, and Sylvain—whose shifting romantic intentions cause them to orbit around Pauline and Marion, and around each other, all the while talking, scheming, bickering, and dreaming in hopes that some chance at love, or a few moments of passion, will present itself.
It all sounds very light and charming, and in a sense it is, at least on its surface. But, as the line from de Troyes reminds us, this film is also an explication of a moral question. As the five central characters attempt to navigate each other, the moral implications of their actions seem to grow increasingly clear. And yet, when we try to take sides, to say exactly who is right and who is wrong, we find ourselves confronted—much like the characters—with the fact that the truth is not always desirable, and is rarely, if ever, painless.
This balance of delicateness and philosophical precision is unique to Rohmer. And it is a uniqueness which is impossible to separate from his personal belief that cinema should first and foremost remain open to life, to everything that is not film. Ironically (or tragically, depending on your point of view) Rohmer's films, and, in particular, Pauline at the Beach, have now become canonized by the insular cinephilic culture he despised. But, as with all great artists, his work—along with the work of his many brilliant actors and collaborators—ultimately resists whatever categories any one culture can foist upon it.
Note: Our New York Film Festival coverage has been updated with capsules for Certain Women and Toni Erdmann.