Featured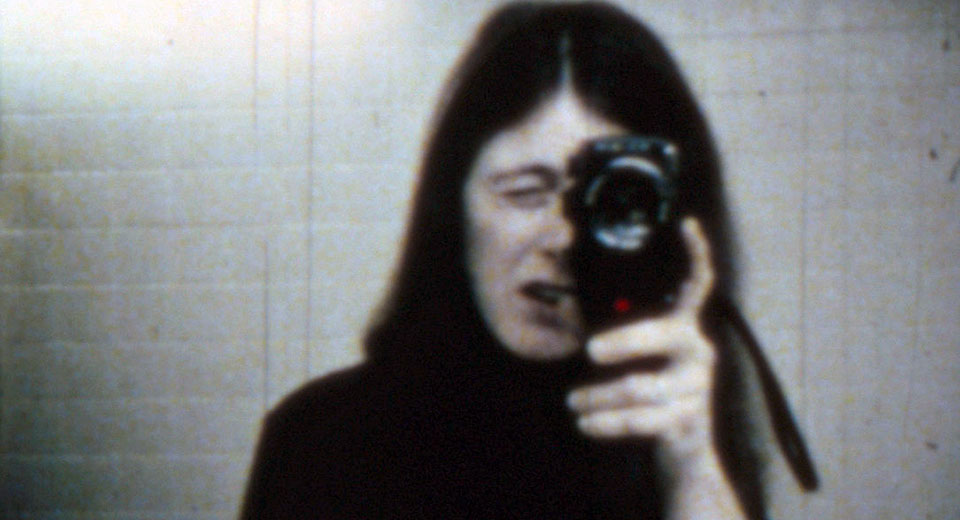 May 5th 2019
This fantastic program of shorts concerning women as both consumers and the consumed features nine works by filmmakers who train their gazes at K-Pop, cosmetics, textiles and cinema itself. The final installment of Anthology Film Archives' "Not Sorry" series of feminist experimental film, the "Consumer" program abounds in surreal humor and chilling pathos, but above all a righteous sense of reclamation prevails.
Ariella Tai's "she's not gonna get more dead" suppresses Hollywood images of black female vampires beneath a glacially slow Lil Uzi Vert track and shuffling video effects to create an uncanny series of encounters between women and their own mortality. More light-hearted in tone, but similarly arresting in substance is "Rati" by Hong Kong conceptual artist Phoebe Man, a sort of "day in the life" of a woman covered by an impressive vagina costume, seen peeling eggs, browsing the local library and handling tampons the size of bread loaves. Reduced, blown-up and repackaged as male-pleasing meat, the female form becomes a literal walking vagina but still cannot escape menstruation and other banalities of her full-bodied peers.
Two standout entries, Jennifer Chan's "Boyfriend" and Akosua Adoma Owusu's "Intermittent Delight," concern consumer goods sold directly to women, and the troubling racial ideologies underpinning them. Chan's video pries open the ecstatic, largely chaste eroticism of boy band culture and unearths candid social media footage of band members arranging racial hierarchies and explain their physical requirements for girlfriends. "Intermittent Delight" features vertiginous juxtapositions of textiles, the African men and women who make them and the magazine images that sell them to white women.
In their very existence, the program's films evince an optimism that countervisions can productively distort a century of images that despised or neglected female subjectivity. These works beautifully subjugate imagery whose purpose was the devitalization of women.