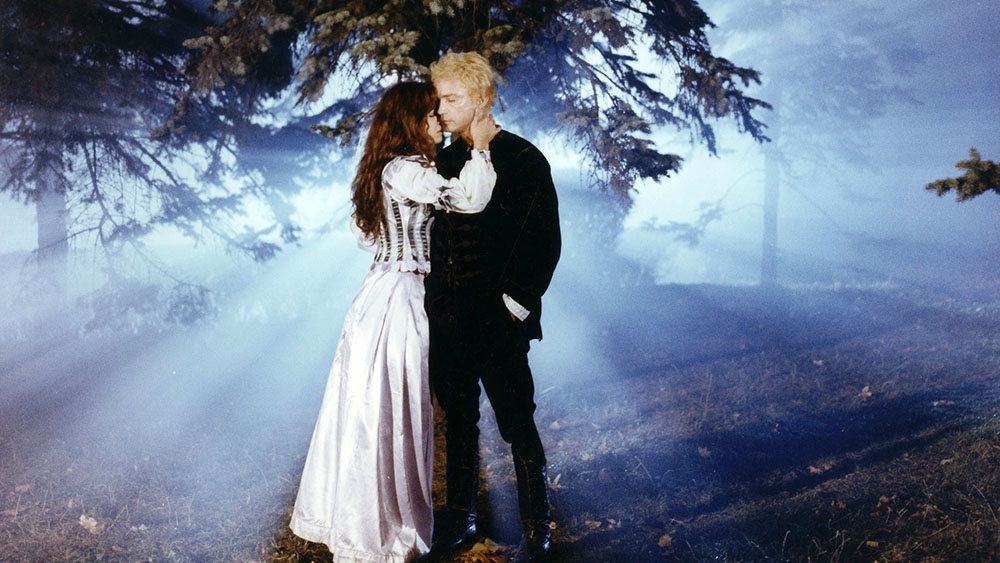 May 21st 2023
The skies are always in flux for Gábor Bódy. He returns to them throughout Narcissus and Psyche (1980), his sprawling period drama about two lovelorn Hungarian poets—Erzsébet (Patricia Adiani) and Laci (Udo Kier)—suffering through the Napoleonic Wars. Their larger than life personae give the film its title, updating the mythological figures to comment on the tribulations of modern women and self-agonizing artists. "I believe in neither the Roman nor the Helvetian God," says Laci early on in Narcissus and Psyche, "only in the aesthetic and historic authority of the Greek-Latin gods." By turning his camera toward the clouds as they fly by, observing how they pattern the sky with an exciting stream of spontaneous motion, Bódy also appeals to the heavens. At a time when his peers began adopting the slow and mordant style for which Hungarian cinema has become known, Bódy's dizzying delights set themselves apart, in the words of J. Hoberman, "as products from an alternate dimension."
Bódy burst onto the world-cinema stage with American Torso (1975), another period piece following two veterans of the 1848 Hungarian Revolution who get caught in the middle of the American Civil War after emigrating from their own war-torn country. The film was acclaimed for its inventive use of "light editing," a self-conceived style whereby Bódy submitted his film to rigorous acts of mutilation—scratching, white-outs, under- and over-exposures—so it would look like a lost film from the late 19th century. All of Bódy's feature-length films are historical fictions, though his knack for smuggling in left-field formal and narrative deviations pushed the genre beyond its own borders, fueling a constant reimagining of its aims and design.
Narcissus and Psyche thrives off of Bódy's mutable verve. Sustained over four hours, his freeform approach to filmmaking becomes intoxicating. Napoleonic set-pieces clash with psychedelic art-direction in scenes that are scrupulously blocked but maunder into anarchic editing frenzies that disavow any compositional logic. There is no end to Bódy's insistence on having his motion pictures ceaselessly tremble, which might explain why he was such an early supporter of video and computer technologies, praising them for facilitating the "representation of chance." His is a cybernetic cinema, effectively organizing discordant tones and textures into aleatory poetry.
Narcissus and Psyche screens tonight, May 21, and on May 27, at Anthology Film Archives as part of their Udo Kier retrospective.