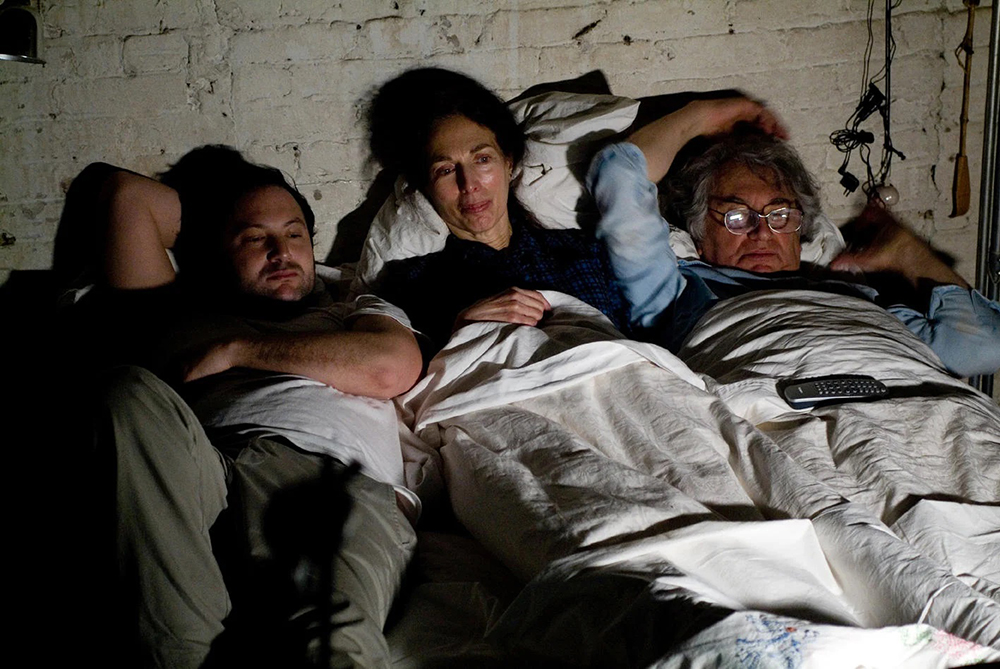 May 2nd 2021
Films about man-children are nothing new, but at a time when Hollywood no longer hides its cynical view of all adults as toy-loving children, tales about arrested development can feel especially poignant. Azazel Jacobs's Momma's Man, a film about a man in his mid 30s who refuses to leave his parents' house and return to his adult life, is one such story. We first see Mikey (Matt Boren) leaving his parents' apartment for the airport, but he inexplicably turns up back home. He tells his wife and his co-workers that his flight was canceled, but as the days pass and he hunkers down into the business of exhuming his comic book collection and singing break-up songs he wrote in high school, it soon becomes clear that there's no excuse beyond a simple Bartleby-like refusal.
Set in the Jacobs family's home and casting the filmmaker's own parents, experimental film luminaries Ken and Flo Jacobs, as Mikey's, the film feels like a small scale self-portrait. Jacobs's camera is fascinated with his family's living space, an open floor loft turned into a labyrinth of towering piles of assorted bric-a-brac such as books, furniture, and projectors. As the camera hypnotically pans 360 degrees around the home, catching Mikey casually playing with toys and napping in his parents' bed, scores of mementos and knick-knacks offer a physical representation of his desire to hang onto the past by all means.
The film is light and always intent on capturing moments instead of exploring meanings. Whether Mikey is stiffly loitering next to a group of teens after buying them beer or launching into a sincere apology for some decades-old indiscretion only to be met with bemused giggles from the woman who's long since forgotten him, Jacobs ably conveys the tenor of a man perpetually confused and awkwardly grasping for some long-forgotten way of being.
Mikey's parents are the perfect counterpoints to this. Assured in their approach to their son's unexpected regression — Flo is overly nurturing while Ken is guiding and patriarchal — they come across as a welcome rebuttal to Mikey's putzing. As they slowly start to prod Mikey into dealing with his bewildered state, the film appears to be gearing toward a confrontation. Yet Mikey is too immature and feeble to even acknowledge the tension, let alone deal with it, leaving room for Jacobs to focus on quiet moments of passive change instead.
Momma's Man is streaming along with Ken Jacobs's A Loft in the Criterion Channel series Close to Home, spotlighting films made in the director's own place of residence. The feature is also available to stream via Tubi and Kanopy.