Featured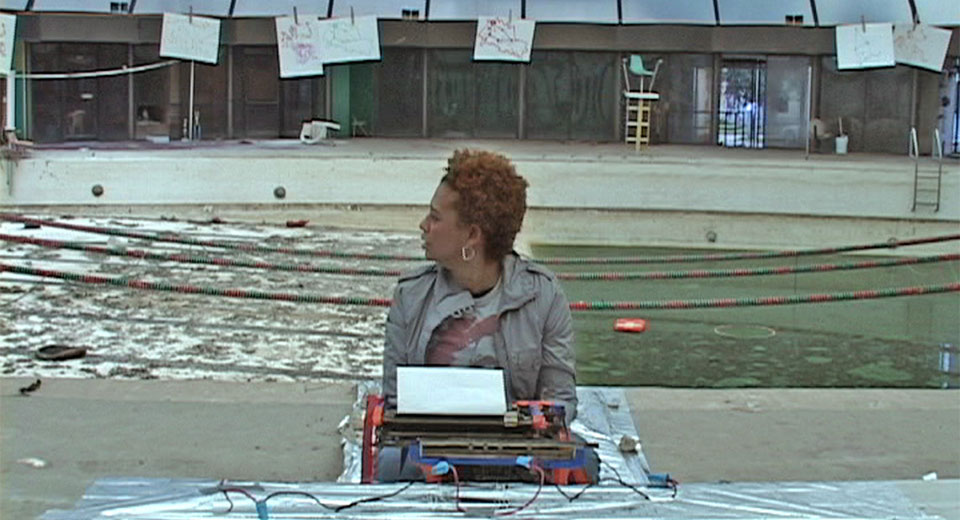 March 12th 2017
Now in its eighth year, the Migrating Forms festival is arguably the city's central and most adventurous showcase for experimental film and video. Its fundamental interest in fluidity between black box and white cube artists is mirrored in the festival's willingness to experiment with its own format; whereas previous years have arranged filmmakers into thematic programs, this year is entirely structured around individual artist shows. The uniformly outstanding roster (when is that ever said of an experimental film festival?) features Cauleen Smith, Leslie Thornton, Tomonari Nishikawa, Arthur Jafa, Jonathas De Andrade, and Sondra Perry alongside a video retrospective of iconoclastic Canadian collective General Idea and a screening of Robert Kramer's 4 ¼-hour 1989 experimental travelogue Route One/USA.
The opening night program includes a selection of work by Chicago-based artist Cauleen Smith, who can also be seen in the 2017 Whitney Biennial (ditto Leslie Thornton, whose Migrating Forms programs of mostly recent work are a springboard for a full career retrospective at BAM beginning April 3). The centerpiece of tonight's lineup, the 50-minute The Fullness of Time,  exemplifies many tendencies running through Smith's work. Shot in New Orleans in the wake of Hurricane Katrina, the piece has a lo-fi, neorealist grounding that bears out the influence of the L.A. Rebellion filmmakers Smith studied under as a UCLA film student while boldly pursuing hybrid aesthetic forms like hand-painted-35mm-and-MiniDV in the service of what is essentially an Afro-futurist narrative about loss, longing, memory, and trauma. H-E-L-L-O returns to New Orleans for a series representing the city's landscape with jazz musicians playing musical notes in reference to the mothership sequence in Close Encounters of the Third Kind. The most recent piece in the program, Crow Requiem,  shifts geographical focus to Syracuse, NY, and synthesizes its wintertime proliferation of crows with the city's historical roles in the life of Harriet Tubman and the inventions of stereoscopic imaging and capital punishment technology.
Tonight Smith is in attendance for conversation with collaborator Paul Chan, and her work returns for two additional programs Sunday, March 26 and Tuesday, March 28. And as the festival continues, we'll feature more writeups on additional artists.