Featured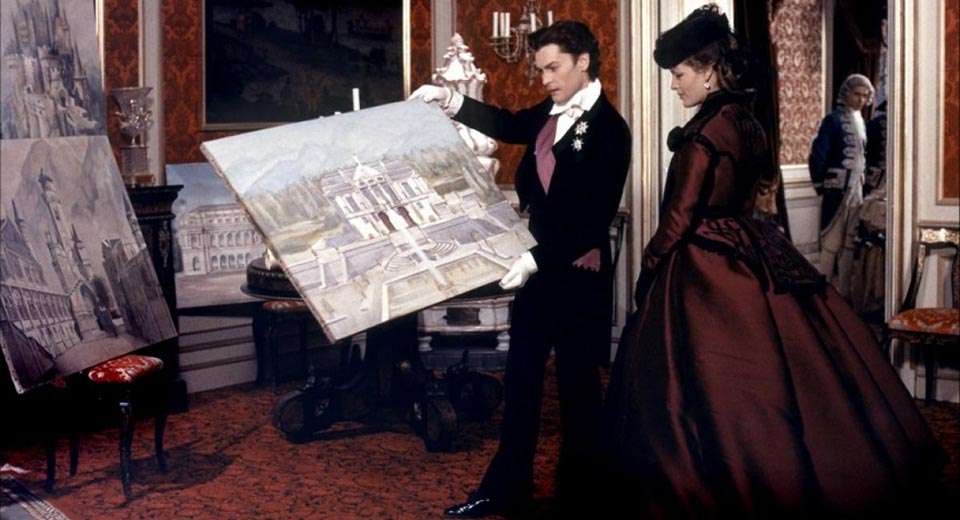 June 18th 2018
"Monarchs like us do not make history... Unless they give us a bit of fame by killing us." With these lines, delivered with solemn candor by Empress Elisabeth of Austria (Romy Schneider) to King Ludwig II of Bavaria (Helmut Berger), Luchino Visconti signals his intention to rectify the oversight perpetrated by the cruel vicissitudes of history against the aristocratic caste from which he identifies. To provide a psychological and emotional account of one of the last vestiges of a precarious aristocracy proved to be Visconti's objective throughout the last third of his career, an obsession evinced as much by the unfinished films as those which are extant—Visconti spent much of 1969 conceptualizing an adaptation of Proust's À la recherche du temps perdu.
Although we were never graced with such a natural pairing, one could look at Ludwig and recognize a similar energy being expended as to that of the aborted adaptation. The film runs four hours, as the Proust film was planned to, and was created in collaboration with many of Visconti's regulars, including his lover Berger, who leads a large transnational cast, inhabiting sets and landscapes whose grandiosity truly feels of a bygone epoch. From the outset, it remains clear that Visconti's interests, as Ludwig's, do not extend to the geopolitical machinations that fell under the crown's jurisdiction, and so options to structure the film as essentially a thread of conversations between the ostensibly Mad King and his relatives, lovers, and government council, contextualized by the very officials who conferred the status of insanity upon the Bavarian monarch. Visconti instead depicts Ludwig's descent as the corrosion of the ideal of the artistic patron, emphasizing the king's affinity for Richard Wagner (Trevor Howard) and the astronomically expensive lengths to which he took to get the composer's work presented, brought upon by repressed homosexuality and intense aristocratic inbreeding (the effects of which are not restricted to Ludwig). 
It is the latter half of the film that contains most of the lurid content, but even this is often negated by Visconti's portentous vision of aristocratic alienation and dramatic tragedy. The moment of the historical art film as grandiloquent character study has largely passed us, but Lincoln Center offers the oppurtunity to be transported back to a decidedly more self-reflexively indulgent cinematic tradition with its weeklong run of this restored 35mm print.