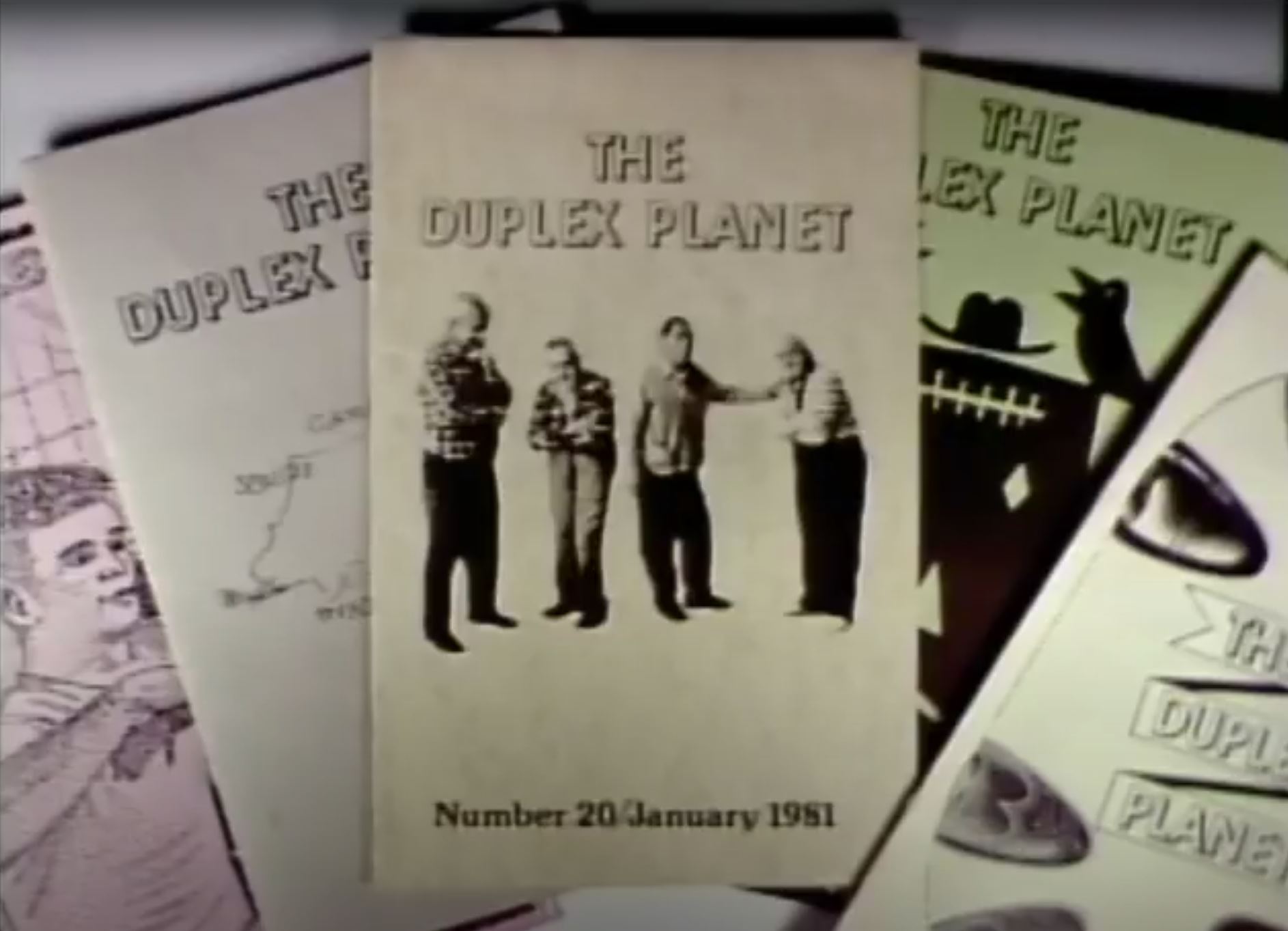 September 11th 2020
The residents of the Boston-area Duplex Nursing Home set the pace of Lighthearted Nation. While responding to wide-open questions posed by director Jim McKay's skeleton crew — "Who invented the moonwalk?" to "What would you do if you were President?" — some of the men veer into effusive digressions and songs, others into memories of loved ones. It's clear that the conversation-starter is less important than the act of talking, which coaxes out personalities and resurfaced experiences.
The mid-length doc — unreleased in its day, but now available through McKay's production company's YouTube channel — shares an affectionate humanism with McKay's narrative films, most recently 2018's En el Séptimo Día, an understated look at gentrified Brooklyn through the eyes of an undocumented delivery worker. The question-and-answer approach is inspired by the Duplex's then-Activities Director, artist David Greenberger, who decided to compile his own interviews with the residents into a cult zine called the Duplex Planet. (The archives are available online in a charming website, and Daniel Clowes was enough of a fan to illustrate some Planet coversinto his comic Eightball; eagle-eyed viewers can also spot the zine in Clowes and Terry Zwigoff's Ghost World.) Greenberger, seen in McKay's film stapling together the Planet's quarter-folded 8x11s, mentions that he held readings of the interviews for vision-impaired residents, but they weren't particularly engaged by that point: the initial opportunity to speak was most meaningful.
That's where McKay comes in. He'll overlay some of the zine's pull quotes, but there's a difference between words on a page and screen presence. Most of the interviews take place outside, which keeps the men from seeming confined by their surroundings — as birds chirp and leaves rustle in the background, they have space to reminisce and free-associate, from bursts of wry wit, to buoyant memories of Technicolor movies, to searing meditations on loss. These exchanges combat the isolation of both the nursing home and aging itself; it's a rare movie that makes you appreciate the respect inherent in spending time together (or, nowadays, the small joys of sharing the same space).
After the credits roll, keep watching: as a coda, the upload also includes McKay's 1989 tribute to Ernest Noyes Brookings, a poet who spent time at the Duplex. Eclectic interpretations of his work come from Duplex resident Ed Rogers, musician Michael Cudahy, and a certain J.M. Stipe, who co-founded McKay's production company before he lost his religion.