Featured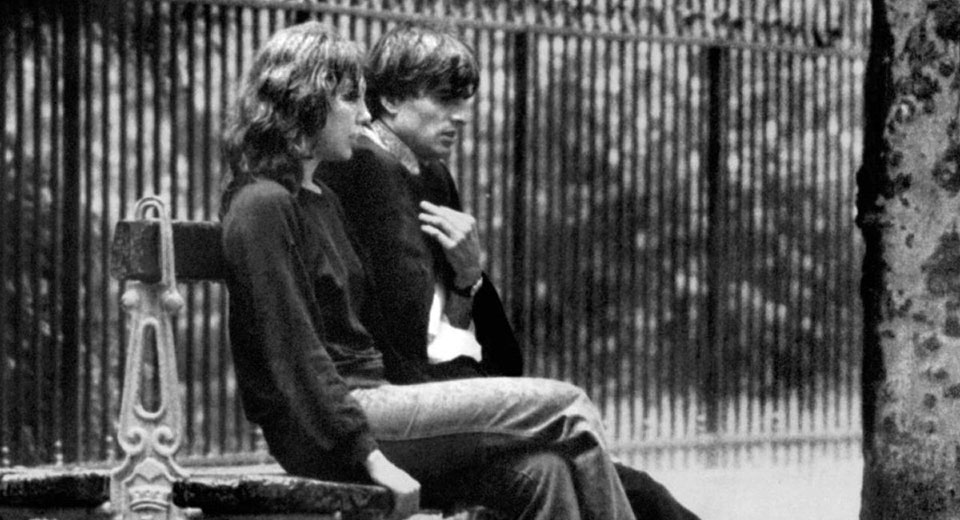 October 16th 2017
The majority of discourse surrounding Philippe Garrel's filmography to this day is his status as the cinematic poster boy of May '68, the event which often operates as a structuring absence in his films. The more one delves into Garrel's oeuvre, however, the less central the aesthetic concerns related to his time spent in the political nucleus (and with the Zanzibar group) seem to become. The agreed-upon dividing line for this shift begins with L'Enfant secret , which marks the beginning of his narrative period, which continues today. Like any transitional work, L'Enfant secret exists in two realms, namely what Adrian Martin terms Garrel's "portrait films" (I'd imagine this encompasses the silent films with Nico, like Les hautes solitudes and Le Berceau de Cristal) and the more directly personal narrative mode that was to come, where almost every scenario in his films were poetic inflections of Garrel's life.
Garrel's obsession with the turmoils of romantic and family life—usually using his own family members as actors—generates an intensity of emotion that clearly can only come from a deeply individual process of reflection. "L'enfant secret" of the title is named Swann, and rightly so, given the Proustian effect Garrel's editing inflicts upon the viewer; the procession of images work as if torn from a dream, with expressionist use of shadow and framing abound. Both Anne Wiazemsky and Henri de Maublanc give otherworldly performances as the tumultuous couple who undergo several trials, including separation and drug addiction (the film was made right after Garrel's separation with Nico), which of course are never resolved, only lived through. 
L'Enfant secret is one of the most ephemeral films I've ever had the pleasure of inhabiting, and by Garrel's own words, that is not by design. One of the films most striking and oneiric aesthetic tools is its re-photography, usually employed with the recurring motif of Swann's face. Garrel didn't have the money to do rephotograph optically, so he filmed his own rushes directly off of the movieola as he manipulated the film speed. The absence of adequate funding is central to Garrel's filmmaking during this time, as it politicizes the personal, an intrusion of the oppressive real world onto our individual expression. Anyone versed in L'Enfant secret through bootleg copies will weep for joy upon seeing the new restoration, which makes this milestone of post-FNW cinema finally play as it should: a lucid dream.