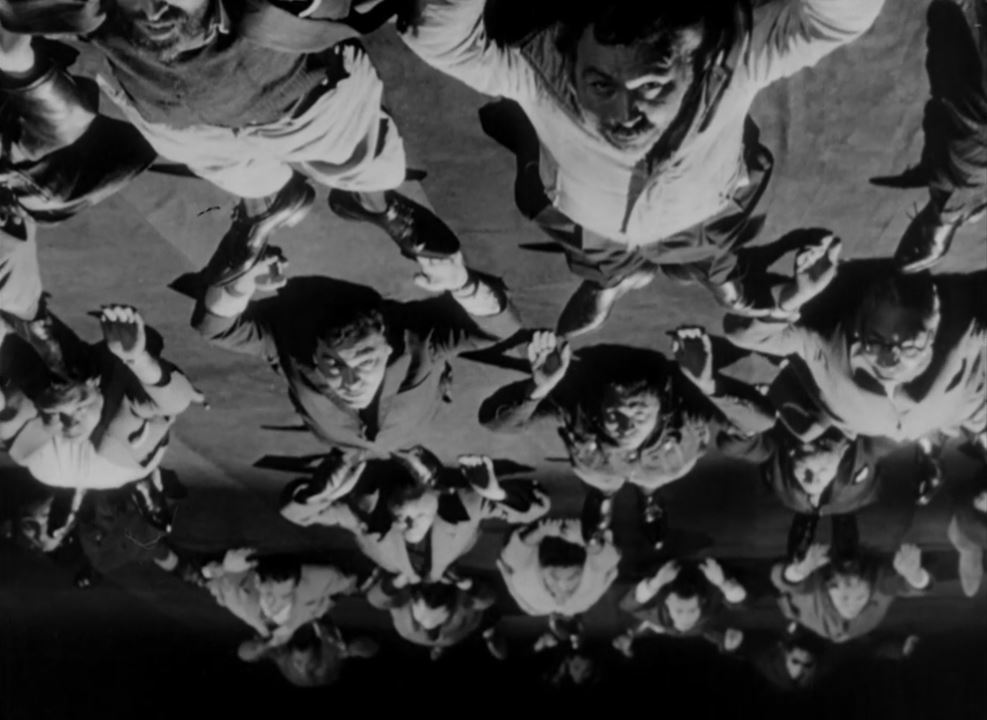 February 7th 2023
Many filmmakers have tried to define Mexico's character, with varying degrees of success. Examples include the fetishistic formalism of Eisenstein, the subtle character studies by contemporary talents like Maria Novaro and Alonso Ruizpalacios, and the despotic pilfering of cultural icons carried out by Alejandro González Iñárritu in Bardo (2022). Though most directors have failed and a few filmmakers have distinguished themselves in their attempts to capture Mexico's changing character, only one has triumphed: Rubén Gámez.
La Fórmula Secreta's (1965) history is a fabled one. Prior to its restoration in 2017, the film largely circulated as a samizdat VHS rip. Those who had actually seen it spoke of Gámez in whispers, as though they were still questioning the existence of what they'd witnessed. Despite having won the top prize in Mexico's first national Experimental Film Contest in 1965, with a script by famous author Juan Rulfo and narration by award-winning Chiapanecan poet Jaime Sabines, the film receded from view as the years went by. It was not until the film was found by a curious worker amidst stacks of discarded celluloid at the legendary Estudios Churubusco, according to the film scholar Dr. Juana Suárez, that La Fórmula Secreta began to find its way back into public discourse, Mexico's national film canon, and the oft-unchronicled history of experimental Latin American cinema.
Although Gámez refused for his entire life to explain what his film was about, Rulfo described it best in a lecture he conducted at the Central University of Venezuela in 1974: La Fórmula Secreta is about a man who experiences a series of nightmares after he is injected with Coca-Cola instead of saline. (The film is also known as Coca-Cola en la sangre, or "Coca-Cola in the Blood.") Though Rulfo's explanation contextualizes the shape-shifting form of the featurette, Gámez's symbolist tendencies produce sequences bent on eluding comprehension by appealing to the illogical propensity of audiences' hearts and souls.
"It is an X-ray, not of Mexico, but of what it means to be Mexican," said Alfonso Cuarón when introducing La Fórmula Secreta at the Morelia International Film Festival in 2017. Released in 1965, the film was coming on the heels of Mexico's decades-long project of extolling national icons in its cinema, to create a cohesive national imaginary and to bury the factionalism left behind by the Revolution. La Fórmula Secreta is a direct riposte to a Golden Age of fakery, pulling back the curtains on Mexico's myth-making stage to reveal the bitter reality of the nation as it became subject to the neocolonial influence of the U.S.
Early in the film, a Mexican man begins following a seemingly infinite string of hot dogs. He chases the porky pipe across the country as Gámez cuts different images into the background—skyscrapers, a woman making tortillas, a Mercedes-Benz, marching men, a television, a peon's foot, a picture of the galaxy—until he arrives at a lake. Here, the man wields the bundle of sausages like a lasso and fishes out three men in suits from beneath the lake. These archetypal technocrats (Mexican politicians educated in the neoliberal economics programs of U.S. universities), greedily gnaw the hot dogs. Gámez's images are blunt and his messages clear. His indictment of the ubiquity of the U.S. outside its borders grows stronger as his segmented critical allegories coalesce into a quilt of understanding for Mexicans and disdain for its enemies: imperialism, sloppy governance, and the church, among other institutions of power. As Rulfo proclaimed, "this movie is ANTI. It is anti-Yankee, anti-clerical, anti-government, anti-everything .‌ . . "
Yet La Fórmula Secreta's refusal against everything is not that of stubborn defeatism; rather, it is a rallying cry for formal experimentation in cinema that believes in the medium's ability to refashion public consciousness. To paraphrase Michel Tevoz, only demolition reveals the articulations of things. Thus, Gámez's act of cinematic bulldozing returns Mexican cinema to a natal stage with pluripotent potential. La Fórmula Secreta fell into obscurity after major international film festivals refused to screen it, fearing U.S. investors would cut their funding. The only international festival recognition it received was at the 1966 Oberhausen International Film Festival, where it won the Jury Award for Forgotten Film upon its debut. Despite these disappointments, Gámez's desire to see his country and its cinema undergo radical change remains achievable.
"I don't think that any element of Mexican cinema can serve to formulate an aesthetic," wrote Gámez, a year before he passed away. "Everything has to be redone, national cinema has to be completely renovated."
The Secret Formula screens tonight at Light Industry.