Featured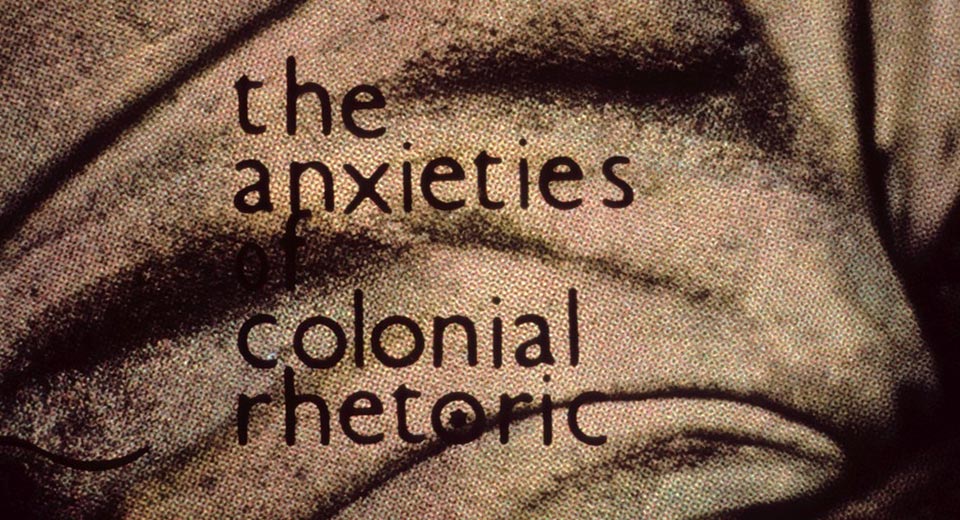 July 23rd 2018
Filmmaker and artist John Akomfrah has been a major presence in Britain since he emerged as a member of the Black Audio Film Collective in the early 1980's. But in the United States, where knowledge of his two most potent subjects—Britain's brutal colonial history and the tireless public intellectual Stuart Hall—is limited at best, he remains a peripheral figure (if he is known at all).
Billed as Akomfrah's first museum survey to be held in the U.S., John Akomfrah: Signs of Empire, currently on view at the New Museum until September 2, has the stated aim of addressing that peripheral status. The gallery exhibition consists of the first video work produced by the BAFC in 1983 and three video installations Akomfrah made after 2012. Alongside these works from opposite ends of a 35-year career the museum is also screening BAFC and Akomfrah's celebrated single-channel works, including Handsworth Songs and The Last Angel of History, on Wednesday mornings in the museum's lower-level.
The strongest of the four gallery works, Expeditions 1 - Signs of Empire (1983), which the seven members of the BAFC collaborated on while they were still college students, is "the first of a two-part 35mm slide-text" transferred to video. It consists of quotations and phrases—like "Nation State" "Imaginary State" "State of Suspension" "The Imaginary Origin" "The Self-sufficient Text"—printed over still images pulled from Britain's repressed colonial memories: natives strung up on poles, black corpses, fine English ladies on palm-covered verandas, and what could pass as publicity stills from The Lives of a Bengal Lancer. Nearly 30 years later, Akomfrah was still probing that territory when he made The Unfinished Conversation (2012), his epic montage ode to the writer, theorist, teacher, and founder of the New Left Review, Stuart Hall. The three-channel blast of archival footage, anchored by the voice of Hall speaking for himself, deftly outlines the mid-20th-century birth of New Left politics and a new black consciousness in Britain—in 45 entertaining minutes. No small feat—which he accomplishes by stringing together ingenious montage passages that are both biographically concise and necessarily ambiguous.