Featured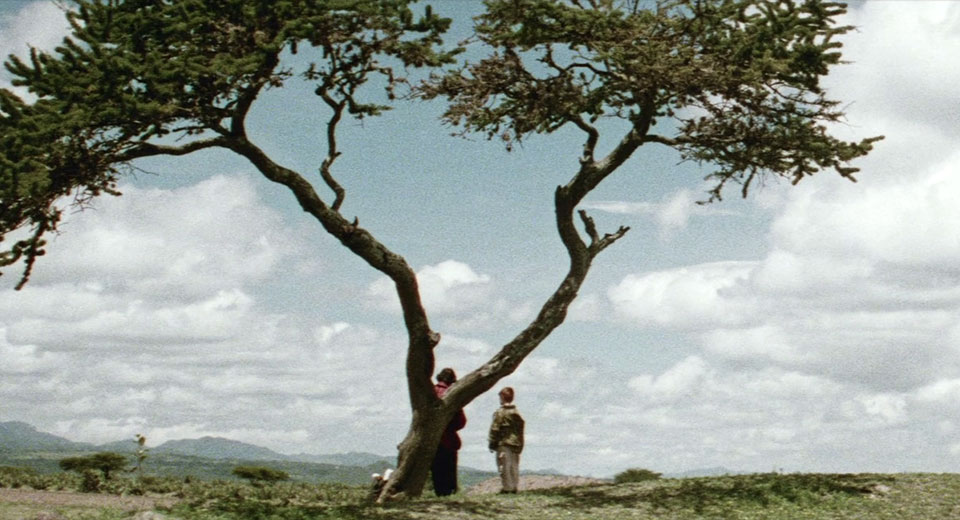 June 3rd 2019
Carlos Reygadas's debut feature Japón is as much about the inner turmoil of its protagonist as it is about the landscape and the forces of nature around him. The film unfolds as a series of instances more than actual scenes, inviting the viewer to experience its spaces and the landscape along with the protagonist, often through direct point-of-view shots.
A nameless middle-aged man travels to a small village in the Mexican countryside with the intention of committing suicide. He finds lodging in an isolated shack up in the mountains with an 80-year-old widow called Ascensión. He stays in the barn, a large stone structure next to the house, which protects it from the strong winds, which would blow the house off the cliff. The barn is a cold concrete structure filled with images of Jesus Christ that Ascensión collects, resembling an abandoned church. The film loosely follows the man and Ascensión's evolving relationship during the next couple of days as the man debates his decision to take his own life and grows sexually attracted to her.
The Mexican countryside in this film is far from the idealized fantasies famously lensed by Gabriel Figueroa during the Golden Age of Mexican cinema. The fields of magueys where we first meet the protagonist resemble a desolate wasteland, and Ascensión's house is cold and somber, surrounded by barren mountains and shrubs, always under the merciless burning sun. And the daily life in the town is depicted as ostensibly friendly, yet filled with distrust and unspoken quarrels, with a man who claims to be Ascensión's nephew threatening to tear down the barn to use the stone for himself.
Shot in beautiful 16mm Cinemascope, Japón seamlessly moves between loosely or un-scripted interactions between the characters and pure cinematic artifice and precise camera moves. With its main protagonist as the only trained actor, the film blurs reality and fiction, easing the viewer into believing the world shown on-screen, but at the same time daring one to question the authenticity of that reality. Originally, Reygadas wanted to leave the film untitled, but eventually opted for Japón (Japan), a word that works as a direct contradiction to the images shown on screen, which have little to do with the Pacific nation. Working almost as a threshold, the odd choice of title pushes the viewer to take an active participation interpreting the film, questioning its veracity, yet allowing one to be seduced by the haunting beauty of the landscape.