Featured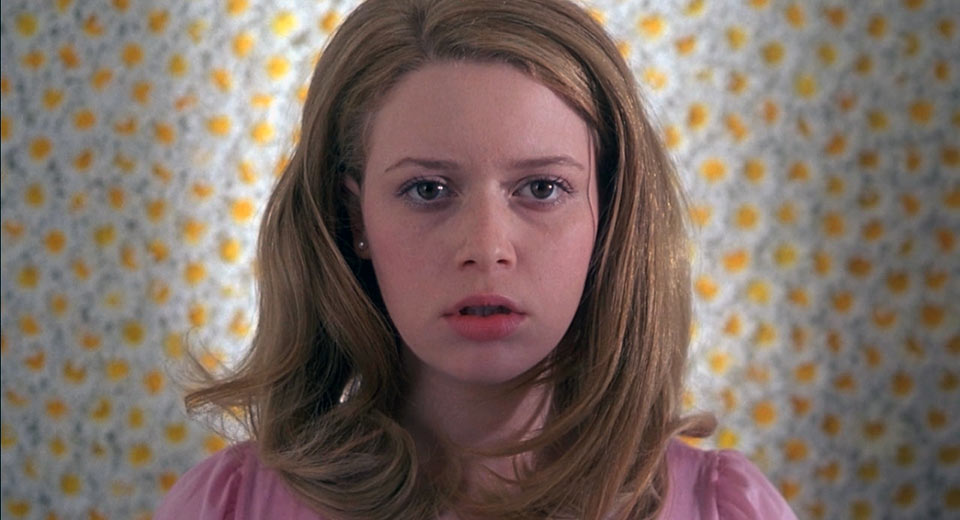 July 6th 2016
If you grew up in the midwest in the 1990s, your first exposure to LGBT culture might have been through the video store. In the community and the school yard, homosexuality existed as a rumor, a dirty joke, or a cruel slur, and it was almost entirely absent from mainstream popular culture. In my group of friends—some of which were fallen cheerleaders—we learned about this, for better or worse (probably better), by watching reruns of Kids in the Hall and renting John Waters tapes and watching them in each other's basements.
It's funny scanning negative reviews of But I'm a Cheerleader , because I don't think any of us who loved this movie were aware that critics considered it a lesser Waters knock-off. It was the only movie set in a milieu recognizable as our own that you could pick up at Blockbuster, which had lesbians playing lesbians and unabashedly ridiculed straight society and midwestern hypocrisies. Natasha Lyonne plays Megan Bloomfield, a cheerleader subject to an unexpected intervention and sent to a gay-straight reorientation camp. Megan is initially oblivious to her own sexuality, and ironically it's within the camp that she falls for the older, more butch Graham. Amid budding romances, the gay and lesbian students scheme to undermine the program and plot their escape.
In some ways, But I'm a Cheerleader feels like a reaction against the aesthetic and intellectual tropes of feminist and gay cinema; it doesn't play like a radical film, and director Jamie Babbit was allegedly motivated in part by what she felt was the absence of a femme presence in gay cinema. The fact that Megan was, and remains, driven by her love of cheerleading both before and after her journey of self-discovery reads as a self-confident gesture of defiance. Out of the garish light pink and powder blue camp that looks like a Jacques Demy fantasy recolored by shades of vomit into a plastic pastry nightmare, she rises like a phoenix to reclaim herself.
But I'm a Cheerleader is impeccably cast. Lyonne, on the heels of Slums of Beverly Hills, remains at her career-best, and the film features a supporting line-up of Cathy Moriarty, Bud Court, Mink Stole, Melanie Lynskey, Michelle Williams, Julie Delpy, and a goateed RuPaul as "ex-gay" counselor Mike. But quintessential damaged '90s girl Clea DuVall steals the show as Graham, and the overwhelming sense upon rewatching is that she's overdue for another role that rightly spotlights her talent.