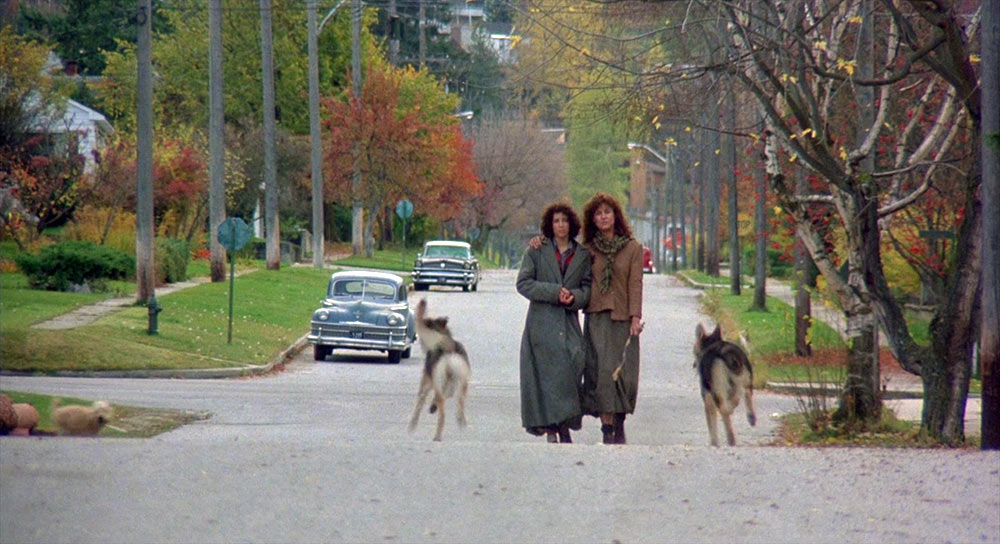 May 21st 2021
Bill Forsyth's films abound with eccentrics. These are not mad geniuses. Nor are they mad at all. No comfortable tropes cushion their idiosyncrasies. They are merely strange, outsiders bumbling their way through the day, unremarkable if not for Forsyth's loving attention. By the mid-80s, his distinct comedic style had won him mainstream success. He was also celebrated as a director who kept making films in Scotland—not insignificant for a time when native Scottish cinema was barely a notion. Four movies into his career, he seemed to have perfected a certain offbeat approach to stories of oddball characters navigating the contradictions of Scotland's rapidly transforming economy. But picking up Marilynne Robinson's novel Housekeeping (1980), Forsyth met his match. It was Robinson's story that would whisk him across the Atlantic, while elevating his ideas about outsiderness to new heights.
Housekeeping tells the story of two girls growing up in small-town Idaho. After losing their mother, they fall into the care of their aunt Sylvie (Christine Lahti), a drifter whose peculiarities gradually become a divisive force within the family and larger community. As they reach adolescence, Lucille (Andrea Burchill) is driven to adapt to the social mores of the town while her sister Ruthie (Sara Walker), the narrator, feels a growing affinity with their aunt.
Unemployed youth, beachcombing homesteaders, foot soldiers in the Glasgow Ice Cream Wars — Forsyth's characters are always social misfits, to varying degrees. But Sylvie is so far outside the parameters of society, she hardly knows what to do with them. She eschews the use of electricity; she has only the vaguest concept of time; she fills the house from top to bottom with tin cans and old newspapers. Cosplaying as mother and housekeeper for the sake of her nieces, her behavior emphasizes the absurdity of domestic life. The objects and rituals that others cling to have only one use: enforcing a middle-class status quo. Ruthie, for her part, sidesteps every beat that a coming-of-age story promises. With no social life, sexual interest, or discernible ambition of any kind, her rejection of the prescribed pathway to adulthood is absolute.
The film is scrupulously faithful to its source material. Robinson's visual metaphors are too perfect to improve upon, like the massive flood that follows Sylvie's arrival, ushering in her topsy turvy world; or the haunted lake where Sylvie takes Ruthie as the two retreat ever further from society. The universe they share has shades of fantasy. Like in other Forsyth films, the alternative way of life the characters escape to is not quite of this world. Their journey into this surreal unknown is equal parts ecstatic and unsettling, never more so than in the film's mesmerizingly ambiguous final shot.
Housekeeping is available to rent on various platforms.