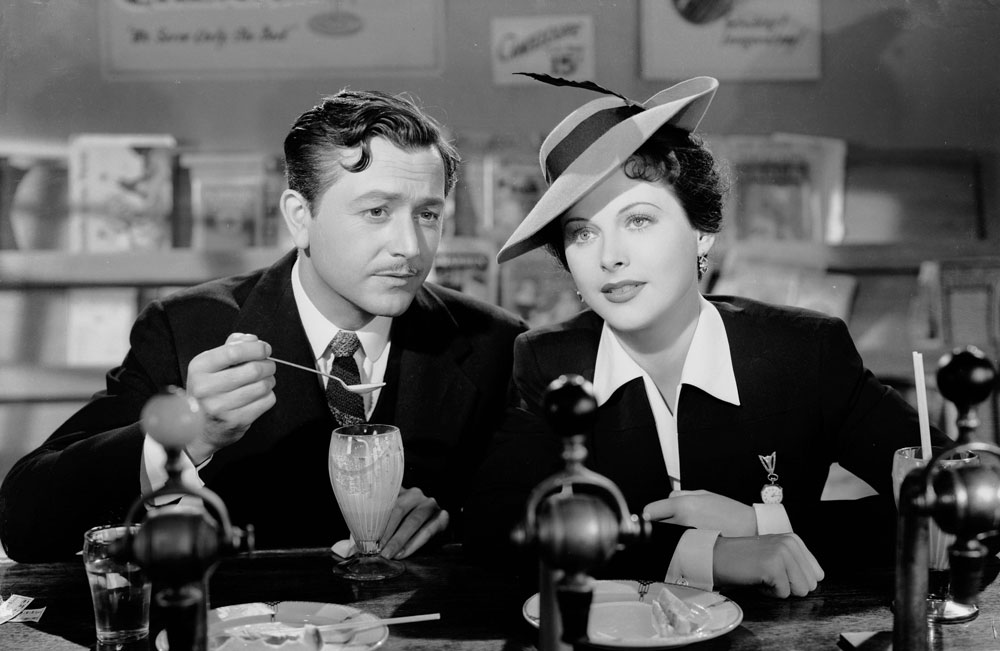 August 7th 2022
A neglected film in a neglected career, King Vidor's H.M. Pulham, Esq. (1941) follows the mid-life crisis of a New England blueblood toward a surprisingly frank analysis of the fabled pursuit of happiness. The script excises much of the comedy in John P. Marquand's bestselling source novel, but wears the heaviness of its philosophical concerns. Vidor intriguingly balances the oppressive blandness of its protagonist with dark musings on destiny and class.
Vidor introduces Harry Pulham less as a man than a disembodied set of mechanical operations and expensive dishware. His polished shoes purposefully descend the steps to a dining room where he carefully tucks his napkin into his jacket before tapping open an egg. He counts the deep breaths he takes during his walking commute and provides exactly two peanuts to local squirrels each morning. When we finally see his face, it comes as no surprise that he's played by Robert Young, a charisma vacuum perfectly suited to such a gray character. In short, Pulham is the quintessential stuffed shirt who needs to live a little. Despite a Harvard education and incalculable family fortune, he considers himself an average Joe, and the movie takes him at his word.
In the film's framing device, Pulham crafts a short biographical note for his 25th class reunion and considers his life's trajectory while Vidor treats us to flashbacks. Most notable is his brief romance with Hedy Lamarr's Marvin Myles, an ambitious copywriter of humble Midwestern stock. The pair meet at an ad agency that Pulham joins after his service in World War I leaves him questioning his place in the world. Her modern comportment clashes with the sweatless gentility of his upbringing. She's the antidote to the "one of type of person" he's encountered his whole life, but his family of Boston aristocrats relentlessly calls for his return to their estate so he can assume his destiny as a gentleman. Myles refuses to leave with him and forsake the financial independence she painstakingly secured for herself in New York. For a time, Pulham convinces himself he can keep both camps happy while he enjoys the fruits of true love's euphoria and great wealth's stability. But of course he must choose.
And then he must choose again, two decades of marriage and several children later, when Myles proposes a reunion. It might be Pulham's chance to flee a frictionless, sedate existence into the arms of perpetual passion, or it may be the moment to submit to the greater force of class destiny. For once, this particular dilemma's resolution isn't a foregone conclusion. It may be inadvisable or impossible to identify with Pulham's lofty station, but Vidor acknowledges the gravitational pull of stratification in a supposedly classless society, which feels like a rare admission from the dream factory.
H.M. Pulham, Esq. screens this afternoon, August 7, and on August 10, in 35mm at Film at Lincoln Center as part of their King Vidor retrospective.