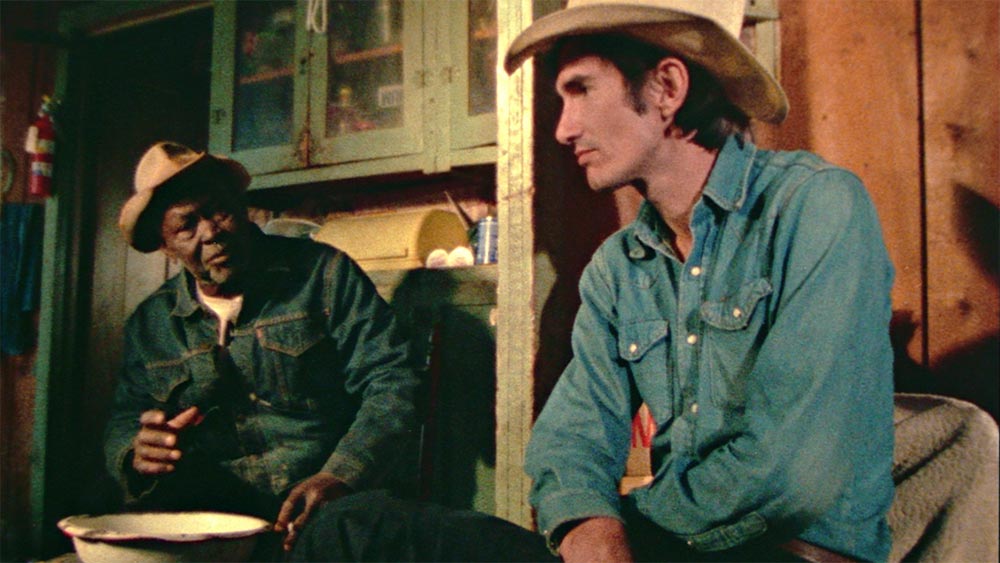 February 9th 2021
As a fly-on-the-wall presence in studio sessions, at kitchen tables and barstools, director James Szalapski tenderly captures the alternative country music scene as 1975 turned into 1976. Pulling together performances in bars, kitchens, and a penitentiary with house tours, loose talk and clowning around from its stars, Heartworn Highways doesn't tell a dramatic story or teach a lesson on music theory. Probably no American musical genre is more focused on the past than country western music, but what's happening here isn't quite the passing of the torch to a younger generation, nor a nostalgic tour through the archives of the Grand Ole Opry. Instead, what comes across is something more subtle and nuanced, softer and more complex than the whiskey in square bottles on every table in the film.
For all its long list of stars, there are no formal introductions in the movie. Townes van Zandt says his name to the camera quickly, turning to focus on his dog Geraldine running around his trailer home in Austin. David Allan Coe enters the picture driving his own tour bus to the Tennessee State Prison, where he tells the audience stories of his own time incarcerated there as the rhinestones on his suit catch and scatter the light. As well as sound, the movie is saturated in vivid color, from the emerald green of Peggy Brooks's gown under bar lights to the sky blue of so many Ford trucks on the road.
Highways now are very different places: the Howard Johnson restaurants, mom and pop joints and ashtrays of the mid-seventies are long gone. At moments, the movie has the feeling of being invited to meet the band by someone who's actually friends with them, a kind of buzzy excitement and a tantalizing sense of potential. In the years since, some of these stars have come to be household names, forming part of country music's traditions rather than upending them. Outlaws they might once have been, but over forty years later, a lot of water and whiskey has passed under the bridge.
Heartworn Highways is now showing in virtual cinema engagements