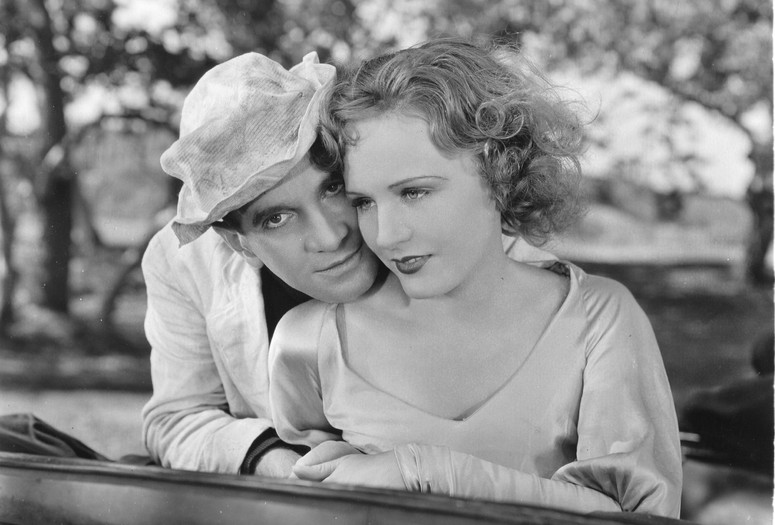 February 5th 2022
How many Hollywood movies are there in which the word socialist is handed out not as an insult, but as a folksy term of endearment? With songs like "What Do You Want With Money?" ("You got the grass / you got the trees / what do you want with money?") and the titular "Hallelujah, I'm a Bum!" ("I find great enjoyment / in unemployment"), Lewis Milestone's underseen pre-Code musical Hallelujah, I'm a Bum! (1933) feels like it was ripped from some parallel universe where the Hollywood studio system was run by Marxist aesthetes instead of capitalist bureaucrats. Set in a New York City reconceived as some bizarro socialist utopia, the film imagines a world where the bums of Central Park spend their days singing about how great it is not to work and are so well-respected that the Mayor (Frank Morgan) counts their leader, Bumper (Al Jolson) among his best friends.
Written with witty paunch by Ben Hecht and S.N. Berhman, with songs by Rodgers and Hart, the script feels like a fantasy imaging of what Bertolt Brecht might create had he been able to happily marry his popular melodramas to the form of the Hollywood musical-comedy. Plot, like work, is mainly taken as unimportant in the organization of the film, giving way to casually delivered jokes and musical numbers showcasing the vibrant society of bums. For the most part, the film focuses on the lazy idlings of Bumper and co. as they spar with the Trotskyite sanitation worker Egghead (Harry Langdon) and conduct debates on such important topics as how to share a bill they found in the trash and whether it's permissible for one of their number to work. That is until a late-film turn to semi-melodrama, when Bumper falls in love with the Mayor's lover (Madge Evans) after she develops amnesia.
The film's vision of an alternative pseudo-socialist reality is focused not just on politics, but aesthetics as well, and Milestone directs the movie with a stylistic verve reminiscent of many of the great experiments of film technology of the late-silent and early-sound eras. This is apparent from an early rendition of "My Country Tis of Thee…", wherein Milestone ironically deploys a quick-cut Eisenstinian montage of tired and gangly children singing, and then a dolly shot across the lobby of a bank, where the repetitive and asinine chatter gradually diminishes until it turns into a pathetic request for five dollars, reminiscent of René Clair's factory floor tracking shots in A Nous La Liberte (1931). Yet for all its radicalism, which looks significantly more extreme with the hindsight of having seen the near-century of Hollywood filmmaking that followed, the talents of Jolson, Langdon, Morgan, and Evans are always just as dazzling as the film's formal and conceptual daring.
Hallelujah, I'm a Bum screens this afternoon, February 5, and on February 13 at the Museum of Modern Art as part of the series " Dames, Janes, Dolls, and Canaries: Women Stars of the Pre-Code Era."