Featured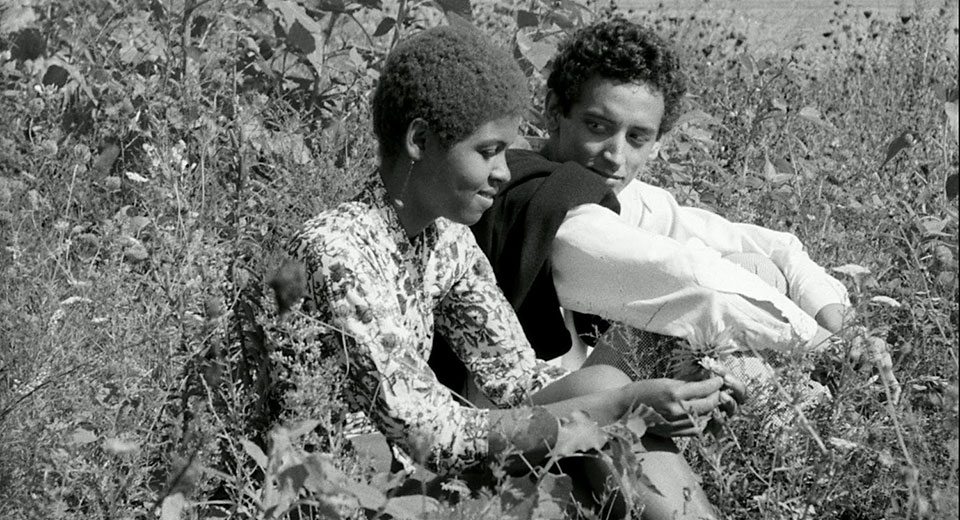 January 23rd 2020
Today is the one year anniversary of the death of Jonas Mekas — poet, filmmaker, and tireless champion of avant-garde cinema through his writing, editing, publishing, programming, and founding of organizations such as Anthology Film Archives and the Film-Makers' Coop. And in more or less coincidental timing, today is also the premiere of Anthology's three-years-in-the-making preservation of Guns of the Trees, Mekas's debut feature film. Shot in 1960 as Mekas was writing for the Village Voice and editing his own Film Culture magazine, Guns of the Trees seems, in a real material sense, unlikely both then and now: in the early 60s as a 35mm independent narrative feature made on a shoestring budget by a first-time filmmaker, and today as a photochemical 35mm preservation project made without any digital processes at a time in such things are nearly unheard of. The resulting work, made by Anthology's archivist John Klacsmann in consultation with Mekas and access to the original negative and soundtrack, looks and sounds as pristine as any black-and-white 35mm feature from the era could.
Guns of the Trees is of course also irregular as an ostensibly narrative film from Mekas, who is best known for his 16mm diary films and, more recently, video journals. Featuring Ben Carruthers of Shadows and The Dirty Dozen, Frances Stillman, and the filmmaker's brother/co-conspirator Adolfas Mekas, Guns of the Trees concerns generational malaise, activism, and suicide through the prism of a relationship in a free-form, symbolic, and romantically lyric register. The voices, many of which are unsynced to the picture, are composed of not only of characters' thoughts and dialogues but poetry, including verses read by Allen Ginsberg. (It's also worth keeping an eye out for George Maciunas, filmed in his studio mere months before founding Fluxus — the fellow Lithuanian artist also seems to have designed the film's handsome titles.)
Guns of the Trees might be best understood as a piece with Mekas the activist/writer's own advocacy for a New American Cinema, as he put forth in his 1959 "Call for a New Generation of Film-Makers" in Film Culture, which heralded Shadows and Pull My Daisy, among others, as signs of a burgeoning independent cinema that he likened to British Free Cinema and the nascent French New Wave. This crystalized with the announcement of the formation of the New American Cinema Group in 1961, whose participants included Shirley Clarke, Robert Frank, Peter Bogdanovich, Gregory Markopoulos, and Emile de Antonio, among other filmmakers, producers, performers, exhibitors, and distributors. Although Guns of the Trees had already premiered by that time, it did not receive a theatrical run until 1964 at the 55th Street Playhouse, at which time its radical aesthetic innovations and of-the-moment political commentary (including on Richard Nixon's 1960 Presidential campaign) may have seemed already dated; ironically, it may be easier to appreciate those aspects in retrospect with the greater passage of time.
Idiosyncratic as it may be, Guns of the Trees is quite evidently the work of its artist, suffused with the energy of a fierce advocate and the spirit of the poet. There's no better way, time nor place to appreciate it.