Featured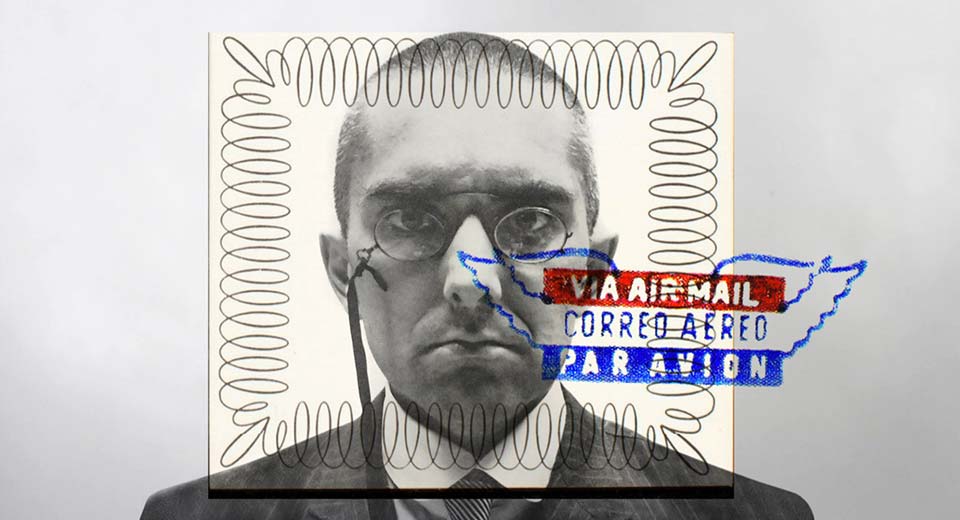 February 15th 2018
The art hagiography-documentary, when done poorly, can so easily end up stodgy or shallow or cliché. It's a genre that requires delicate approach. Good artists have a tendency to be guarded or self-mystifying. So much of what makes art interesting to participate in is not easily summoned by watching pans across artwork, art historian interviews, or platitudes about how the figure in question forever altered culture. Luckily the double-bill of Carolee, Barbara and Gunvor and George , screening this week via the Museum of Modern Art's annual Doc Fortnight, is a pair of the art doc done well. Two rich personality studies of some of the more monolithic figures in post-war art—no small feat.
Lynne Sachs' Carolee, Barbara and Gunvor is an 8-minute triptych of brief encounters with Carolee Schneemann, Barbara Hammer, and Gunvor Nelson filmed at the artists' homes or studios. Sachs has a really well-attuned photographic eye, and she captures the trio in a series of easygoing domestic situations. (Hammer shines here—a natural performer, even when milling around her studio.) The three artists discuss their artistic lives, how they came into their practice, how their gender identities factor in, where their work comes from. It's a simple premise with intimate results, especially good at giving a sense of the artists' environments.
"Home-making is the greatest art," George Maciunas was said to have proposed later in life. Publisher, designer, entrepreneur, impresario, bad landlord: Maciunas is above-all remembered as the chief ideologue and organizer of Fluxus, the loose international network of anti-artists, neo-Dadaists, Happening practitioners, and other art-hustlers. For the last 9 years, Jeffrey Perkins—himself a Flux auxiliary, with a decades-long career in art and cab-driving—has been researching and collecting interviews and ephemera on Maciunas' legacy.
Part interrogation, part secret history, part elegy, part cautionary tale, George glides from scenes of Maciunas, the young Lithuanian ex-pat infatuated with military history, into every facet of the Maciunas art enterprise (the AG Gallery performances, the Fluxus publications, the SoHo co-ops, the ill-fated Fluxus Island, and so on). Brimming with interviews with Yoko Ono, Jonas Mekas, Alison Knowles, Ben Patterson, Milan Knizak, Bibbe Hansen, Shigeko Kubota, Richard Foreman, Henry Flynt, and many more, it's a pretty jam-packed two hours. Props are due to Perkins and editor Jessie Stead, an artist and member of "art-band" Haribo. Fluxus is such an overwrought chapter in contemporary art history, it's not easy to sort through its complexities and tensions and mythos. Among the highlights: Henry Flynt's merciless skepticism of Fluxus's political gestures, some very rare images of a cross-dressing Maciunas, and an out-of-leftfield cameo from Robert DeNiro.