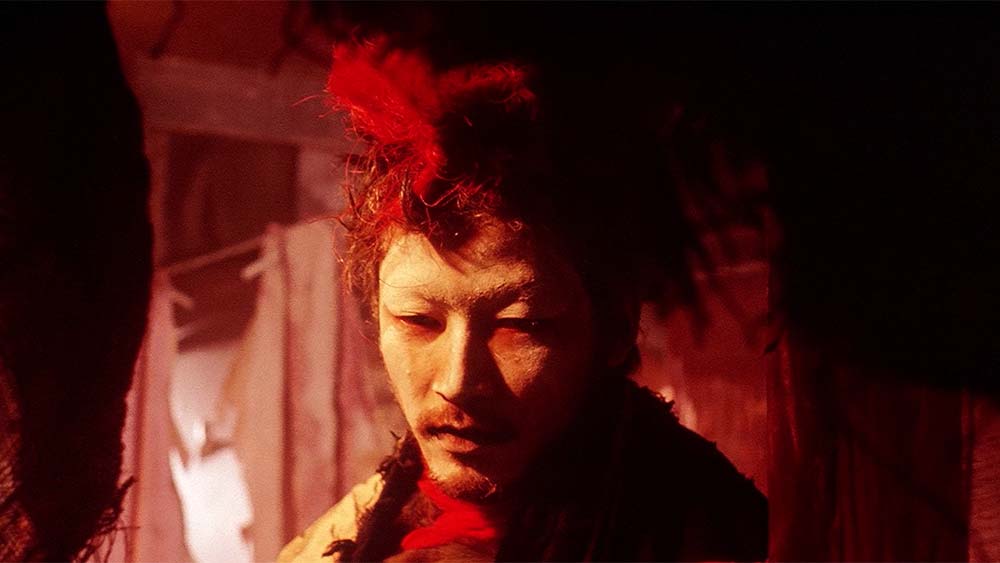 October 30th 2022
In the first decade of his prolific career, director-actor-writer-cinematographer-editor Shinya Tsukamoto made five films (starting with his electrifying 1989 debut, Tetsuo: The Iron Man) that terrifyingly depict post-industrial Japan as brutal, violent, and dehumanizing in grimy black-and-white or sepia photography. In his 1999 film Gemini, Tsukamoto took his first trip back in time to portray Meiji-era Japan in full color, only to discover the same soul-consuming rot just below the surface.
Masahiro Motoki plays both Yukio, a respected doctor, and Sutekichi, Yukio's long-lost twin who grew up in desperate poverty—there's also a killer who looks just like the two men. After the twins' parents are murdered by the mysterious doppelganger, Sutekichi decides that Yukio's life should rightfully be his, and the film circles around the violent relationship between the brothers. As things go from mysterious to downright grotesque, Yukio's inscrutable wife Rin (Ryô) becomes the fulcrum upon which the narrative hinges.
Yukio is a well-known doctor with a distinguished military record in Japan's invasion of Korea; he's beloved in the community, but that rot is visible if you know where to look. Tsumakoto certainly does: Yukio is secretly consumed with his memories of euthanizing soldiers during the war, and when given the chance between saving a plague-sick woman and her daughter or the mayor (injured while drunk), he (of course) chooses the mayor. Yukio's comeuppance at the hands of Sutekichi, a man with the same respectable face, drops the viewer into a brightly colored nightmare of doubles, erotic gamesmanship, and a hole that might literally be a portal to hell. Throughout, Tskuamoto's trademark industrial score by frequent collaborator Chu Ishikawa and his focus on decay (watch out for the animal carcasses) place the nightmarish Gemini neatly in the director's filmography. Even though we're in a much fancier milieu, people and their dehumanizing relationship to power are still the same.
Gemini screens this afternoon, October 30, on 35mm at BAM.