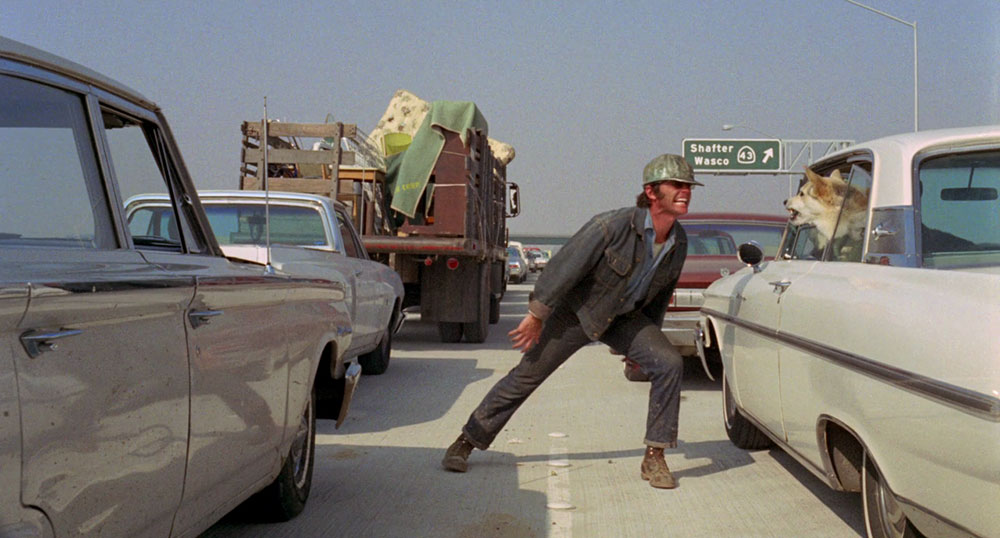 July 26th 2022
Two Chopin, two Mozart, one Bach. The musical pentad of the late Bob Rafelson's Five Easy Pieces (1970) is less an accompaniment than an emotional beacon, a throughline for Californian oil rigger Bobby Dupea (Jack Nicholson) to run toward or away from at will. This was Rafelson's sophomore feature after co-creating The Monkees and directing Head (1968), a continuation of his musical bent. Five Easy Pieces also marked the beginning of Rafelson's collaboration with Nicholson, which would include The King of Marvin Gardens (1972), The Postman Always Rings Twice (1981), and Blood and Wine (1996).
Bobby roams around Kern County pestling a self-inflicted wound in bowling alleys and motel rooms with his friend Elton (Billy Green Bush). He regularly cheats on his girlfriend Rayette (Karen Black), a coltish waitress with country-star ambitions and a fondness for Tammy Wynette records (which Bobby threatens to "melt down into hairspray" in the name of musical integrity). Perennially on the run from himself and so visibly fatigued by his attempts at a blue-collar life, Bobby's cushy upbringing becomes increasingly apparent: the Dupeas are a wealthy family of classical musicians, and Bobby himself is a former piano prodigy.
Upon discovering Rayette is pregnant, Bobby makes off to Los Angeles, where his sister informs him of their father's two severe strokes and urges him to visit their family home in Washington state. He begrudgingly brings Rayette, though he ultimately falls for his brother's fiancée (Susan Anspach), rather than reconnecting with his estranged father. Rayette's desperate affection for Bobby is crushing; while he aimlessly glides through life, acting on impulse in a way that repeatedly elucidates his privilege, she is tirelessly kind and just wants to be loved.
The Hollywood Renaissance was chock-full of attempts to yoke together the deflated national character of an America at war with itself, meditations on a disaffected youth, portraits of surveillance culture, the trope of political assassinations, and thinly-veiled race allegories. One would be hard-pressed to find a more succinct study of this moment in motion pictures—of the volatility and quashed dignity of the industry—than the final thirty seconds of Five Easy Pieces, the barm atop a buzzy, fervent display of Yank restlessness.
Five Easy Pieces screens tonight, July 26, at BAM as part of the series "The Method on Film."