Featured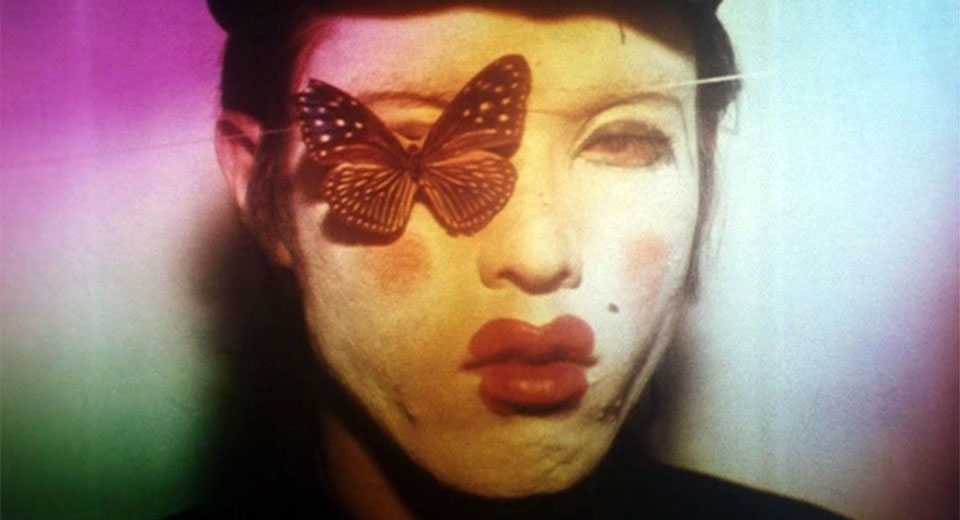 November 11th 2017
A poet wunderkind in his home country since age 18, Shūji Terayama remained a popular sports announcer, playwright, filmmaker and 'happenings' instigator in Japan, despite calling for anarchy and rejection of oppressive social norms in the conservative, conformist culture his entire career. Terayama remains shamefully underknown in the U.S., the purview of academics and darling of film fanatics. Anthology Film Archives means to change that with their outstanding retrospective Throw Away Your Books: The Films Of Shūjji Terayama, a rare stateside presentation of his works on film.
The Films Of Shūji Terayama: Program 1 is a delicious sampler for fans and perfect introduction for neophytes to Terayama's frequent themes and preoccupations. "The Cage"'s tinted stock gives it a silent-era quality, perfect for a film obsessed with time's confines. Bodybuilders flex amid structural rot; trapped in the physical realm, by the weight of the past, by inevitable decay, lives are spent in frivolity and vanity, unable to escape time or its effects. "Butterfly Dress Pledge" and "A Young Person's Guide To Cinema" undercut the screen's sanctity with audience participation and subverted expectations - the latter lets the eye wander over three unprioritized projections, the former uses 'real' shadows that take on the sadistic sensuality of the original 'film' to reinforce the falseness of it all.
"Emperor Tomato Ketchup" and "The War Of Jan-Ken Pon" rebel against established authority at opposite ends. Jan-Ken Pon mocks the adult world, reducing World War II to a childish game with violent stakes, as silent spectators do nothing on the fringes. The shortened 'director's cut' of Emperor Tomato Ketchup is a violent children's coup, all adults abused or slaughtered. The film's real subversion is genuine child's play at adult horrors, silliness and smiles kept in.
Terayama believed audiences completed films. The chance to engage with his lifelong questioning of real and unreal is rare; to see his films in their original format can't be missed. For a man who said "you could learn more from boxing and horse racing than going to school", Throw Away Your Books isn't just apt retrospective title, it's ordered imperative—get to Anthology and witness his splendor firsthand.