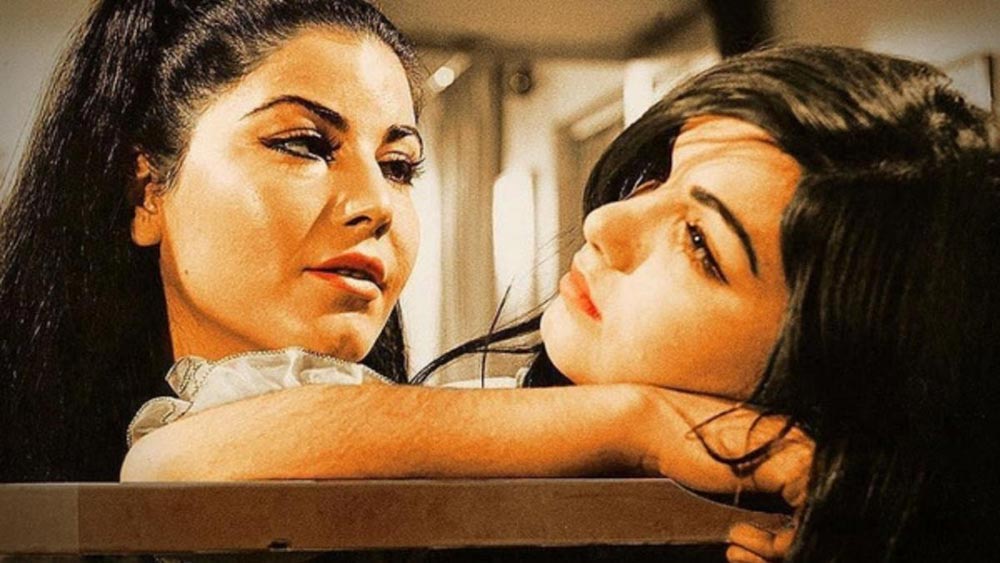 February 17th 2021
Filmfarsi is built upon an absence. An opening title card tells the audience that all the films shown within it are currently banned in Iran. Director Ehsan Khoshbakht recalls that when he watched them while living there, the VCR itself was forbidden fruit. But Filmfarsi is made for an international audience familiar with Asghar Farhadi, Abbas Kiarostami, and Jafar Panahi, but has never known that film noirs were once made in Iran. There's a YouTube channel called FilmFarsi with more than 2,000 pre-revolutionary Iranian films posted, but they're intended for a home audience: none are subtitled in English.
The word "filmfarsi" was originally meant as an insult. The portmanteau was used to suggest that they were neither genuinely cinematic nor Iranian. But Khoshbakht speaks about the genre with an affectionate disdain, saying that "filmfarsi starts at B and descends to the last letter of the alphabet." His voiceover places them in context, as a product of the Shah's coup in 1953. Their attitudes about women show the contradictions of that time, where women were encouraged to exchange hijab for miniskirts to show how liberated they are but faced torture for speaking out politically.
The genre's disdain for bourgeois qualities like good taste and progressive politics links it to popular forms of the global south like telenovelas and Nollywood. Khoshbakht delivers his narration over a very long series of clips, taken from visually degraded VHS dubs. (Film preservation has not been a priority or even a possibility.) With a few exceptions (the director Samuel Khachikian, Masud Kimai's Gheisar), he does not focus on or praise specific films or filmmakers, instead devoting his documentary to subjects like character archetypes, sexism, and the sources of filmfarsi narratives in American and Italian cinema.
Especially at its end, Filmfarsi hints at a wider-ranging history of Iran that would require a longer running time than its brief 84 minutes. It views the arson that destroyed the Cinema Rex in 1978 as one of the founding events of modern Iran. (Khoshbakht is not alone in this; Shohrah Mokri's Careless Crime spins an opaque narrative around the fire.) As misogynist, homophobic, and knuckleheaded as filmfarsi could be, Khoshbakht suggests that it frequently served as an honest reflection of life in Iran under the Shah from the '50s to the '70s. The film clips show a country that was able to acknowledge its id; for all the accomplishments of Iranian cinema after the revolution, censorship has made that much harder. Rather than a treasure trove of lost classics, Filmfarsi is interested in these films mostly for what they reveal about aspects of Iranian life.
Note: while almost all of these films are impossible to see in the U.S. with English subtitles, Gheisar can be streamed here. And Samuel Khachikian's Gilda remake has been posted on YouTube with subtitles under its Farsi title Faryade Nime Shab.
Filmfarsi is available to rent in Projectr's Movie Club from February 17 to March 2.