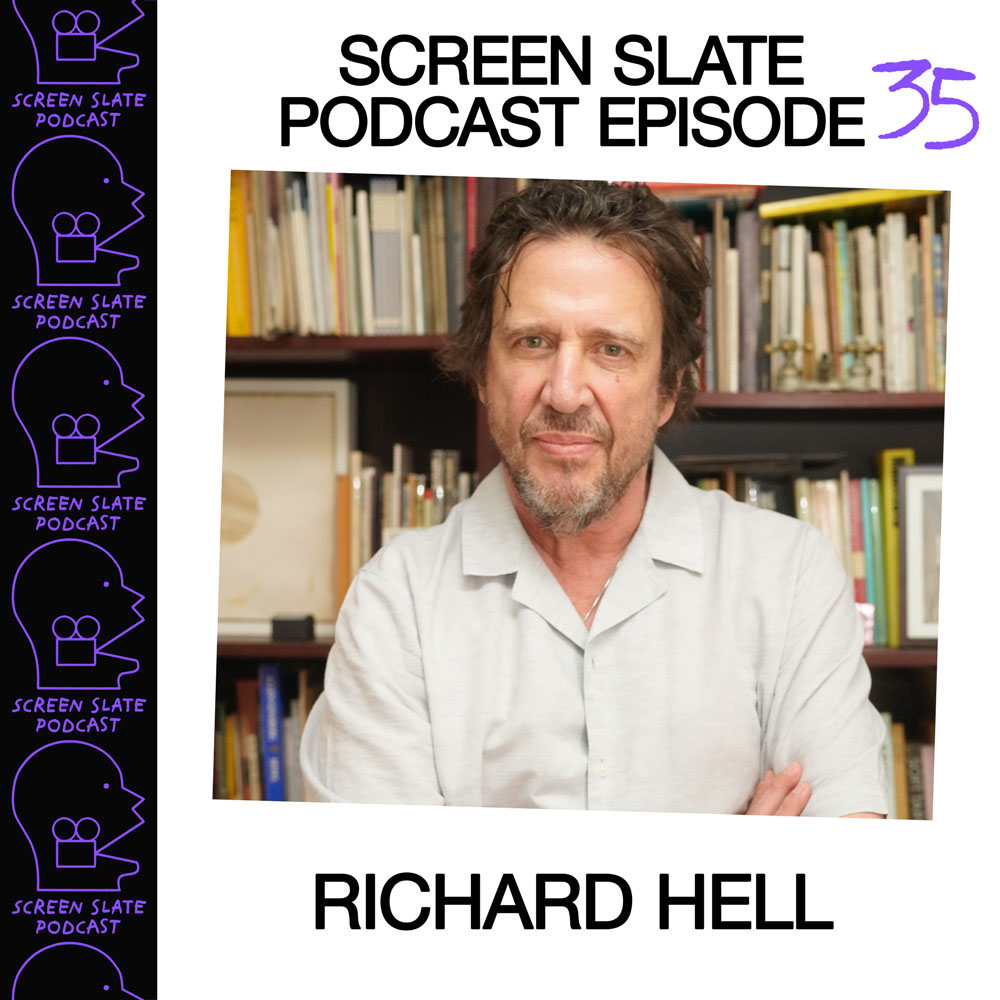 October 25th 2023
Screen Slate travels to Richard Hell's East Village apartment to discuss his latest collection of poetry, What Just Happened. We talk about moving to New York to become a poet and his early jobs in bookstores, including Cinemabilia, the movie memorabilia store whose manager Terry Ork played a key role in early punk. We also get into Richard's film roles, including Smithereens and Nick Zedd's Geek Maggot Bingo, and what he's been watching lately.
Links
Order: What Just Happened
RSVP: Reading Thursday, October 26 at POWERHOUSE ARENA
Read: Richard Hell, "My Godard"
Subscribe on Apple, Spotify, Google, Stitcher, iHeartRadio, or wherever you get your podcasts.
The Screen Slate Podcast is supported by its Patreon members. Sign up and get access to bonus episodes, our lockdown-era streaming series archives, discounts from partners like Criterion and Posteritati, event invitations, and more.
Richard Hell photo: Nick Waplington