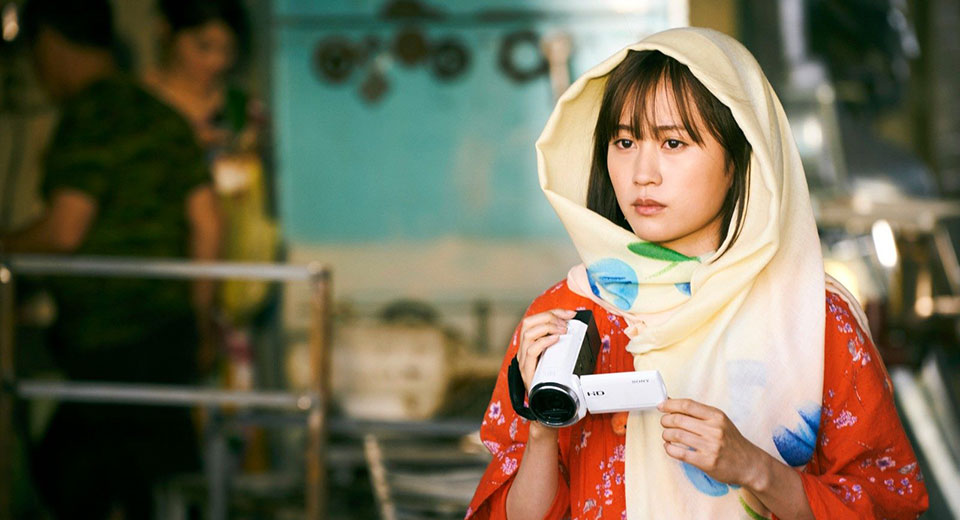 September 30th 2019
A personal fascination with the Timurid Empire inspired director Kiyoshi Kurosawa to set his latest film in its modern incarnation, Uzbekistan, but Parts Unknown this is not. Following the travails of a Japanese food show filming along the former Silk Road, To The Ends Of The Earth never reaches the richness of those bygone tradestuffs, offering only the inscrutable surface of miserable show host Yoko (former J-Pop star Atsuko Maeda, in her third collaboration with Kurosawa).
While a cute fish-out-of-water character study might seem a surprising choice for Kurosawa, best known for eerie horror films like Cure and Pulse, the emotional roots aren't all that different. An overarching feeling of unease, otherness, and pervasive sense of unheimlich capture the off-kilter feeling of wandering into a haunted home as much as they do traveling in a foreign country, even one you want to be in. Yoko clearly does not want to be in Uzbekistan, but treats her job like national duty, forcing herself to repeatedly suffer a nausea-inducing amusement park ride, ignore a local fisherman's sexist refusals, and grimly grind down on uncooked rice pretending it tastes like pure sunshine. Her headlong, stalking walk diverges crowds but converges attention on her, one of many belligerently stupid actions, along with repeatedly picking the worst spot to cross the street, exacerbating her own anxiety.
The jarring switch between Yoko's reticent, skittish persona and kawaii utra-bubbly onscreen counterpart is perfect knock on the shallows of Japanese popular entertainment, and the film is at its best when, given a small camera and told to film, Yoko's attempt to use that buoyancy as shield crumbles under her own panic. Running through meat displays to industrial tunnels, irrationally fearing for her life, Kurosawa flips back for a moment to Guard From Underground's subterranean security officer terror.
Contrasting her are cutie Shôta Sometani (also popping up in Takashi Miike's latest) as languid producer Yoshioka, Ryo Kase as workhorse pro Iwao, and popular Uzbeck star Adiz Rajabov as the group's translator Temur (the actor gamely learned Japanese for the part). Temur explains he was inspired to learn Japanese because of a gorgeous opera house built by Japanese POWs — despite their situation, the prisoners beautifully interpreted their captors' culture. Perhaps that's why Temur's so sympathetic to Yoko, a prisoner of circumstances he sees as trying to make the best of it.
Chekov's casting says if you hire a J-pop star, they're gonna sing at some point. It's Yoko's real dream to return to Japan and become a singer; after seeing her capratic counterpart happily surviving on an adjacent hilltop, the pure emotion of music offers a lone moment transcending her own discomfort. Much like an unresearched trip abroad, To The Ends Of The Earth feels like something happened, but we're left confused as to what, or why we went in the first place.
***
To the Ends of the Earth was reviewed at the 2019 Toronto International Film Festival and also plays at the New York Film Festival October 5 & 10.