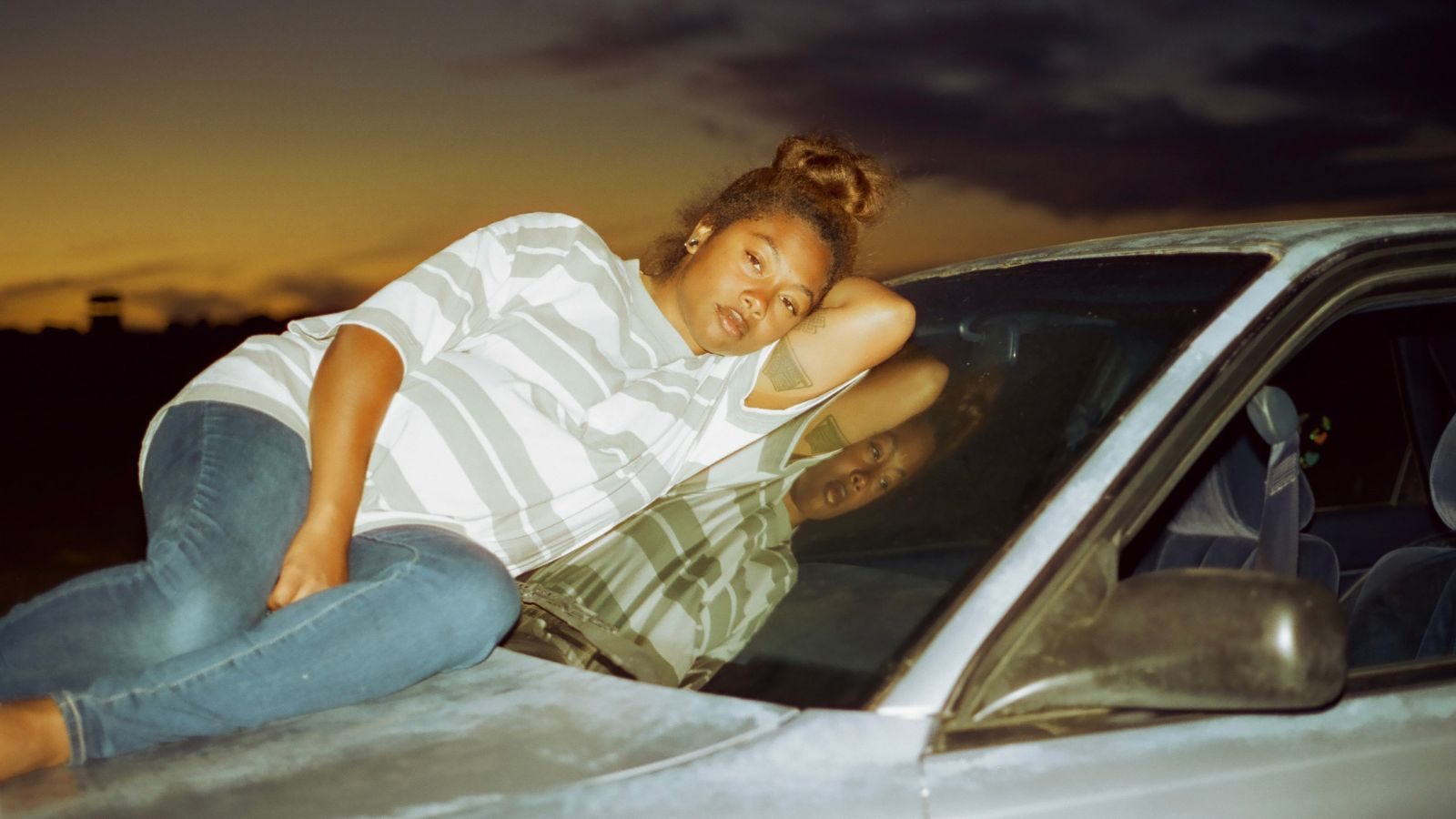 March 29th 2023
Black life is an "enforced state of breach," writes literary critic and Black feminist scholar Hortense Spillers, and "mother is a relation that loses meaning since it can be invaded at any given and arbitrary moment by property relations." Savanah Leaf's directorial debut, Earth Mama (2023), is a multi-layered poetic portrait of the complexities of Black motherhood in the face of the state's punitive assault on Black and poor families. It takes up the lens of one young woman's journey to reclaim her family as she navigates the structural barriers to care, love, and safety that contort the family into a site of trauma and harm.
Set in the mid-aughts in the San Francisco Bay Area, the film follows a single pregnant woman, Gia (Tia Nomore), already the mother of two children in the foster-care system. The carceral nature of the foster-care industrial complex is made immediately apparent as Gia's family-reunification process begins to consume her life. She's confined by the hopeless cycles of bureaucratic red tape—child-support payments, court-mandated parenting classes, routine sobriety tests, and one-hour supervised visits with her kids that do not accommodate her daily 15-hour work schedule. All of this is intensified by the precarity of life and suffocating anxiety around the looming possibility of losing her unborn child to the state. Gia retreats into her daydreams, which diffuse the intense, melancholic scenes of humanity with magical imagery of water and Bay Area greenscapes, symbolizing her desires for family, stability, and rootedness.
Photographic stills, narrative filmmaking, and documentary sensibilities combine for poignant social commentary, drawing on a lineage of social-realist cinema and recalling at times Haile Gerima's Bush Mama (1979), Ken Loach's Ladybird, Ladybird (1994), and Barry Jenkins's Moonlight (2016). Leaf strays from the traditional social realism by courting the surreal and fantastical to express the emotional turmoil brewing within Gia as she contemplates a life-altering decision. At one point, Gia hallucinates an umbilical cord made of tree bark coming out of her very pregnant body. In passages realistic and fantastical, Earth Mama disrupts society's conceptualization of who deserves to be a mother.
Earth Mama screens tonight and tomorrow, March 29 and 30, at the Museum of Modern Art and Film at Lincoln Center as part of New Directors/New Films 2023. Director Savanah Leaf will be in attendance for an intro and a Q&A at select screenings.