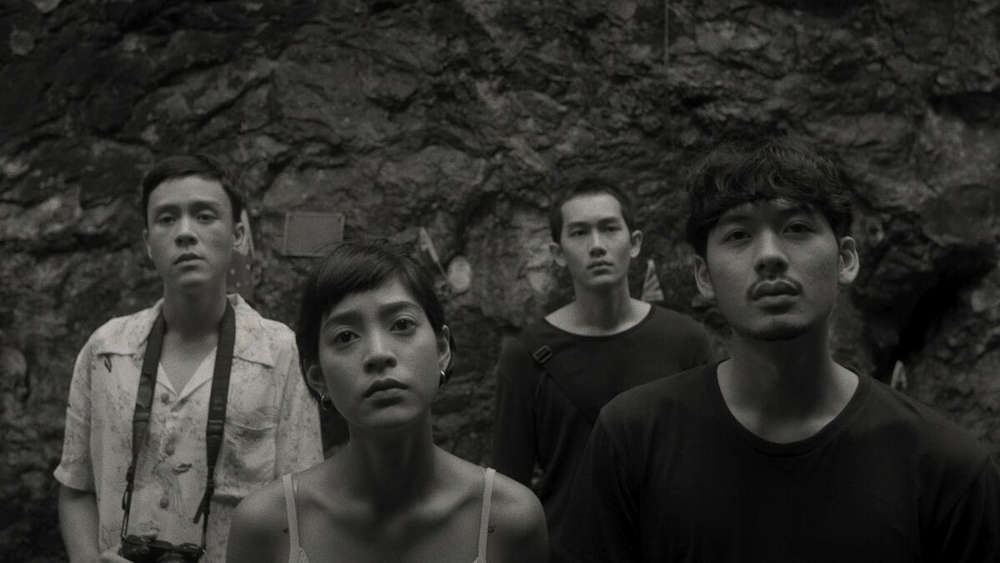 April 5th 2022
Film at Lincoln Center's Art of the Real has consistently broadened the domain of "the real" through creative programming, but this year's pairing of Peter Tscherkassky's Train Again and Anocha Suwichakornpong's Come Here (both 2021) is unusual even by the festival's standards. In both films, reality is incised by a cinema of attractions—viscerally and violently in Tscherkassky's film, and through a winding river of vignettes on tourism, leisure, and desire in Anocha's. All the while, their trains shuttle between a flickering past and a spectacular present.
The title of Train Again is a winking joke, as if expressing its exasperation ("Train, again?") at film's unending love affair with rail transport. It splices clips from Arrival of a Train at La Ciotat (1896) to Unstoppable (2010), shuddering and screeching as it unreels. The train and the railway track, hallmarks of the scenic, domesticated landscape (tamed, as the film reminds us, by forced labor), turn feral, with Tscherkassky's superimpositions blending machine and muscle into a beastly, self-destructive hybrid. Horses appear in the beginning of the film, and several buck their riders in a refusal of training, as if calling on the engines that would supersede them to do the same. Train Again is a monster movie, or maybe the daydream of a train wishing to be a monster as it hurtles along a route it cannot control.
Come Here sounds like a phrase lifted from a travel advertisement, one that might have enticed the film's main characters, a group of young theater actors on vacation, to Kanchanaburi Province, near the Thailand-Myanmar border. The area's draw is the Death Railway, built by conscripted workers and POWs during World War II, but the museum they're there to visit is closed for renovation. Instead, they walk the nearby Hellfire Pass and pass the time sleeping, getting high, and relaxing at a raft house. Anocha previously studied the overlap between art, politics, and tourism in Nightfall (2016), co-directed with Tulapop Saenjaroen. Here, shades of Apichatpong Weerasethakul's Mekong Hotel (2012) appear in the form of a mysterious woman scurrying through the forest.
In contrast to the meticulous darkroom work that built up Train Again's layered effects, Come Here was shot in under a week with a largely improvised script. Yet this looseness leads it to a remarkably similar place, as the actors recall memories of an old zoo and their behavior grows increasingly animalistic. Is their habitat natural or constructed? "Come here" could also be a request made of a working animal or pet, one that chillingly connotes the obedience and unfreedom into which we are trained by our forgetting of history.
Train Again and Come Here screen tonight, April 5, at Film at Lincoln Center as part of Art of the Real 2022.