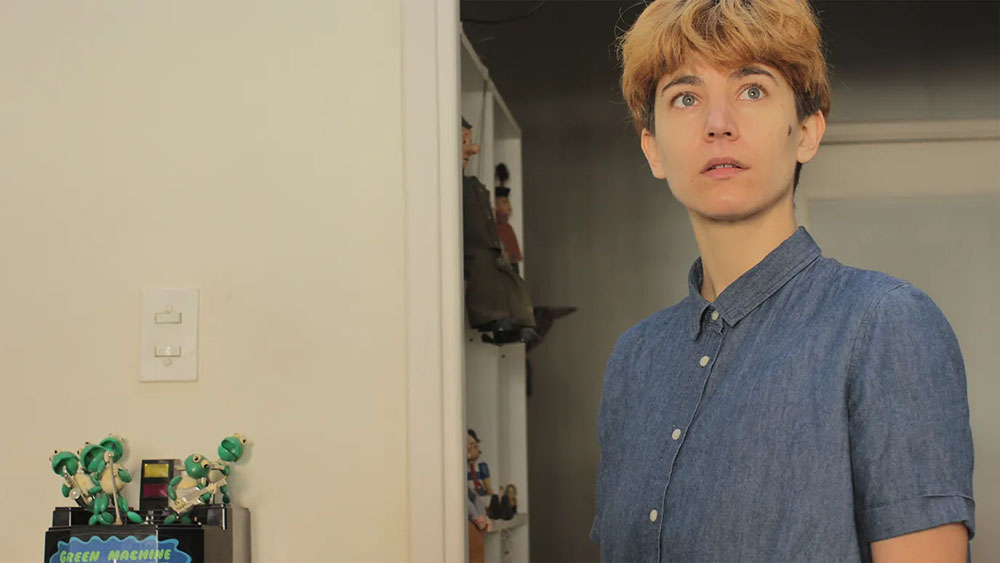 May 16th 2023
The lockdown triggered by the onset of the Covid-19 pandemic forced people stuck at home to confront their possessions. It was a period when people found themselves taking account of their belongings and, through sustained isolation, also themselves. Constanza Feldman and Agustín Mendilaharzu's Clementina (2022) plops viewers into that moment, following a couple of educators as they become involved in organizing, rethinking, unpacking, fixing, arguing about, and reflecting upon both themselves and their personal effects. Like many filmmaking couples—including their peers Alejo Moguillansky and Luciana Acuña, whose film Middle Ages (2022) could be considered a companion to Clementina, and is also screening at Spectacle this month—Feldman and Mendilaharzu's time spent indoors gave rise to an artistic reflection of the still brewing global malaise. In a bout of inwardness, the directing duo pieced together a comedy that wrings its laughs from the physical and emotional impedimenta preventing their cinematic alter-egos from taking stock of themselves.
Feldman and Mendilaharzu are part of the acclaimed El Pampero Cine, an independent troupe of Argentine filmmakers who have pulled off one hours-long feat of genre-defying filmmaking after another for over two decades and counting. El Pampero has not only reimagined a model for filmmaking that privileges artistic independence over the corrosive world of grant-writing and supervised state-funding; they have also designed a discrete universe within the global arena of filmmaking marked by formal play and shape-shifting narratives that evoke the rule-breaking novels of Roberto Bolaño. Clementina holds to the same spirit of whimsy that unites the group's films, but—contained to one location and with a runtime of under two hours—it stands out as an epigrammatic analog to El Pampero's other opuses.
Clementina concerns its titular character (Feldman) and her boyfriend, Guillermo (Mendilaharzu), a nervous hoarder, as increasingly disastrous breakages and home renovations threaten their sense of safety amid the ongoing pandemic. The film's title card frames it as a comedy told in five chapters, but Clementina does not adhere to any strict narrative logic, seamlessly sliding between slapstick, meditative durational sequences, and impromptu dance interludes set to High Middle Age flute tunes. Key to unpacking Clementina's unique blend of stylistic elements is Éric Rohmer's Perceval (1978), which makes a brief appearance midway through the film. Best described by its lead actor as "a scholarly project, touched by insanity," Perceval was a radical detour for the esteemed writer-director whose delicate and profound moral dramas remain key texts in modern film canons. As it relates to Clementina, it shines as a lodestar. Both films spin absurd situations into treatises on the foibles of everyday people, similar to how the colorful and crowded compositions of Romanesque reliefs that inspired them transform the nuances of religious parables into uncomplicated splotches of beauty. Clementina could be thought of in a similar way, a complicated and calculated collection of liquid whims, as indescribable as it is impressive.
Clementina screens tonight, May 16, and on May 21 and 26, at Spectacle as part of the series "Two by El Pampero Cine." Directors Constanza Feldman and Agustín Mendilaharzu will be in attendance for tonight's screening.