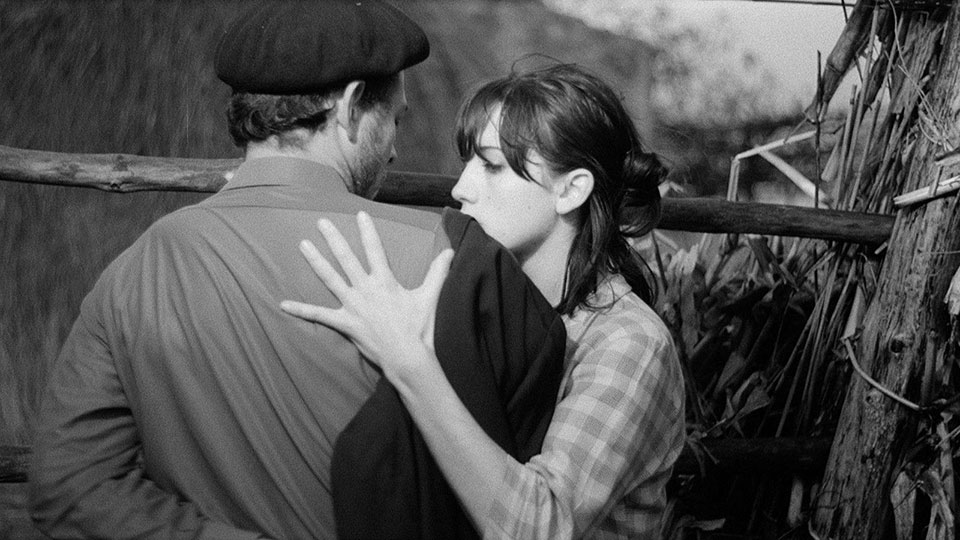 August 14th 2020
In a profile of Paulo Rocha in a 2013 issue of Positif, Jean A. Gili wrote, "With his first two films, Rocha, by mixing observation of reality and narrative freedom, manages to absorb the combined influence of Italian neorealism and the French New Wave." If Rocha's 1963 debut feature, The Green Years, reflected the New Wave side of his cinematic inheritance, then his sophomore effort, Change of Life (1966), represents the impact neorealism made on him. Shot in an impoverished fishing village near Porto and featuring unsparing sequences of back-breaking rowing and net-casting, Change of Life owes a significant debt to Luchino Visconti's classic portrait of the hard fishing life, La Terra Trema (1948). It is also permeated by a kind of fatalistic pointlessness à la Antonioni and punctuated with the kind of lush forest scenes often encountered in Kurosawa, a director whose homeland Rocha would fall in love with and spend nearly a decade in when he served as the Portugal's cultural attaché in Tokyo from 1975 to 1983.
Rocha's stint in East Asia represents a distinctly Portuguese form of experience that he describes as the "experience of the 'elsewhere'," a result of the fact that the "great figures of [Portuguese] culture spent their time in China, in Brazil … lost in an unknown world." This explains some of the internationalism of Rocha's influences, but also ties directly into the themes of Change of Life. Adelino (the "Brazilian Alain Delon" Geraldo Del Rey) returns to his home village from military service in Angola, traumatized and injured. The local sardine industry is struggling: the fish are getting scarcer, the work is getting harder ("more sweat, less money"). The population is draining into the cities, the men scrambling for positions on the new assembly lines. The contrast between the ramshackle fishermen's huts and the rectilinear, sterile factories underlines the difference between the backward and the modern, the flux of Portugal's transition from the past to the future.
The film's fatalistic Stimmung is no accident. Composer Carlos Paredes, virtuoso of the mandolin-like Portuguese guitar, played in a traditional style known as fado, the Portuguese word for 'fate.' Paredes was a Communist opposed to the Salazar regime (1932–1968) and spent time in prison. Although I can't verify this, some of the pieces heard in the film may have been born in solitary confinement, where Paredes is known to have composed in his head while pacing the length of his cell.
Change of Life is available August 14-20 in Film at Lincoln Center's "virtual cinema."