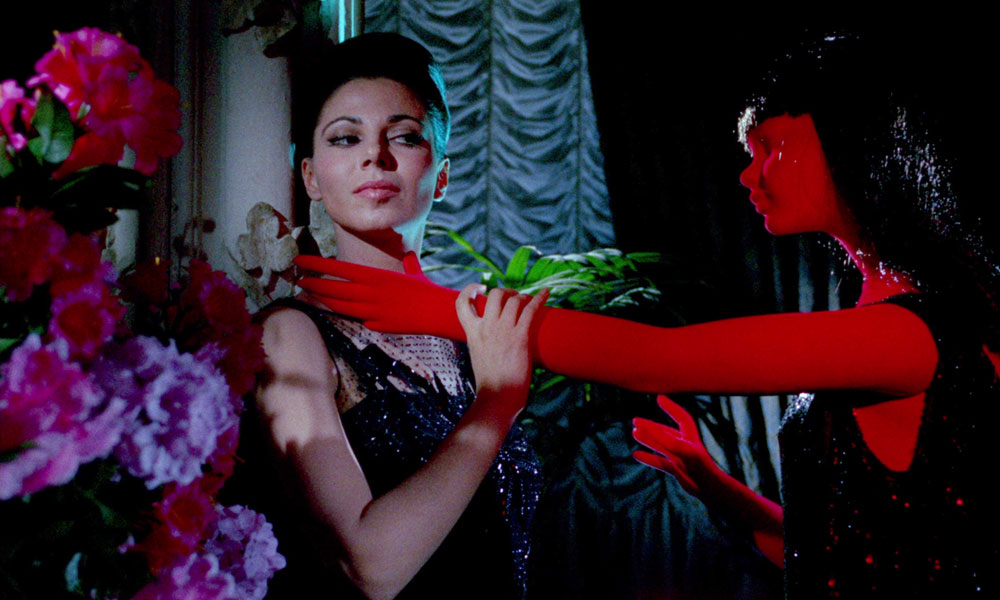 November 9th 2021
At once gothic, baroque, and psychedelic, Blood and Black Lace (1964) is so sumptuous you could choke on it. Mario Bava filters Hitchcock through his own shameless imagination with results simultaneously repellent and spellbinding. Decades before the genre's heyday, the ambiguous pleasures of slasher cinema reached a fever pitch in the beauty of Bava's murder porn. But alongside gorgeous images of murdered women just as unseemly as they were sixty years ago, Bava serves up a tightly knotted whodunnit enriched by hysterical melodramatics.
After a too-brief credit sequence of beautiful people posing mischievously alongside fire-engine-red mannequins and silhouetted dress forms, we're introduced to Christian Haute Couture, a fashion house full of cocaine and gaudy antiques. When young model Isabella is found murdered backstage during a runway show, the house's dirty secrets begin trickling out. As a killer in a faceless mask picks off the house's women one by one, the search is on for Isabella's scandalous diary, full of enough secrets to make everyone a suspect in the murders. The house could have served as an location-based soap opera with its bevy of unwanted pregnancies and extortion plots. Bava churns the mystery with emphatic closeups of his actors throwing horrified/intrigued/suspicious looks at the camera. He swings the frame this way and that through the mansion, carrying us into new bursts of intense color staged in layers of expensive drapery.
Every shot is ravishing in its maximalist beauty, every exchange between actors feels thick with sweat. The murders have a visceral nastiness, but the backstage drama between models and designers tiptoes toward camp, while the police investigation acts as a sedative. These elements collide in a dreamscape where no twist or tone is off the table.
Blood and Black Lace is streaming on the Criterion Channel and Tubi. It also screens digitally tonight at Alamo Drafthouse Manhattan.