Featured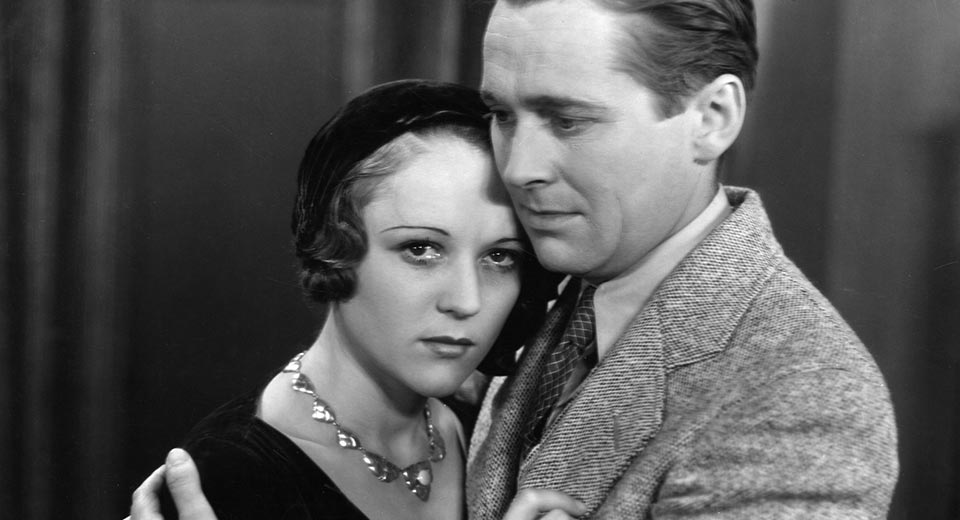 May 27th 2018
The hardscrabble lovelives of a struggling radio repairman and a department store model glitter from the gutter in Frank Borzage's Depression-era romance Bad Girl, screening at MoMA as part of their Fox Films restoration series. The Museum's clearinghouse of pre-Code rarities from directors like Borzage, Howard Hawks, Raoul Walsh, and others is catnip to this viewer. For fans of early Hollywood cinema and the bygone storytelling methods therein, this series belongs at the top of your to-do list.
First seen dressed in blushing bridal finery, shopgirl Dorothy, played tough by Sally Eilers, has had her fill of men and their "weakness," fending off handsy creeps everywhere from subway cars to matinees. One evening, on a girl's night out at Coney Island, she meets Eddie (strong-jawed James Dunn), a town tinkerer with modest dreams of opening his own radio store. Fascinated by his cool reaction to her apparent pulchritude, Dorothy sets out to seduce the no-nonsense heartthrob. From this cacophony a quiet romance blossoms, beset on all sides by the baying hounds of propriety and financial strain. When Dorothy finds herself in a family way, she and Eddie marry but, rather than add a legitimacy to their love affair, this union of two souls brings only strife – and how!
The frankness with which Dorothy and her girlfriends discuss these matters of the heart, and body, is one of the many thoroughly modern touches that make Bad Girl such a standout. Familiar conversations about blatant sexual harassment aside, Dorothy's "moral failings" are treated with surprisingly little judgement. And despite its nearly 90 years on this earth, Borzage's film feels fresh and contemporary – a testament to our own era's economic backsliding and flexible sexual mores, perhaps, and a fine example of this director's longstanding influence on soft, human stories.