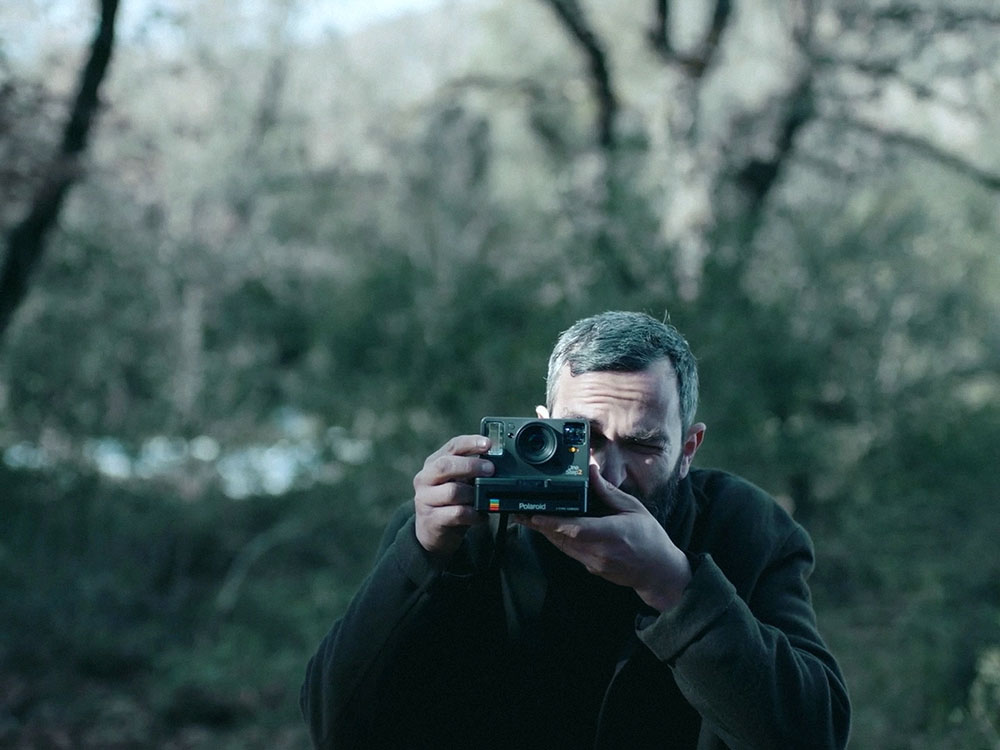 June 12th 2022
The easy way to parse Christos Nikou's first feature, a droll parable of viral amnesia and cultural collapse, is by citing the director's apprenticeship with the Greek Weird Wave. Fair enough: Nikou did put in time as an AD for Yorgos Lanthimos, that brilliant, pitiless carrier of human nature to logical and grimly absurd conclusions. But he also worked in the same capacity for Richard Linklater, a different sort of world-builder, whose filmic tapestries of time and love and lived-in grief often treat memory as fuel for self-fulfillment. Split the difference between those influences and you've set a stage for the austere, sincere Apples (2020).
Nikou's taciturn protagonist (Aris Servetalis), a middle-aged man in a subtly unwell mental state, is on his own in this world, wearing his thick beard like a personal affect-flattener and more or less abiding the epidemic of forgetfulness—until he winds up in the hospital himself. When no loved ones come to claim him, he submits to a series of diagnostic tests, then to a rehab routine of increasingly complex tasks (ride a bike, have a one-night stand, spend time with someone who's dying), dutifully gathering the required photographic documentation in his new-self scrapbook. Naturally, problems arise when he meets a woman (Sofia Georgovassili), also in recovery, and they try going through some of these motions together. Among other concerns is the nagging question of just how much our man does remember, and how much he wants to.
The muted register might take some getting used to, but in a film about learning to withstand emptiness that seems like part of the idea. There's a scarcity of frenzy in Nikou's melancholy ours-but-not-ours world, and no evidence of mobile phones or other digital technology (the photos are Polaroids), which comes to feel like a mercy, as if acknowledging how preposterous and terrible the mass desensitization of real life already is. Here, it's enough to see how characters' expressions hover between guileless and guarded, in an uncanny realm not far from that deadened look actual people get when framing up their endless selfies. At least the forgotten selves of Apples are redeemable; they can attest that every plague is also a refashioning, not just of eradicated pasts but also of possible futures.
Apples screens June 12, at the Museum of the Moving Image as part of "Always on Sunday: Greek Film Series." As of late June it is showing daily at Quad Cinema.