Featured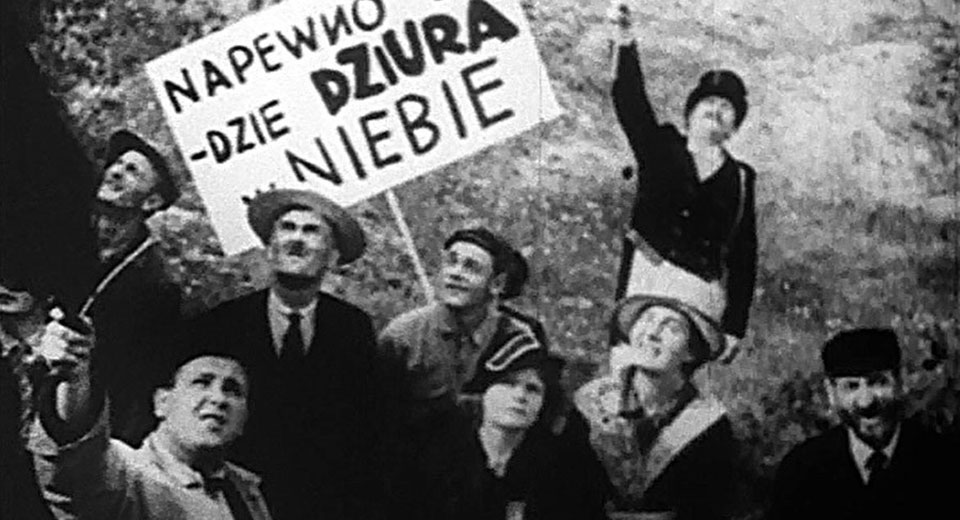 December 4th 2017
There are a couple occasions I've wanted to skip the thoughtful write up and just tell readers to go see the movie; this is one of them. Part of Anthology Film Archive's pragmatically named The 70th Anniversary Of Polish Animation, third program The Adventure Of Otherness makes good on its promise with thoughtful contributions from titans and underknown animators alike.
Included is husband-and-wife team Franciszka & Stefan Themersons' Adventure Of A Good Citizen, an early surreal, live-action "other" that inspired the rest of its animated brethren. Setting the tone for the works to come, the good citizen ends up chasing and being chased into an illusory flight of fancy. If you're only familiar with Walerian Borowczyk's live-action films, his animation work at first appears wildly divergent. His pet themes and dry dark humor soon emerge, tempered and contrasted by Jan Lenica's bold paper animation. Lenica went on to design some of Poland's most iconic movie posters in the same pleasing, thick-lined, colorful style. Lucja Mroz Raynoch's two works contrast ideals with vain reality; whether the ideal is reflected outside or projected from within, the baser nature wins out.
The series is an excellent introduction for newcomers and rare treat for animation buffs. Anthology and guest curator Adriana Prodeus not only imported 35mm prints, but include female animators whose work has rarely screened in the States. Besides the Raynoch and Maliszewska shorts, there's Ewa Bibanska's Unfaithful Portrait, which addresses relationships from a female point of view (by default, not overtly, though it's still a refreshing change of pace). So go see the whole series already—this particular slice of Poland's rich animation history will do you good.