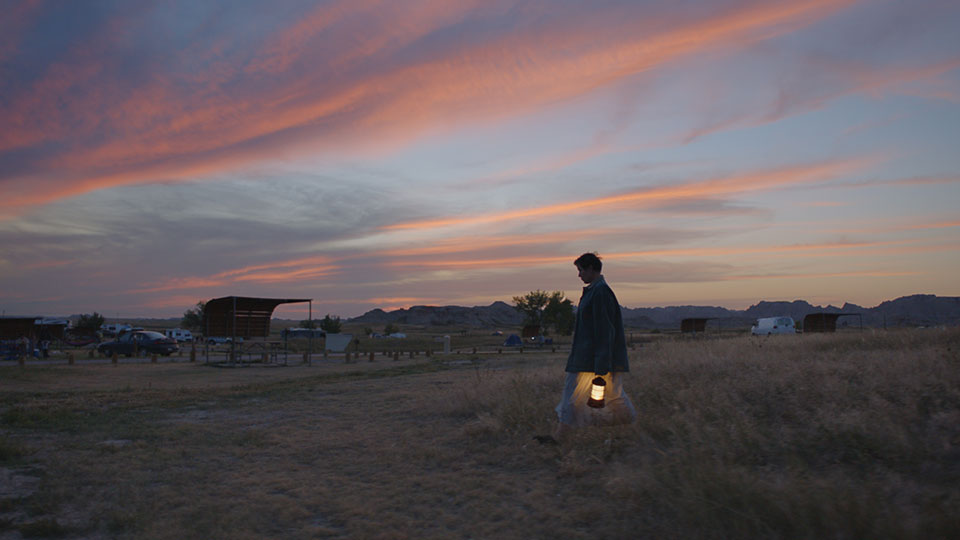 September 25th 2020
Writers Chloe Lizotte, Jeva Lange, and Jon Dieringer are back for week two of our New York Film Festival correspondence coverage. This time, we cover films including Chloe Zhao's TIFF-winner Nomadland, Frederick Wiseman's City Hall, Matías Piñeiro's Isabella, the archival documentary Hopper/Welles, and more.
In case you missed it, catch up with week one here.
Chloe Lizotte
Hi Jon, hi Jeva!
How are you both doing this week? Trying to quiet my mind to write to you both, I looked up a song performed in a club in Damnation, Béla Tarr's wasteland of a noirin NYFF's Revivals lineup. Surprisingly, I found a tinny Soundcloud rip of the tune — its title translates to "Over and Done," which feels a little silly — but it doesn't really capture the mood of the sequence, which weaves through a bar of solitary drinkers lost in thought to a vocalist (Vali Kerekes) propped up on her mic stand, delivering the low, plaintive melody to a corner of the floor. Tarr often returns to beaten-down faces bottling up their angst, but the film finds relief from self-seriousness in the smallness of human life. I was happy to burrow into those atmospheric, rain-drenched scenes; these meditative spaces permitted emotional chaos without overindulging it.
All of which is to say: it's been a strange experience to binge movies amid dispatches from the real world, so Tarr's elemental rhythms felt appropriate. This might also explain why I was so overwhelmed by Frederick Wiseman's City Hall, which could be my favorite film from his late-2010s stretch (the film was shot in late 2018, so it feels natural within that grouping). Maybe it's my own tendency to be awed by everyday details of the world around me, but I've never found his running times forbidding — they make his work more immersive by removing the subconscious expectation of an endpoint. And City Hall really benefits from that breadth as it examines Boston's city government: while Mayor Marty Walsh is the fulcrum of the movie, it spans a slew of committees and subcommittees, inspectors and archivists, marriages and parking-ticket hearings (it wouldn't be Boston without those).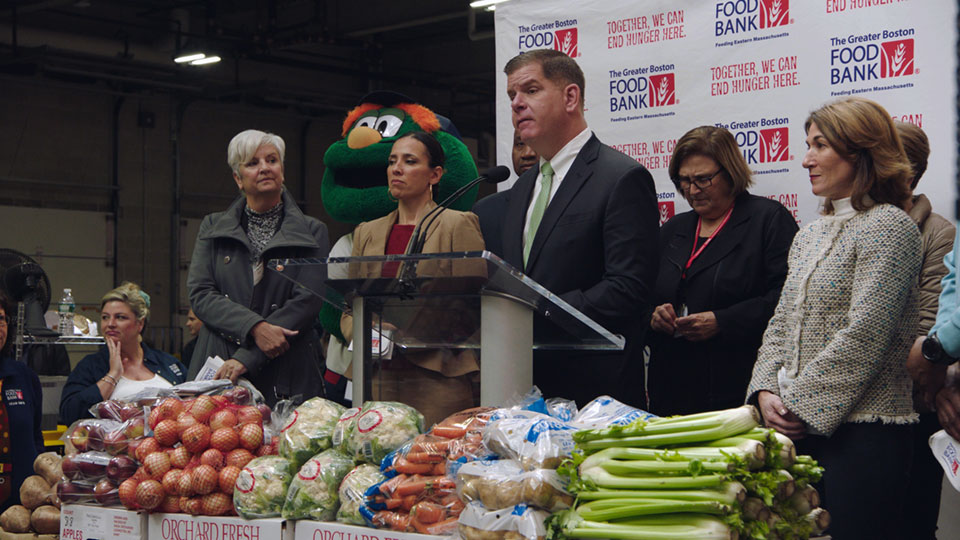 Wiseman traces Walsh's commitment to addressing severe racial inequity within the city, which also centers on the immediate need for low-income housing; while Walsh comes across as heartfelt and in constant engagement with community members, there's a gap between strategy sessions surrounding the issues and the tedious pace of bureaucratic action. And after urgent conversations between eviction prevention policymakers, Wiseman snakes through the luxury condo developments that have "revitalized" Boston's Seaport. Some of the most riveting sequences take place at community meetings, where real-estate developers with city approvals actually face critiques from the neighborhoods they will affect: in moments like these, Wiseman frames local government as a series of conversations in process, and examines the difference between seeking and truly valuing input. (On a lighter note, this Massachusetts-raised viewer also appreciated Senator Ed Markey on the dancefloor at a Thanksgiving Day Goodwill event.)
I don't want to take up too much space this week, but I'm wondering how you're both processing the festival, in both large and small ways. I've really needed the spaciousness of films like Tarr's, Wiseman's, and Song Fang's gorgeously internal breakup movie The Calming. I have been left a bit cold by films that have moved at a quicker clip, like Chloé Zhao's Nomadland, which felt too rigidly closed-in on its main character (Frances McDormand) — although I suppose the pace was meant to evoke transience, I wished Zhao had spent more time developing her contexts and surroundings before moving on. But I'm excited to hear what's stood out to you both, and if there's anything I shouldn't miss.
Jeva Lange:
Hello again Chloe and Jon —
Chloe, I'm so glad to hear you managed to get to — and enjoy — Wiseman's City Hall! It was high on my list, but I've found that one of the downsides to this being such a dense and exciting festival year is that the longer movies are some of the first to get cut from my list as I frantically try to squeeze in everything during my after-work hours. I sadly missed City Hall this week as a result, but can't wait to catch it down the line.
Like you, I had some reservations about Nomadland, which was surprising to me since I am the biggest fan of Zhao's previous film, The Rider! I love the book Nomadland is based on, by Jessica Bruder, and was a little let down that Zhao didn't seem as interested in excavating the economic and political forces that have led to American retirees like Fern needing to live the sorts of nomadic lifestyles portrayed in the movie (and basically working themselves to death along the way). I was bothered by how much of a pass it gave Amazon in particular, especially since Bruder really goes after the company in her book for exploiting elderly workers (the film crew sought and received permission to shoot in an actual working Amazon fulfillment center, which makes me wonder if that's why they went so soft on the company? This is all pure speculation, but on the whole that left a sour taste in my mouth). I did think much of the rest of the film was really lovely, and as a meditation on grief, largely effective. That final scene, oof! As far as major Oscar competitors go, it's still my top ranked to date. By the way: a short documentary based on Bruder's reporting for the book, called "CamperForce," is streaming for free, and I highly recommend it as a companion to the film.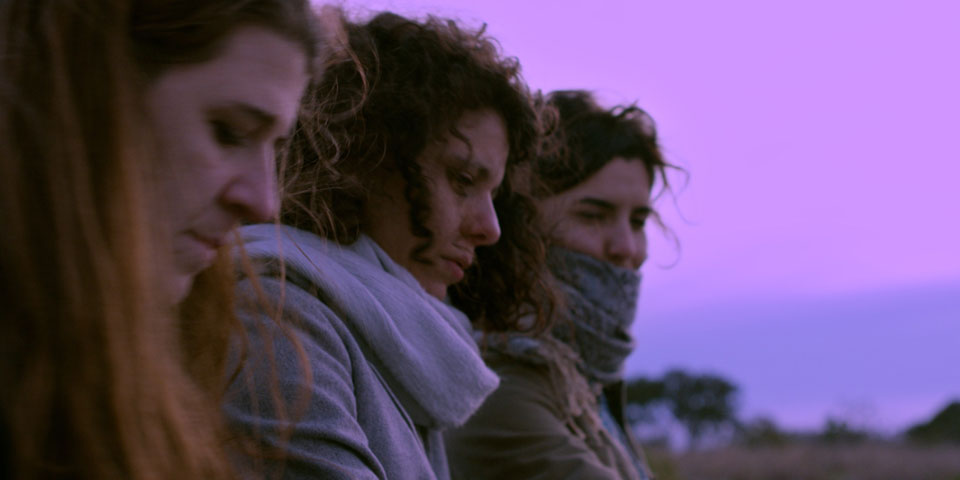 As far as the rest of the Main Slate goes, I really enjoyed Isabella, my favorite Matías Piñeiro yet. It's a bit of a puzzle to watch, jumping through multiple timelines, and once again uses Shakespeare as its cornerstone — this time Measure for Measure. I also appreciated watching this one virtually, because I was able to rewind to get a proper count of the number of rocks that get thrown into the water in the final scene (you'll understand why that's important when you see it). Days seemed to me to be a lesser Tsai Ming-liang (I write this as a superfan), but there were a few shots that really destroyed me, the last in particular. Night of the Kings by Philippe Lacôte was another exciting (and, coincidentally, also vaguely Shakespearian) discovery. I'm pretty sure it's the only Ivorian film I've seen, and despite familiar influences like Arabian Nights, it feels unique and fresh in its mode of storytelling; I can't wait to see more by this director. You also get Denis Lavant in the role of a crazy old man with a pet chicken, what more can you ask for?
I went into My Mexican Bretzel, by newcomer Nuria Giménez, knowing nothing about the movie, but I think it's a richer experience when you're aware that the found footage is of her grandparents, and the diary by protagonist Vivian entirely fictional. It's almost an entirely silent film, too, which is always an interesting choice to me; I wonder, like with John Cage's 4'33", if we were meant to have the experience of the rustling theater around us for this one? I watched in my bedroom while my boyfriend was virtually tutoring a student down the hall; probably not the intended conflicting soundscape that was hoped for! Her Name Was Europa by Anja Dornieden and Juan David González Monro had been one of my most-anticipated in the Currents section due to the subject matter—it's about aurochs, an extinct breed of cattle, sign me right up—and while I'm not convinced it all comes together, I very much enjoyed the strange trivia and ghostly bovines throughout. My runaway favorite of Currents this week, and perhaps even the festival, was There Are Not Thirty-Six Ways of Showing a Man Getting on a Horse by Nicolás Zukerfeld, which is delightful and hilarious and the best encapsulation I've ever seen of what it's like being a kooky cinephile obsessive like ourselves.
Sadly, I did not get to see Sofia Coppola's On the Rocks this week, having mistaken my press invite for a Campari ad — probably the most tragic blunder of my professional career. Over to you, Jon!
Jon Dieringer
Hi Chloe and Jeva!
Speaking of Campari, I come from a family of multigenerational camper fanatics and have a cousin who works in an Amazon warehouse, so Nomadland hit in a certain way. I'm glad Jeva shouted out Brett Story's CamperForce, which seems like an essential watch in tandem with Chloe Zhao's narrativized adaptation of the same material. I'm grateful and impressed that she made a film with a cast of entirely non-actors save Frances McDormand and David Strathairn. And I agree with Chloe that it's to the film's detriment that it's a bit too rigidly focused around McDormand's character when there is a rather expansive cast of fascinating people at the ready. (Linda May, a central subject of Bruder's book, might be considered the breakout star.) At the same time, I found the film's meandering narrative throughline and incessant magic hour photography frankly monotonous. If you played a drinking game where you took a shot during every close-up of Frances McDormand with the sun over her shoulder hanging just above the horizon, you would straight-up die.
I think there's a much more sour critique to be made of the film as a form of toothless, romantically over-aestheticized social realism that comes egregiously close to the feel-good documentary-style commercials shot inside Amazon factories. I'm glad to know I'm not the only one who found something insidious and politic about Amazon's presence in the film, which doesn't really acknowledge that the company actively recruits and cultivates itinerant workers — while exacerbating or creating physical and economic hardships. (This program is the central focus of Story's short documentary adaptation of the same book.) And for a film that insists on the verisimilitude of casting real people, Nomadland has a conspicuously tenuous relationship to contemporary political reality that mostly exists as callbacks to the 2008 recession, which liberal filmmakers have basically spun into a trope at this point while demuring at directly acknowledging the horror of the last four years. The intention seems to be to create a largely frictionless slice-of-life film that rejoices in its characters' sense of freedom and champions their resilience inside a political vacuum. Fair enough — but it's certainly a choice.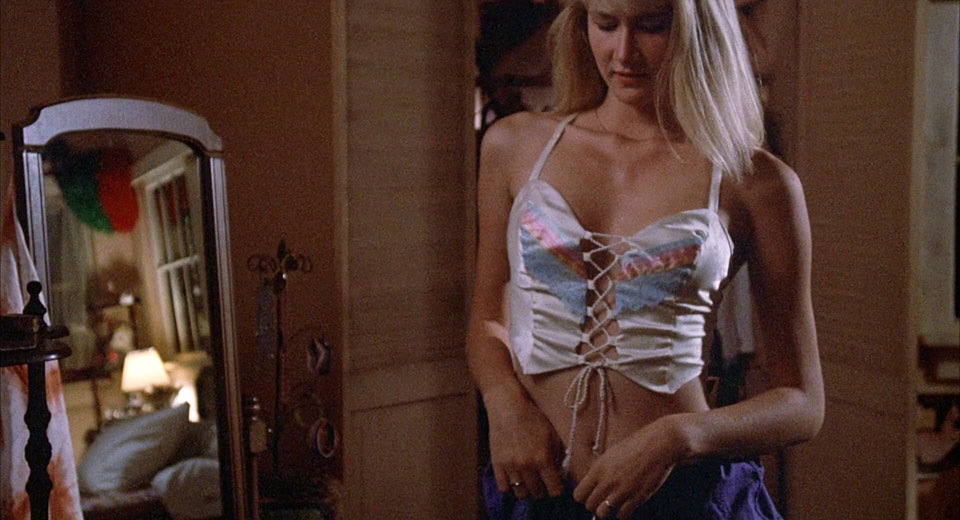 There's nothing that speaks to the contemporary moment as much as a man crouched in filth barking at a dog as in Béla Tarr's Damnation. Much as Chloe talks about the desire to burrow into such scenes, I think it's a shame this one didn't hit the drive-in screen. However, it was a welcome and inspired choice for the programmers to include the new restoration of Joyce Chopra's Smooth Talk in the outdoor line-up. A year before Blue Velvet, Laura Dern gives an early career-best performance in this expanded adaptation of Joyce Carol Oates's story "Where Are You Going, Where Have You Been." A sensitive, perceptive and at times humorous story of a 15-year-old girl exploring her growing interest in the not-so-fair sex makes an slow turn into leftfield psychodrama territory featuring Treat Williams as an obsessive suitor. Somewhere between James Foley's Reckless and Night of the Hunter, Smooth Talk operates on a singular frequency, where it's ripe to reclaim its spot as one of the essential 80s indies.
Perhaps even more so than City Hall, talk is at the center of Hopper/Welles, which unites the ostensibly disparate filmmaker/actors for a candid conversation originally filmed for potential inclusion in The Other Side of the Wind, the "lost" Orson Welles film that showed at the 2018 NYFF. Catching Dennis Hopper during his own production of The Last Movie, Welles engages the freshly anointed Hollywood insurgent in a freewheeling conversation that ranges from their own approaches to cinema to philosophical perspectives on the films of peers like Buñuel, Resnais and Visconti. Composed of no more than three camera angles more-or-less fixed on Hopper's face — this is very much a two-person conversation, but Welles is not seen once — Hopper/Welles has a formal rigor that can't help but bring to mind Hopper's Warhol Screen Test. The filmmakers have done a valuable historical service in bringing this conversation to light — but put forth as cinema, it's less engaging to view Hopper and Welles imbibe and natter before the camera for two hours than it is to, say, watch Emile de Antonio pound a quart of J&B at The Factory. Admirers of either filmmaker will find much to latch onto, but — maybe it's my impatient anxiety talking — I think it may be appreciated just as well on a pair of headphones.
I've gone on too long once again, but I still can't help but feel like the guy who didn't do his homework — I can't say that I found the time to watch as much as I'd like to have seen over the past week. Part of it was a semi-return to my day job office; but more so the anxiety of a week that saw the United States reach 200,000 COVID deaths, the failure to charge police officers with the murder of Breonna Taylor, and the continual self-owning of Democratic politicians who insist on acting as though we live in a world in which their counterparts can be appealed to through their reason, decency, principles, or humanity. It's hard to immerse oneself in a virtual film festival when doomscrolling is just... right there. Maybe next week?