Featured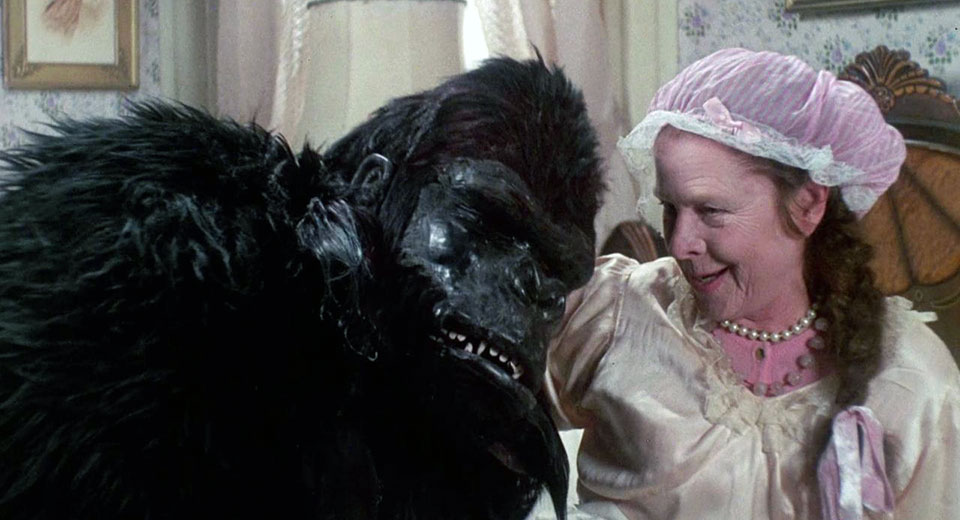 July 7th 2017
Starring the inimitable George Segal (California Split) and Ruth Gordon (Harold and Maud), and directed by living comedy legend Carl Reiner, Where's Poppa? has all the trappings for an instant comedy classic: Segal is Gordon Hocheiser, a defense attorney held hostage by the incessant demands of his senile mother (Gordon) who tries just about everything short of murder to get rid of her. Instead of the advertised joke-a-minute, Where's Poppa? is quite the curiosity. Rarely screened and stylistically challenging, it's truly a relic from a different era when wacky comedies crawled by at a snail's pace but were chock full of envelope-pushing gags (see the charming moment when Gordon's brother is forced into raping a transgender police officer and it leads to a possible meet-cute).
Once accustomed to the painstakingly slow pace, we can finally tap into some of the more absurd moments of biting social commentary: Gordon's brother dressed in a full gorilla suit has an easier time hailing a cab than a middle-aged black nurse, or Gordon's case defending a draft dodger (Rob Reiner) who is charged with assaulting a bloodthirsty, racist military general. Although nothing that happens actually makes any sense, Gordon's demented Mrs. Hocheiser is perfectly charming. Her signature wackiness lends a backward logic to the only character supposedly lacking in sanity. It's a clever twist.
When we get to the aforementioned "hilarious" rape sequence played for the broadest of laughs, it's not shocking that in 1970, upon the film's release, Roger Ebert suggested that ladies avoid Where's Poppa?, claiming "There is a certain kind of humor that rises below vulgarity. It isn't merely in the worst possible taste; it aspires to be in the worst possible taste." Although it isn't the riotous knee-slapper we might hope for, it's odd enough, charming enough, and full of enough terrible jokes to be worth the viewing. Screening today as part of Film Forum's "Ford to the City: Drop Dead – New York in the 70s" series, chances are, you won't have another opportunity to check this one out on the big screen for another long while.