Featured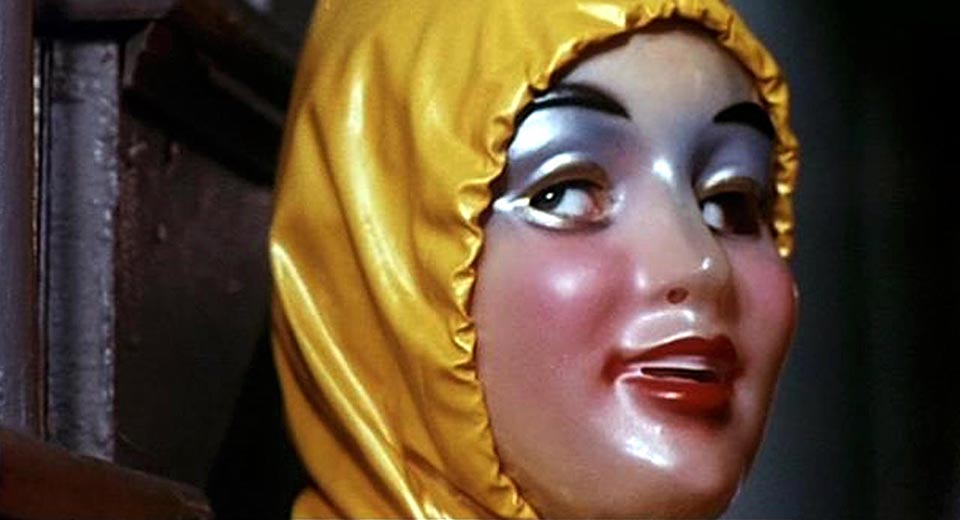 October 7th 2016
Alice, Sweet Alice was porn director Alfred Sole's first feature after being ex-communicated by the Catholic Church. Religious iconography is interspersed with moments of bloody violence in this quintessential 1978 art house horror that becomes more explicitly critical of religious zealotry with every shocking, new murder.
Set in a serene, autumnal Patterson, New Jersey, the film toes the line between camel-colored East Coast thriller and all out absurd camp stab-fest. Though noted for featuring prepubescent Brooke Shields in her first onscreen role as Karen, a perfect little princess who is murdered in the moments just before her first communion, the true discovery is Alphonso DeNoble, an amateur actor and local personality. The film follows Karen's unhinged and jealous older sister, the titular Alice (Paula Sheppard), as she is repeatedly accused of the murder, but it's DeNoble's delightfully grotesque performance as the morbidly obese downstairs neighbor, Mr. Alphonso, that imbues the film with it's uncomfortably oddball sense of humor. Were it not for his terrifying sexual advances on preteen Alice, tenderness toward a large brood of kittens, and a sweaty ensemble of stained underclothes, Alice, Sweet Alice would be just a two-bit Don't Look Now.
As it is, the film features a very specific yellow raincoat set piece, deals heavily in those complicated relationships between parents who have just lost a child, and is chock full of creepy close-ups on Jesus statues; Nicholas Roeg's influence is unmistakable. But Alice, Sweet Alice is funnier, lighter, and offers a wilder ride. Screening as part of Nitehawk's The Deuce series, it's an excellent shock-and-schlock gateway into this season's Halloween spirit.