Monday December 7th 2020 8:00PM EST
Transcendent Waves: New Age Sound & Vision with C. Lavender & Robert Beatty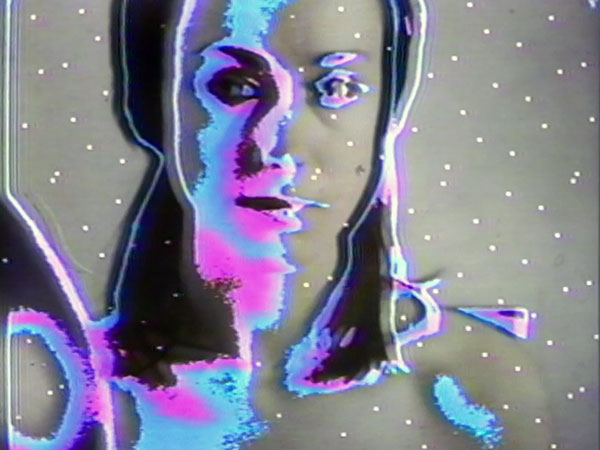 Join artists C. Lavender and Robert Beatty for Transcendent Waves: New Age Sound & Vision featuring works curated by Lavender and Beatty as well as recent short films by the artists. Lavender and Beatty will present videos by Ed Emshwiller and Jane Arden & Jack Bond that reveal common ground in the ascendancy of the new age and video movements, visualizing human potential in the electronic realm beyond the earthy granola and tie-dye t-shirts that became associated with "new age." Lavender will also discuss her new book Transcendent Waves: How Listening Shapes Our Creative Lives, which touches upon how listening practices and sound can be utilized for visual artists to expand their practice into new territory.
Vibration, Jane Arden & Jack Bond, 1975, 36 min
Skin Matrix S, Ed Emshwiller, 1984, 9 min
Sunstone, Ed Emshwiller, 1979, 4min
Suspended Passthrough, Robert Beatty, 2019, 3 min
Bifurcated Passthrough, Robert Beatty, 2017, 3 min
Meditation Made Easy, C. Lavender, 2020, 3 min
Reflections: Azul (excerpt), C. Lavender, 2020, 2 min
Followed by live discussion with C. Lavender & Robert Beatty
Special thanks: Jack Bond, Electronic Arts Intermix, and Susan Emshwiller
About the artists/curators
Robert Beatty (1981) is an artist and musician based in Lexington, Kentucky. His multi-disciplinary work often uses outmoded technology and emulation of archaic techniques to yield organic and otherwordly results. Best known as a prolific album cover illustrator and designer, his work also manifests itself in the form of video, sound, and sculpture.
C. Lavender is a Brooklyn, New York based multi-disciplinary sound artist, sound healing practitioner and educator whose work spans through live performance, recording, installations, compositions, videos and workshops. C. Lavender has performed, lectured and hosted workshops at MoMA, The Whitney, The Guggenheim, Hirshhorn Museum, Issue Project Room, The Rubin Museum, The Brooklyn Public Library, The Brooklyn Botanic Garden, Museum of Moving Image, Fridman Gallery, and Rensselaer Polytechnic Institute among other venues. C. Lavender has albums and recordings featured on the labels Editions Mego, Ecstatic Peace!, and RVNG Intl. She is a 2020 Pioneer Works Musician-in-Residence and Harvestworks Technology Immersion Program Scholar. Her debut book "Transcendent Waves: How Listening Shapes Our Creative Lives" will be published by Anthology Editions in December 2020. www.clavender.net