Revelations Wrap Party
-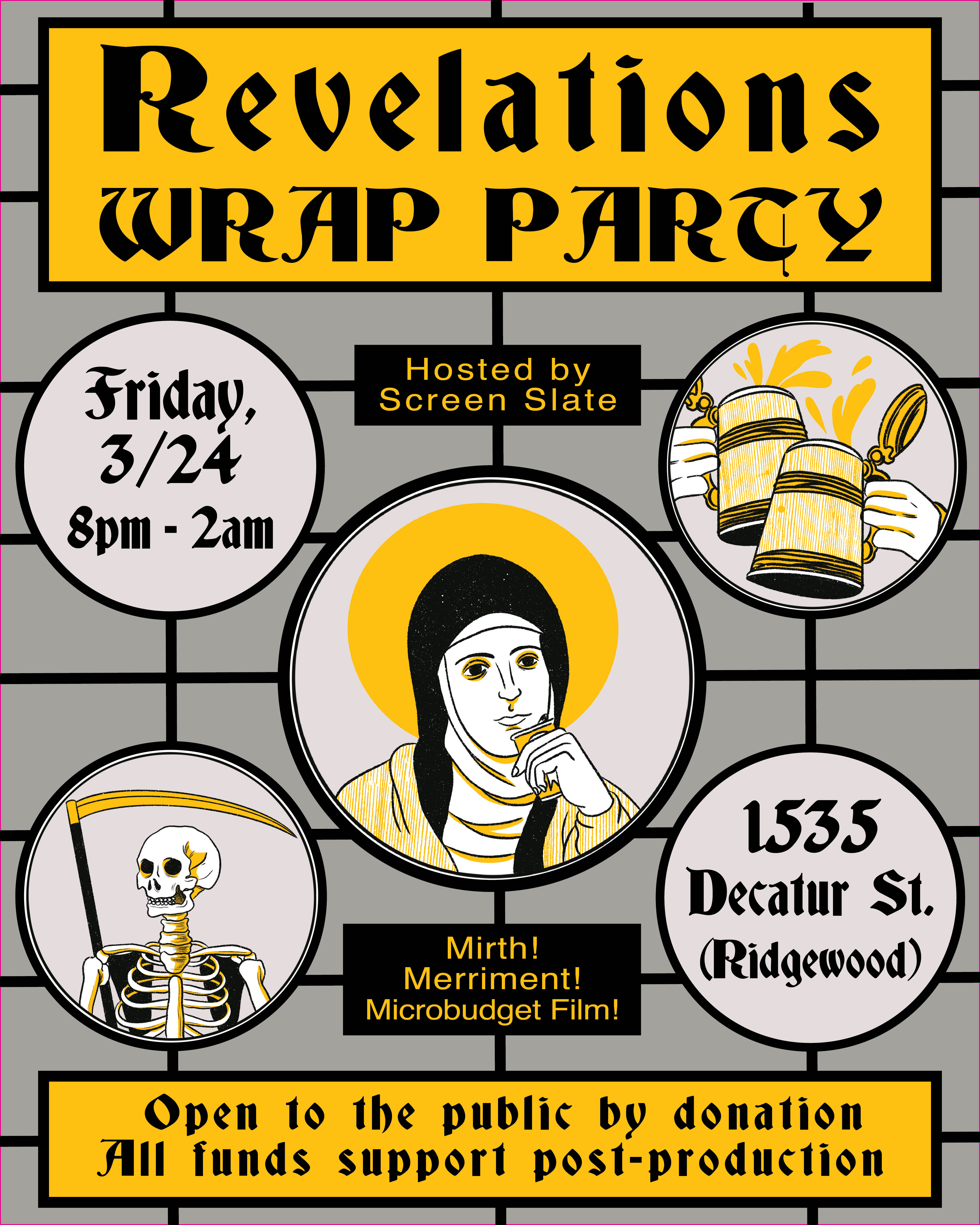 You're invited to celebrate the wrap on shooting for our longtime contributor and pod co-host Caroline Golum's new feature, Relevations of Divine Man. Free for cast and crew, open to the public by donation. DJs, drinks, and microbudget merriment.
1535 Decatur Street, Ridgewood
DJs Doctor Earth and Rroso
Donations & drinks by cash/Venmo
If you can't make the party, donations can be made via Fractured Atlas.