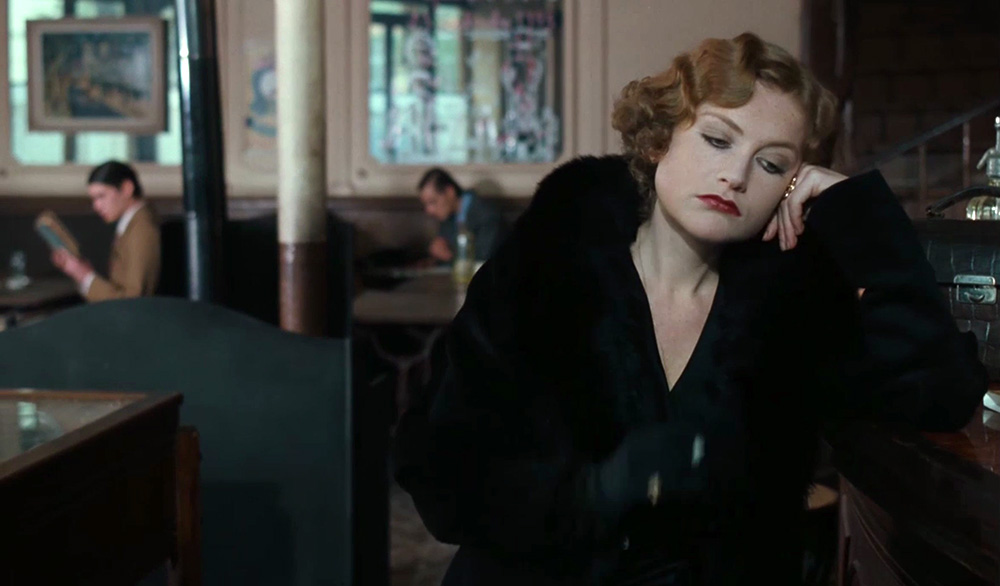 October 18th 2022
In March of 1933, 18-year-old Violette Nozière attempted to poison her lower-middle-class parents, engine driver Jean-Baptiste and housewife Germaine, with an insufficient dose of barbiturates. Violette was posing as an upstanding student in the confines of their tiny shared apartment and slipping out after dark to subsidize her escapades in Paris's Latin Quarter with occasional sex work. When she fell for Jean Dabin ("not Gabin!"), a gambler with expensive tastes, and promised to pay his rather hefty debts, a more rapid influx of cash was required, and her parents were the closest source to hand. In August of the same year, she poisoned them again, and in the case of her stepfather, was successful. After a short shopping-spree jaunt on the lam, Violette was convicted of murdering Jean-Baptiste and sentenced to the guillotine.
Nozière's case was an immediate cause célèbre and welcome distraction from the travails of Depression-era France. Vilified by the press, Violette was embraced by the Surrealists, who published a collection of poems and artworks inspired in part by her claims that her stepfather had been raping her since she was 12. Per one of the movement's writers René Crevel: "Violette Nozière, in the moldiness of the shadow imprisoning her .‌ . . the voice which cried out in words of sulphur, words of suffering, the condemnation of a world in which everything was against love." Their celebration of Nozière's violent indictment of the bourgeois family was set against the public's unwillingness to entertain the teenager's "Odious Accusations," as one headline had it.
"I fell in love with Violette Nozière long before I understood her," Claude Chabrol wrote for the press book of his 1978 film. "In trying to revive her, I felt the fascination of her ambiguities. .‌ . . I didn't wish to judge her, but to understand her." In her first of several collaborations with the director, Isabelle Huppert plays the young murderess with captivating impassivity, drifting from a bar where she couldn't be more bored by the heated argument between a communist and a fascist, to the doctor's office where she's given a (likely false) diagnosis of syphilis, to the impossibly cramped dwelling where she nightly overhears her parents' stifled lovemaking. The film generally unfolds along the lines of the agreed-upon historical record; though there are the vaguest glimpses of potential sexual interest on the stepfather's part, Violette Nozière provides constant evidence of its heroine's propensity for lying and utter lack of imagination while maintaining a perverse allegiance with the wayward teen.

As with Chabrol's filmography in general (in particular La Cérémonie [1995], inspired by another 1933 murder case), there is no worse villain in Violette Nozière than the bourgeois social order. The parents' deep devotion to propriety and the improved status they wish to impart on their only child provide the film's excoriating comedy, especially Stéphane Audran's tortured portrayal of Violette's mother. Germaine's alternating disgust, embarrassment, and exhausted acquiescence, alongside Violette's impenetrability and constant references to the Bugatti her vapid lover deserves, resist a tidy tabloid treatment and instead convey the inhumanity and alienation at the heart of the Nozière story.
Violette Nozière screens this evening, October 18, on 35mm at Film Forum as part of their Isabelle Huppert retrospective.