Featured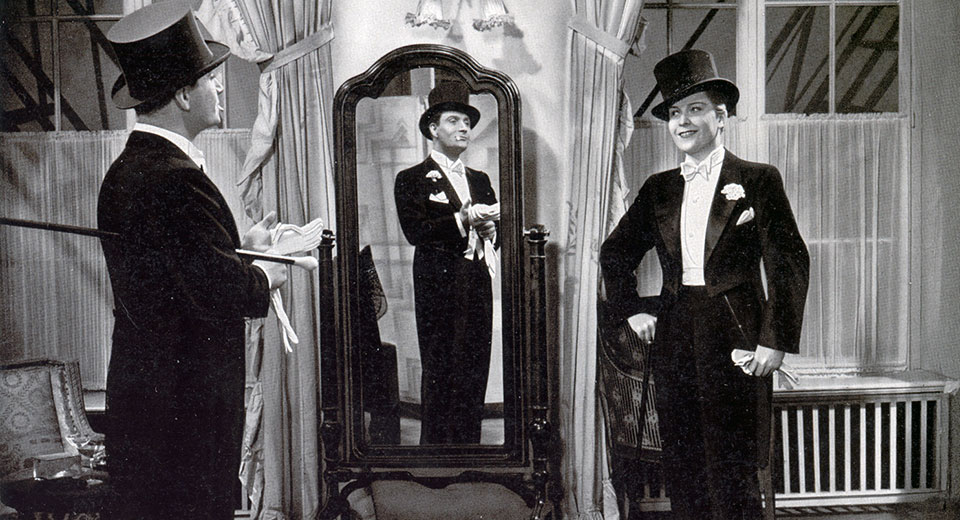 March 12th 2017
Economic desperation and queer deception duet in Reinhold Schünzel's Weimar-era musical comedy, Viktor und Viktoria, starring Teutonic jazz baby Renate Muller as the titular cross-dressing nightclub singer, and Hermann Thimig as her wheezing svengali.
Across the Depression-ravaged Continent, nightclub singers are in no short supply. Bored with Follies and kick-lines, those who can still afford the theater prefer a little novelty with their champagne. Out of work and out of options, Victoria the ingenue meets cute with another starving thespian, and together they hatch a classic caper: Victoria remakes herself as Victor, a drag queen in a Spanish shawl, and Café Society falls in line to applaud her. Released at the tail end of inter-War Germany's decadent heyday, the film was remade shortly thereafter in England as First a Girl (1935) and, more memorably, as Blake Edwards' Stateside Julie Andrews vehicle Victor/Victoria (1982).
Edwards' remake swaps Berlin for [gay] Paree, improving upon the original with his trademark ribaldry, a post-Stonewall script and, of course, Ms. Andrews, who sheds her nun's habit to reveal a coy chanteuse that entices men, women, and everything in between. All three films are playing at Anthology Film Archives as part of their "Crossdressing on Screen" series, and each title in the program is worth the price of admission, but Schünzel's Viktor und Viktoria and his/her glittering offspring are a must-see for drag and lieder enthusiasts alike.