Featured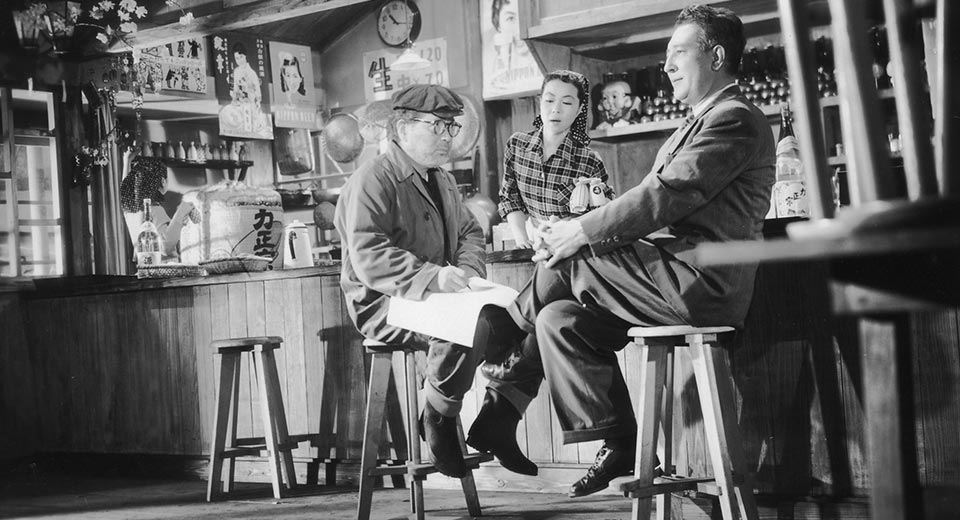 October 20th 2016
Tomu Uchida, one of Japan's great directors, remains largely unknown in the West. MoMA's welcome, essential retrospective of the unsung director—the largest ever organized in the U.S.—offers a rare opportunity to see 19 of his films made between 1933-68, all on 35mm prints loaned from Japan Foundation and the National Film Center, The National Museum of Modern Art, Tokyo.
Generally characterized as a socially-conscious filmmaker whose postwar work is marked by a certain detached irony, swinging between satire and tragedy, Uchida is distinguished by his ability to adapt to a wide variety of genres—from realist dramas to gangster films to samurai epics. As noted by independent curator Johan Nordström, who collaborated on the retrospective along with Alexander Jacoby, to get a real sense of Uchida's style it is necessary to see a few of his films, making him harder to pin down from a single masterwork than, say, contemporaries like Yasujiro Ozu or Kenji Mizoguchi.
Twilight Saloon, Uchida's second film after returning from an extended stay in Manchuria, is as good a place to start as any. Set within a single day in a big, cheap saloon, the film weaves together multiple narratives and characters. There is a waitress considering elopement to her secret lover, a novice opera singer mentored by the saloon's piano player, a former ballet dancer resigned to getting by performing stripteases, and, at the center of all of it, an alcoholic painter haunted by his work having been used for wartime propaganda (given extra significance in the casting of Isamu Kosugi, star of 1937's The New Earth, co-produced between Japan and Nazi Germany).
Uchida presents the single setting as a microcosm of a country still trying to find its footing, offering subtle social commentary through the interactions of a wide cross-section of customers and workers throughout the saloon and its back rooms as they drink, talk, fight and sing. In one of the film's cleverest and most pointed scenes, a former colonel yammers about the glory days of imperial Japan and begins singing a military tune, only to be drowned out by the sound of protesters outside the bar chanting for workers' rights.
Utilizing brilliant blocking, framing and camera movements, the film constantly moves—with dialogue overlapping, multiple actions unfolding simultaneously within a single frame, mini stories concluding while others advance—until it culminates in a final, bittersweet song. Especially recommended to fans of sprawling ensemble films à la Grand Hotel, The Rules of the Game, and Gosford Park.