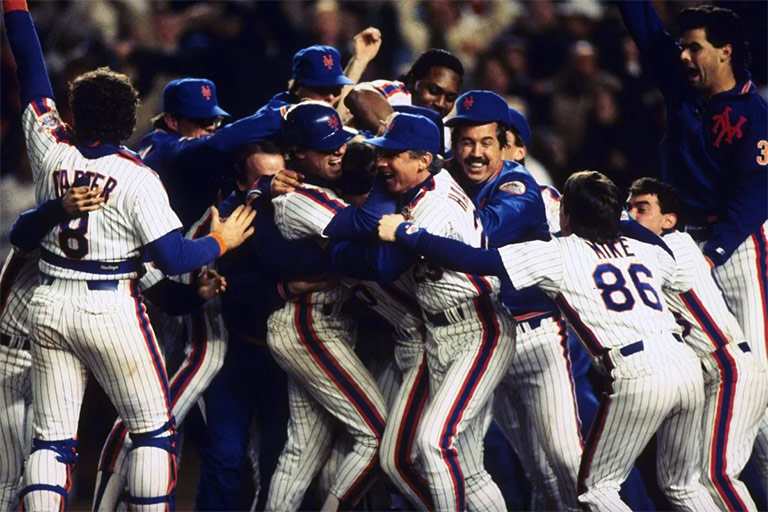 March 26th 2020
By Caroline Golum & Maxwell Paparella
On the occasion of the originally scheduled (and now indefinitely postponed) Major League Opening Day, Stream Slate's resident ball of base enthusiasts, Caroline Golum and Maxwell Paparella, weigh in on the pleasures and profundities of the game in its archival form.
---
Links:
1952 World Series, New York Yankees vs. Brooklyn Dodgers
Game 6: https://www.youtube.com/watch?v=iN2VxjMMwf4
Game 7: https://www.youtube.com/watch?v=hqZnPQnxO9U
1986 World Series, Boston Red Sox vs. New York Mets
Game 6: https://www.youtube.com/watch?v=B0jV_kNs2p0
Ken Burns's Baseball (streaming free) https://www.pbs.org/show/baseball/
---
For 70-odd years, baseball has been brokering an uneasy truce with the moving image. The traditional "game of the sun" has come to be played primarily at night to accommodate primetime viewership, though station managers now live in fear of extra innings. Instant replay and computer imaging threaten the authority of umpires on the field but provide a split-second certainty to the contest. This winter, it was revealed that the Houston Astros propelled themselves to a championship in 2017 using an illicit camera in centerfield to steal signs from the opposing team. The subsequent recriminations and half-measures make the now all-but-inevitable cancellation of the 2020 season feel almost deserved.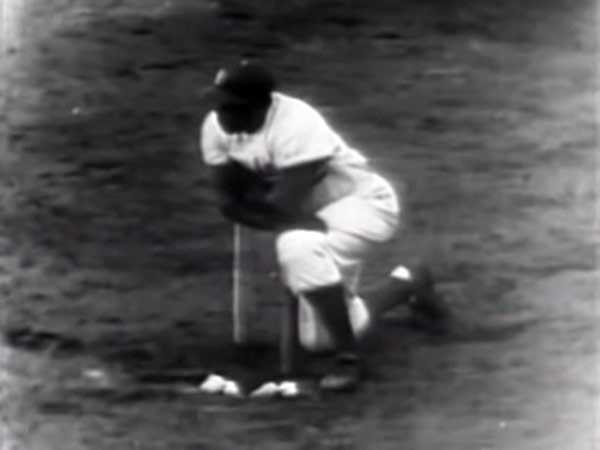 Fortunately for our stalled present, history keeps ticking right along. In 1952, the New York Yankees met the Brooklyn Dodgers at the World Series for the third time in five years. Games 6 and 7 were mercifully transferred from live video to film via kinescope, apparently at the insistence of the sponsor, the Gillette safety razor company. Five years later, the Dodgers would be sold and moved to Los Angeles, a betrayal that cast a dark pallor over our borough and sowed the seeds of socialism in the mind of at least one young future junior Senator from Vermont.
The broadcast relies on a wide-shot from behind home plate, which captures the batter, catcher, and umpire at the very bottom of the screen and just about decapitates the pitcher as he goes into his stretch at the top. When a batter reaches first base, the images are carefully superimposed so as to suggest the looming possibility in the pitcher's mind of that man stealing second.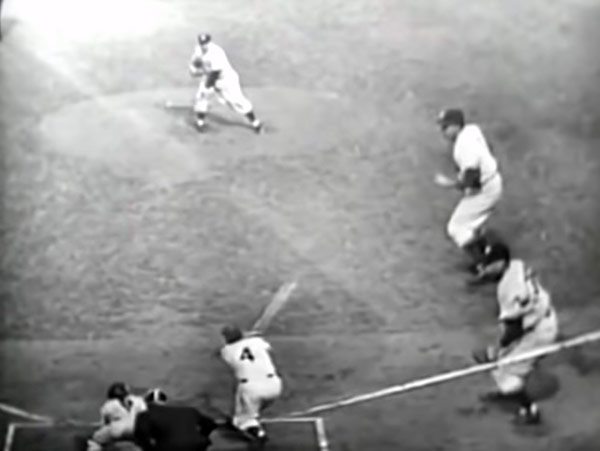 In the booth were Mel Allen and Red Barber. Both announcers had a facility with language that is now part of the game. (Allen coined, among other expressions, "Going, going, gone!") As late afternoon sets in, Barber provides some useful explanation for the viewer struggling to make out an odd shape on their black-and-white television set: "You can begin to see the marks now of the shadow of the stands out from home plate toward the mound. The irregularities at the edge of the shadow are men and cameras on the top of the stands, casting their shadows."
For some, baseball is a contest that exists to produce results. The activities on the field are meticulously recorded; from every play, statistics are derived. To this audience, it may seem curious to watch an event whose outcome has already been decided. The fans whose breath catches with every pitch see things a little differently. It is for love of the diamond, as well as the screen, that I recommend to your afternoon a few hours of perfectly inconsequential worry, anticipation, and joy.

—Maxwell Paparella
---
"When baseball begins, whenever that is, that will be a sure sign that the country is slowly getting back on its feet." - Vin Scully, Los Angeles Times, March 23, 2020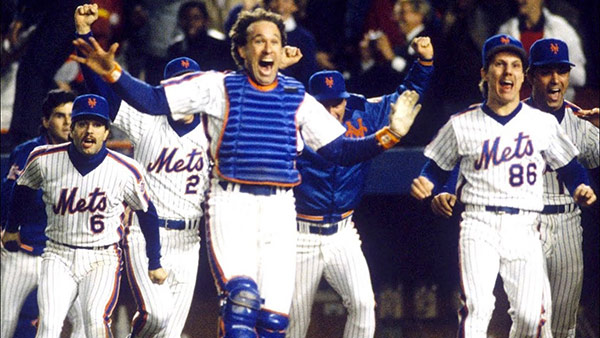 Some part of me, enclosed within the most fatalistic chamber of my stone-walled subsconscious, always suspected it would end this way: sprawled upon a daybed, cuticles torn to shreds, muttering "fucking Mets" between sips of room-temperature High Life. Even in their heyday (which, I should add, predates my own tenure on this wretched earth), the club I call my own managed to toe a shaky boundary between agility and outright slapstick.
It's early yet in game six of the 1986 World Series, but from where I'm sitting the Amazin's are anything but: that year, the Mets [of New York Town] led the National League in men left-on-base, maintaining their record through the tie-making game.
Starting for the Boston Red Sox — a team I bear tremendous enmity toward, despite never having been to Beantown — is Roger Clemens, injection-molded into away-gray trousers, coming off five days' rest and firing off the nastiest change-ups this viewer has ever seen. At the top of our batting order, Len Dykstra — pale and lithe like a Flemish page — looks comparatively boyish against the towering contrast of Boston's golden prospect. Future living meme Keith Hernandez could have stepped right out of a Tom of Finland comic - in fact, the glorious handlebar is well-represented in both dugouts, as familiar an '80s baseball mainstay as those woefully outmoded "home computer" adverts.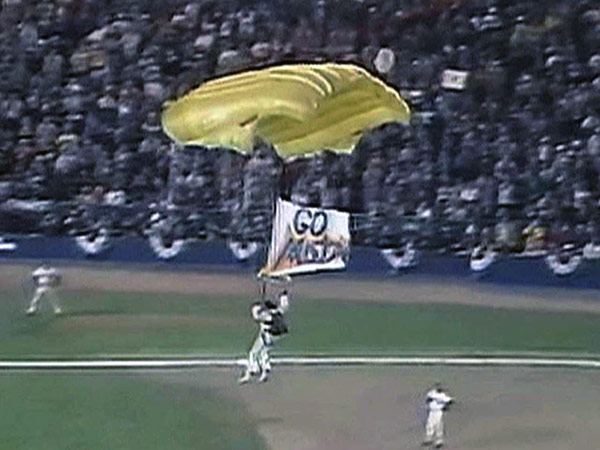 The Mets shit the bed at Fenway in game five, but as a rose blooms through fresh manure, so too did the perennial underdogs find a way to flourish, sewing up the seven-game series with back-to-back wins at home. Through a beer-and-grass-miasma my mind wanders to infinite alternate realities: what effect could this unlikeliest of victories exert over our collective fate? Would a narrow loss have been preferable?
Despite twenty-odd years of (admittedly dilettantish) baseball fandom, I never saw much point in rewatching classic games. If only the younger, gayer, more carefree Caroline — spoiled by the promise of a fresh season of ever-springing hope and bitter disappointment — could see me now; three weeks into a crisis of the grandest order, feverishly seeking a ballpark fix from the safety of my Central Brooklyn cloister. Of course I know how this story ends — every Mets fan does — but in rediscovering the suspense, the unpredictability of a thirty-something old post-season game, I've uncovered this holy truth: when the sturm und drang of our collapsing world becomes too much to bear, America's pastime endures.

—Caroline Golum