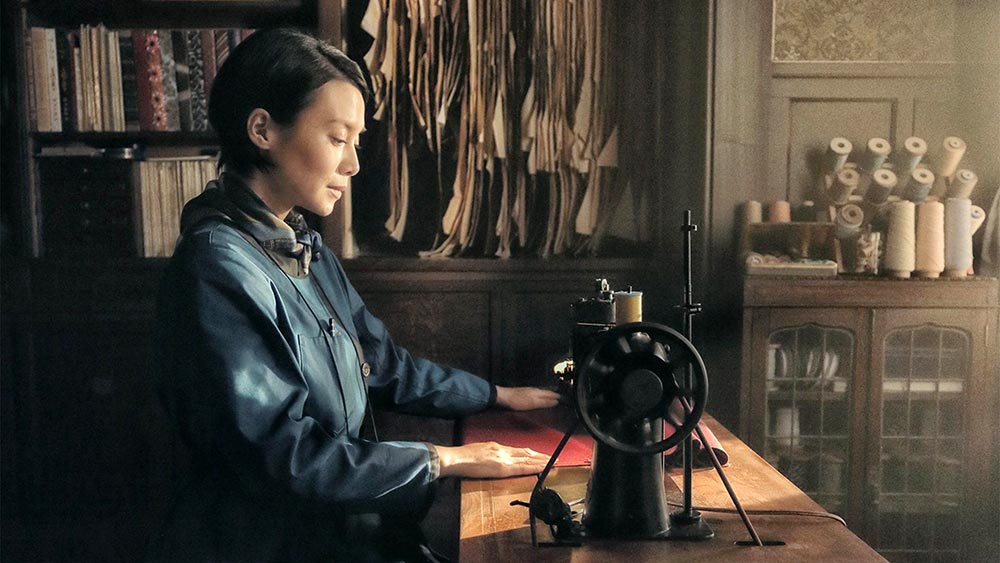 November 20th 2022
Yukiko Mishima began her career nearly thirty years ago, writing and directing human-interest documentaries for television, before making her feature film debut in 2009. Her fourth feature film, A Stitch of Life, was released in Japan in 2015—and she's directed nearly half a dozen films (and several episodes of television) since—and yet this delicate drama is just now making its debut in New York City.
Based on a popular manga series of the same name written and illustrated by Aoi Ikebe, and with a screenplay by Tamio Hayashi, A Stitch of Life contrasts traditional artisan crafts with younger generations' love of fast fashion, a theme that feels even more timely now than when it was first released. In a small town just outside the bustling metropolis of Kobe, Ichie Minami (Miki Nakatani) runs a successful boutique she inherited from her grandmother and prides herself in making the dresses only from her grandmother's original patterns and in knowing the story behind every stitch on every garment. Learning of the shop's popularity, Fujii (Takahiro Miura), a representative from a big department store, tries to convince Ichie to partner with them to take her business to the next level: mass production. Gradually, Fujii, along with a few teenaged girls, learns not only the artistry and love that go into each article of clothing, but also the power each bestows on the wearer.
Nakatani, who has been nominated for six Japan Academy Film Prize awards throughout her thirty-year-long career, brings a lovely stoicism to Ichie. Her love for her grandmother will live as long as she continues her work, communicating this love with every stitch. Hayashi's subtle screenplay allows the film's exploration of traditional values to arise naturally, never lecturing characters or the audience. Instead, the quality of the clothes—and of this way of life—speaks for itself in this rare anti-capitalist film that also allows viewers to revel in some absolutely gorgeous clothing.
A Stitch of Life screens this afternoon, November 20, at Japan Society as part of the "The Female Gaze: Women Filmmakers from JAPAN CUTS and Beyond."