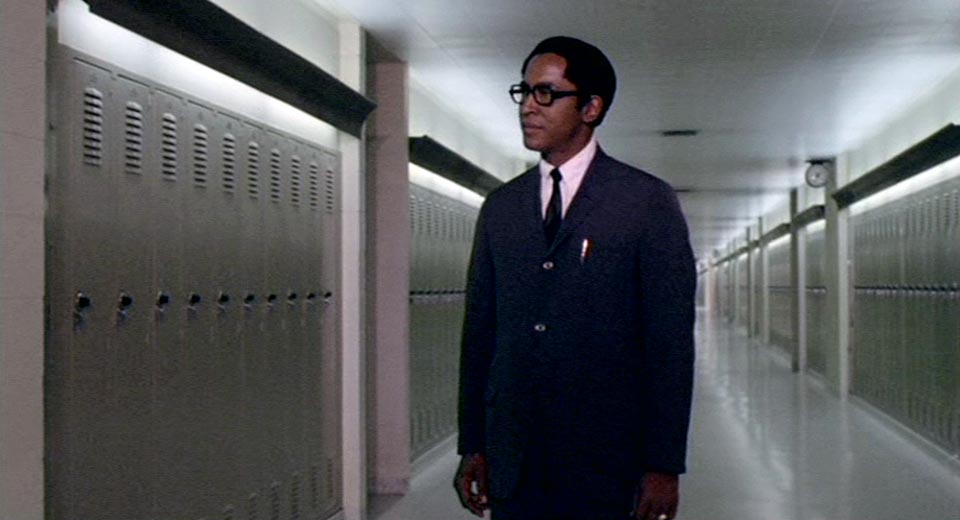 June 18th 2020
Thursday, June 18 at 8P EST
Co-Presented by Doc Films, Chicago
Special thanks to Nomathande Dixon
Watch at twitch.tv/screenslate
Screen Slate and Doc Films are pleased to co-present The Spook Who Sat by the Door as a reprise of Doc Films's "Lost Chicago" series. The urgent and necessary film is unavailable on streaming, and we're pleased to work with filmmaker Ivan Dixon's estate for this special online screening.
Based on Sam Greenlee's novel, The Spook Who Sat by the Door tells the story of Black CIA agent hired to showcase agency integration in order to boost a white senator's re-election campaign. After going undercover as a Black nationalist, he abandons the agency in order to train young recruits in Chicago to become urban guerrillas. Though filmed mostly in Gary, Indiana due to Mayor Daley's personal distaste for the subject matter, the landscape of Chicago casts a strong shadow over the movie.
To bring his controversial, semi-autobiographical novel to the screen, Greenlee became a producer, partnering with filmmaker Ivan Dixon (perhaps known as the star of Nothing But a Man) to sell shares to predominantly Black investors. After the film was picked up for distribution by United Artists, the company allegedly caved to FBI pressure after the film's release and destroyed all the prints; the negative only survived because Dixon stored it at the lab under another name. In any case, it's impossible to conceive of a studio supporting what is effectively and unabashedly Black militant agitprop – an incendiary and uncompromising cry to organize and fight whose extraordinary radicalism remains undiminished.
Special thanks to Nomathande Dixon, and Serin Lee and Raphael Martinez of Doc Films.
About Doc Films
Doc Films is on record with the Museum of Modern Art as the longest continuously running student film society in the nation, looking back on a more than 75 year old history. It was founded in December 1940 as the International House Documentary Film Group, though its antecedents stretch back to 1932. Initially the group focused on "the realist study of our time via nonfiction film," but the documentary alone could not sustain the organization; within a few years, the group's programs expanded to include fiction and experimental films, a mixture that it maintains to this day.
Past film series at Doc have showcased diverse artists, genres and national cinemas or tackled subjects like feminism and human rights. Doc routinely shows prints from some of the country's leading film archives.