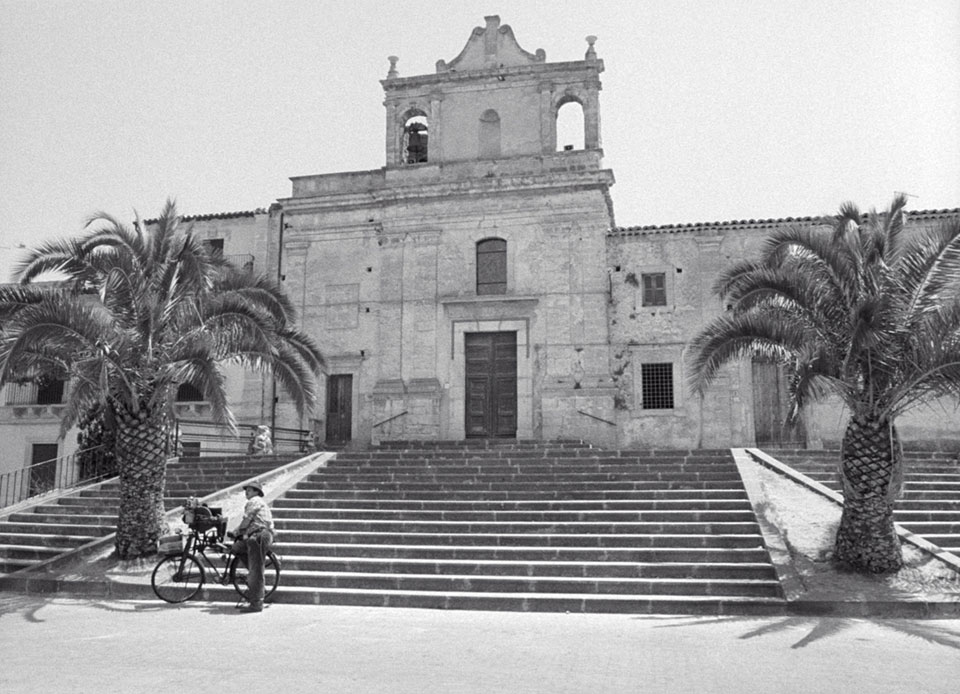 September 5th 2020
The hypnotic lilt of Danièle Huillet and Jean-Marie Straub's Sicilia! is modeled on the ghostly bones of Elio Vittorini's modernist novel, Conversations in Sicily (Conversazione in Sicilia). Vitorrini's book, and, to an extent, Straub and Hulliet's 1999 adaptation, tells the (brief) story of a man returning to his native Sicily to see his mother and the various sensations, memories, ideas, encounters, and conversations he finds there. Now, with Grasshopper Film's 20th anniversary restoration available in online cinemas, audiences will once again be able to take Huillet and Straub's strange journey "home."
For the French filmmaking duo, source texts were always paramount, and Sicilia! is no exception. Every line of spoken dialogue can be found in Vittorini's book, verbatim, and the film's performers speak the author's words with a combination of Brechtian detachment and untrained brusqueness. The result is a film of dialogic encounters laid bare in their formal nakedness.
The more interesting aspect of this adaptation however, can be found in Straub and Huillet's cinematic reckoning with Vittorini's modernist prose and the formal analogues they create on screen. Vittorini writes, almost evoking cinema, "In this way we journeyed through little Sicily heaped up with medlar trees and slate; with the noise of streams outside, and of spirits inside, in the cold and dark; and my mother was a strange creature who seemed to live with me in the light and with those others in the shadows[...]" For Huillet and Straub, the light and dark of the screen, the graceful pan and tilt of the camera, the naturalistic sound, and the unbroken take, become the stop and start of Vitorrini's circuitous prose, the said and the unsaid — everything that gives his writing its uncanny, and familiar, power.
Straub and Huillet plunge the viewer straight into their film with even less context (and this is saying something) than Vittorini gives his readers, and some may find themselves grasping for meaning amidst the repetitions and long, sustained bursts of dialogue. Presumably the logic is, in order to achieve the sort of unmitigated sensual experience Vittorini evokes on the page, the film viewer must encounter the words and images of Sicilia! head on, unmediated by a larger narrative context. By doing this, though, Sicilia! captures only some of the novel's human mystery, and when the screen goes black, we're left to wonder if the effect of the film is somehow more incomplete than enigmatic.