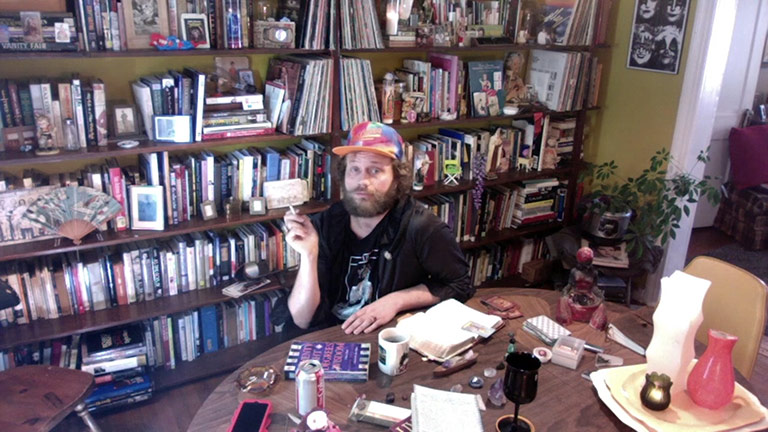 April 19th 2020
I have sometimes wondered if art, including cinema, emerges from a certain sense of narcissism. The idea that one has a story to tell which is worth the labor that goes into creating a work of art, and then the belief that the art is good enough for people to spend their time, energy, and, often, money to engage with it is, to a large extent, illustrative of one's love for oneself or one's own ideas. When a global lockdown makes it difficult to access and engage with art in traditional ways, what happens to that belief in one's idea and the insistence on sharing it?
As one film festival after another cancelled in recent months, filmmakers Eric Hynes, Jeff Reichert, and Damon Smith reached out to directors whose works were supposed to play at these showcases with the question, "Is cinema becoming a dead language—an art form which is already in decline?" It's one Wim Wenders asked in the 1982 documentary experiment, Room 666. The reactions to Hynes, Reichert, and Smith's query, recorded via Skype, make up the fascinating ROOM H.264: Quarantine.
The earlier iterations of ROOM H.264, made 2016-2019, were filmed in lone hotel rooms—within a simulation of isolation. The latest iteration, shot at a distance, records an isolation that is now ubiquitous. While Wenders's question emerged out of an anxiety that is probably not shared by filmmakers today, it has become a Baudrillard-esque simulacra that continues to trigger ruminations and conversations.
While I write this piece in a quarantined New York, my friend in New Delhi forwards me a video compilation of babies after they've been fitted with hearing aids for the first time. As stranger infants coo on my phone screen, I cry harder than I have cried watching any film in the last month. Is cinema dying, or are we just too protective of what we think cinema is or should be?
The prevailing pandemic has created a situation where we are constantly ruminating on deaths and losses, but in isolation, without the consolation of a larger community. While theaters remain shuttered, ROOM H.264: Quarantine becomes essential viewing at a time when death underscores every definition of normal. Is cinema, as we know it, dead? I don't know. But is it necessarily a cause for a Wenders-esque panic? Probably not.
Along with the online premiere of ROOM H.264: Quarantine, Hynes, Reichert, and Smith will do a Q&A at 8:00 pm EST this evening, April 19.